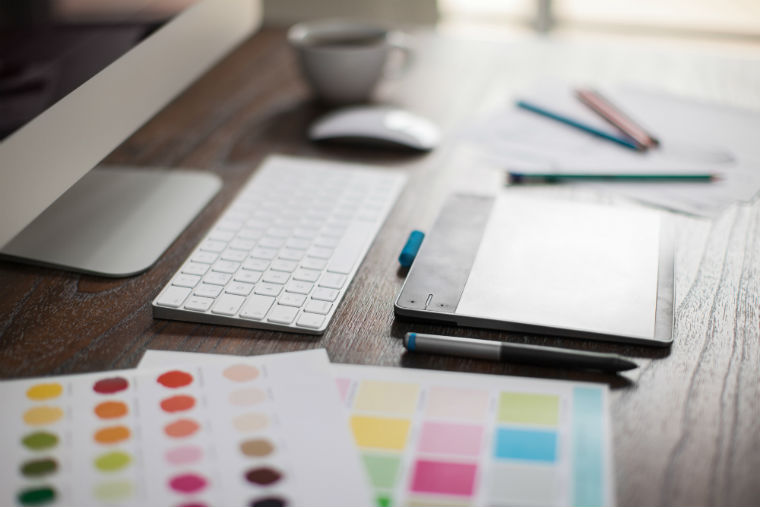 Let's face it. It's difficult to get your music career started, and I don't know about you but it seems impossible to foresee a time where people will purchase your music.
As an independent artist myself I've been struggling to figure out how to make some money with this music grind. If you're an independent artist looking to make a name for yourself and pursue a viable source of income, then creating merchandise is a smart move.
If you're afraid to do it, or just don't know how to do it, then read this article. I will give you the simple steps on getting started so that you can begin learning how to generate your own revenue.
Step 1: Come up with a brand name and logo
This is an extremely important step in the process, which is why I put it as step 1. It's important to come up with a name for your brand. You can use your own artist name if you think it will catch on, or you can come up with a name that is specified with your merch.
An example would be Russ and his clothing brand "Diemon." Another would be Nipsey Hussle and his clothing line "The Marathon Clothing." I'm sure at this point you've heard how important it is to come up with a logo. If you haven't already, you need to do it!
The logo is what people are going to see the most, and remember. You can either make the logo yourself, or pay someone to do it. If you're gonna make it yourself you can use this website called "Canva."
If you're gonna go with paying someone, then you can use various websites such as fiverr. By the way if you haven't heard of fiverr, It's basically Craigslist, but for online freelance services. Offers start at $5 (hence the name), so it's perfect for low budget people like us up and coming artists.
Your brand is something you will use to carry throughout your career. It is the visual representation of what you stand for. Make it count.
Step 2: Create a design
I know this part seems obvious so I won't take up too much time with this section. If you have a logo that is really dope, start by throwing that on some clothing. You can also start with a different design.
If you're not very good with photoshop, or just don't know what you want to do, link up with a graphic designer.
Find someone you know (if you know someone that will do it for free).
Hire one – try google to find one
Use Instagram – this is a great way to see someone's previous work before you commit to paying them.
Fiverr – Fiverr has an entire section dedicated to graphic designing.
Logo Maker – You can create a great logo with an online logo maker that will make you stand out from the crowd.
Make sure that before you invest too much money into printing clothing that you actually have a cool design. Ask some people's opinion. Sleep on it, but not for too long though, the game moves fast.
Step 3: Put the design on clothing
Duh, right? This is quite important though, so don't rush through it. Make sure to pick pieces of clothing that make sense. Don't create sweaters, long sleeves, and hoodies if it's about to be summer time. Create tanks, and t-shirts. You get it.
When it comes to making the clothes, you basically have two options: Do it yourself, or outsourcing it. I do not recommend the DIY option. You'd have to invest in a silk screen, then take all the time to actually print the design on the clothes.
Trust me, it's not worth it. The next option is to outsource it. There are tons of websites that do that kind of service. One of which is called "teespring," which I will explain more in the next step.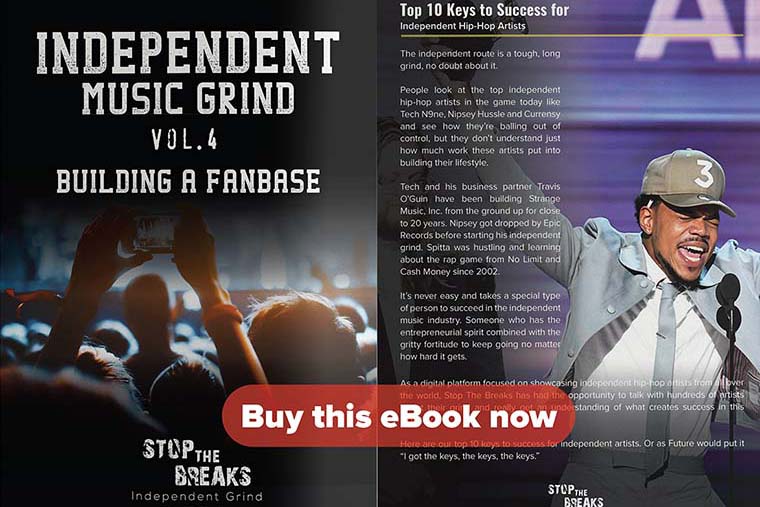 Step 4: Set up a website
Along with selling your merchandise at your performances, using a website is a must. Below is a list of websites with some pros and cons for each of them.
Teespring
How it works

Put your design on a piece of clothing (they have a lot to choose from)
Set your price
They print it, and send it out for you FOR FREE. You don't ever have to even see the products you send out

Pros

Literally no charge for making clothing
Easy to use
You don't have to worry about shipping

Cons

They take a percentage of your profit
No creativity with the shipping packages
Shopify
Pros

Easy for e-commerce
Beautiful designs and themes
Fast websites

Cons

They charges fees for each credit card transaction
It's a little pricy compared to other e-commerce platforms
Squarespace
Pros

A lot of features
Easy to change. Has a great style editor

Cons

Relies on images
Limited for blogging
Harder to customize because you can't code
WordPress
Pros

Most popular website builder
Flexible
Customizable
Perfect for blogs

Cons

Incomplete because you have to find your own domain for another provider
Potentially expensive – it starts out as free, but you might end up spending money on themes, plugins, and domains.
Step 5: Pricing for your merchandise
You can make clothing, make a really cool looking website, but you still have to sell the clothes to make a profit!
Only you know how much money you're going to spend on making these clothes, so it's up to you to make sure you set your merchandise at a price point that consumers will buy into, and will benefit you.
Even if you decide to use Teespring to cut your online costs, you still might want to spend money to order clothes to have for performances.
Step 6: Promotion for your merchandise
In my opinion, this is the most important step. Imagine this, you work your butt off on all of the five previous steps, spending money and time to come up with a dope product, and nothing happens.
Think back to a time when that has happened to you. I can tell you from the standpoint of an independent artist that's happened to me more times than I count with my music.
In this article, I'm not going to write you out a long step-by-step promotion plan. I will give you one tip though. Come up with a marketing strategy, not just a tactic.
The strategy is the overall plan, and a tactic is a piece of the plan that will help make it work. I remember a time when I used to think that "word-of-mouth" was a solid marketing idea.You can't depend on other people to do the job that you know you need to do.
Figure out other ways to promote yourself. Also remember that social media isn't the only promotional tool out there. One book I would recommend is called "Propel" by Whitney Keyes. Trust me, it's an easy read.
This article was written by Bay Area independent artist Leezythegifted. To check out his merchandise shop, click here.