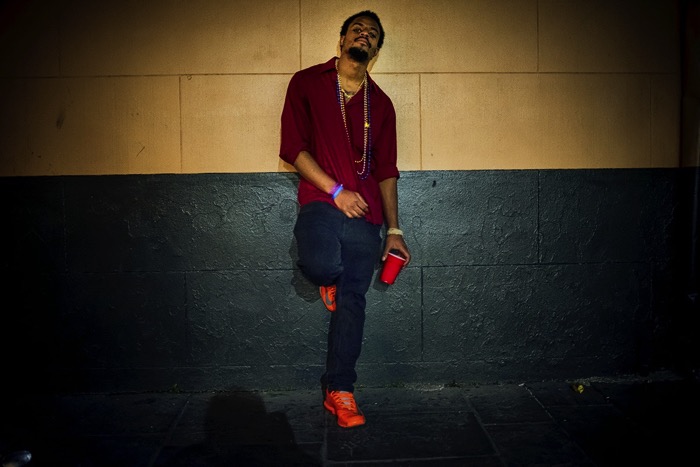 With San Diego on his back, independent rapper Jonny Dee recently dropped his highly anticipated project – Dedication To Fame. Influenced by 50 Cent's meteoric rise in the game, the San Diego representative has been writing and recording music ever since.
Dedication To Fame is Jonny Dee's commitment to the game. Check out our interview with him below.
1) Do you remember the moment you wanted to be a hip-hop artist?
I've always wanted to make the type of music that I listened to. As soon as I heard my first rap song, I wanted to be a rapper. I remember listening to 50 Cent's "Get Rich or Die Trying" and not wanting to do anything else with my life but create my own version of it. Since then I've been writing and recording as much as possible.
2) What was it like creating your latest project – Dedication To Fame?
Creating "Dedication to Fame" was a lot of work. Between recording, mixing, and mastering everything I thought it was never gonna be released. Without the help of people like Odi, my engineer, and Connor, my manager, I'd probably still be working on it.
It was special to be able to make the majority of it with my focus mainly on music, rather than school and college football. It was a lot of work to put it together, but the responses I've gotten about it have made every second worth it.
3) What are you trying to achieve with the project?
I'm using this project to not only officially begin my rap career, but to let all of my listeners know that I'm really taking it serious now. Rap has been something I've done on the side, along with countless other things.
Now that I know it's what I really want to do with my life, I tried to create a product that would convince my listeners and myself that it is all real and possible.
4) What are your thoughts on staying independent or signing to a major label?
I'm not opposed to signing to a major label at some point, but I'm also not jumping into to anything too quickly either. With a great sound and great fans, I can make enough to keep making my music and keep spreading my message to people, with or without the help of a major label. That's all that's really important to me.
5) How do you feel about the independent hip-hop industry right now?
The independent industry is fine. With all of the music that is downloaded and distributed for free, the majority of the money in music is coming from shows anyways.
I feel like it used to be every artist's goal to get signed by a major label, but with the way things are now, it seems like it's becoming less and less important everyday.
The majority of my favorite artists were my favorite artists before signing to a major label, some still haven't signed, some even get signed and then go back to being independent. I think that says a lot.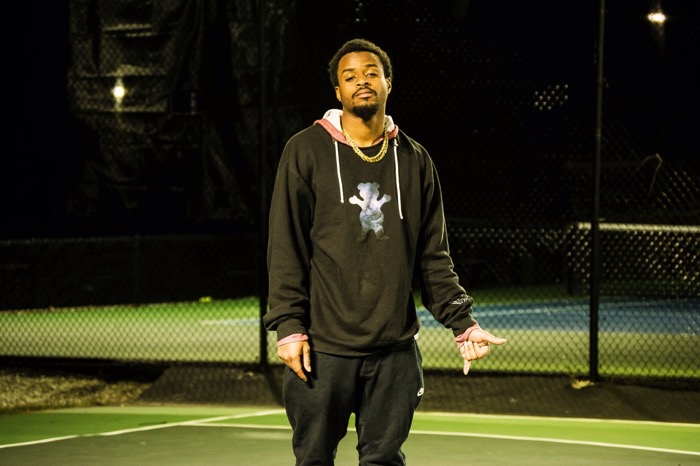 6) As an independent hip-hop artist grinding it out, what sort of promotion and marketing are you doing to stand out from the rest?
All of the marketing I do to set myself apart from other independent artists is in my songs. Because I'm not like any other independent artist, my music never will be either.
My music is just a product of who I am, so as long as I stay unique and different from the rest, my music will do the same. We just promote our own style and our own sound, that's enough to set us apart from the rest.
7) How do you think you've grown as an artist?
I've grown as an artist in countless ways. If you listen to my old songs you can hear it haha. I've always had dope message and lyrics. Where I've evolved the most is with the way I put everything together. My flow is really what I've been working on, I've explored different flows, and different ways to put my songs together.
Finally I feel like I've developed my own unique style and sound that people really like and can feel. Of course though, I'm still growing as an artist today, and I hope to never stop. Music is something that is constantly evolving, so I do my best to continue evolving as well.
8) How do you feel about hip-hop today?
I'm really excited about where hip-hop is today. For awhile I was a little worried when the majority of hip-hop was just dance music. It seemed like everyone coming out for a while were all one-hit-wonders. Now, there's so much talent in hip-hop it's amazing.
There's so many different style and types of hip-hop I feel like it's almost impossible to say you don't like any hip-hop. There's something in hip-hop for everyone now.
And there's so many great artists out there, it seems like it's going to be that way for awhile. I'm happy to be apart of hip-hop today. It keeps getting better and better.
9) What artists in the game today do you look at for inspiration?
I don't really look for my inspiration anywhere, it just happens. I'll listen to a song or to an artist, and before I know it, I can here some influence in my own work.
Artists such as Curren$y, Wiz Khalifa, J. Cole, Ab-Soul, A$AP Rocky, Eminem, Big Sean and literally countless others all give me my inspiration. I hear new songs and new artists every day that give my constant inspiration to keep making my own work, and different ideas to use in it as well.
10) Who are your top 5 rappers dead or alive?
My top 5 in no specific order, because the order probably changes every 15 minutes or so, would have to be: Tupac Shakur, Curren$y, Andre 3000, J. Cole, and Jay-Z.
But then again, if you asked me this again tomorrow, I'd probably give you a different answer give or take 2 or 3 of those names haha. Top 5 is really hard man.
https://www.youtube.com/watch?v=O44N4hL3PTM