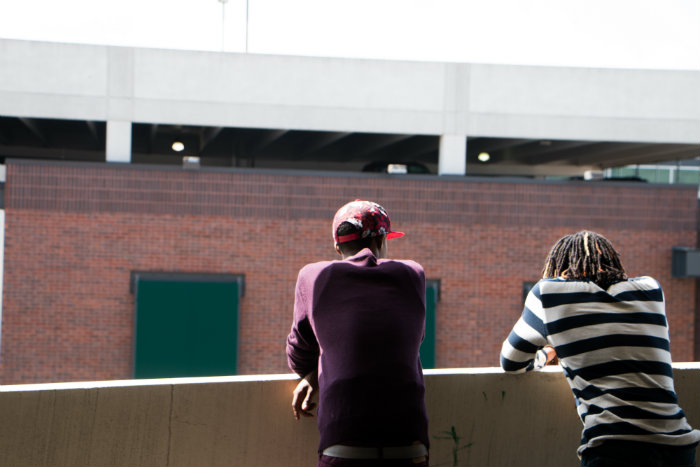 1) Tell us a little about yourself and your background.
We are two solo artists who joined forces together in early 2014. Black Magick Floe and KO. (Black Magick Floe raised in Virginia Beach, KO raised in Atlanta, GA)
Black Magick Floe: For starters ill explain my name…Black Magick Floe isnt a name its more a lifestyle, i practice magick and live a magick filled lifestyle. Meaning I utilize energy, nature and language to manipulate the things around me however I see fit.
I'm a modern warlock in a sense, but not your typical fantasy based spells more like real life application (alchemy etc) I just happen to have a certain "Floe" thats always stuck to anyone whose ears I touched so the name stuck. The E at the end is for energy of course cause I believe everything is Energy based.
KO:My Stage name is KO of TTG out of VA beach but i honed my style in Marietta GA . Ima uptempo artist with a catchy style and unique voice .
2) Who were some of your musical influences coming up?
Black Magick Floe- I dont really have any musical influences but my favorite Rapper currently and probably always will be Big Sean, and that is for several reasons such as his versatility and his character; he just seems just like me and i feel we connect even though i never met the guy.
His album "Dark Sky Paradise" was the last album i played before I got locked up in Jail, and playing it back in my head while locked away is what motivated me to go harder for my own music when I got free.
As for when i was young i didnt really listen to much hip hop except the mainstream however i did purchase Usher Raymonds 8701 and thought i was the coolest guy around because I could sing his songs verbatim with a look-alike jean jacket from the cover.
KO:Influenced by music of my past such as Notorious B.I.G , Tupac , Snoop Dogg , Lil Wayne , Outkast and Drake
As an artist I thrive on trap sounding uptempo but fun music that you can ride to club to or just vibe too. I write my hooks and verses with the listeners in mind.
3) How would you describe yourself as an artist? Has your style changed much over the years?
Black Magick Floe: as for my style it is pretty much undefinable which is how i would define it..this is because the people hearing our music will obviously usually only hear the singles or the radio type songs, leaving to imagination what i am capable of.
My potential is limitless in my eyes because I work hard everyday to better my craft in numerous ways by free styling, writing to unorthodox instrumentals and/or forcing myself deadlines on certain tracks to see what i can construct under pressure not just rap songs but music of all genres. Definitely a songwriter or rap artist at the least.
KO: I would describe myself as a southern style artist because of my country accent as well as living in Atlanta and being influenced by the overwhelming amount of Atlanta based music I listened to day in and day out living in Georgia
4) What's your process like for making music? Do you have a set routine or does it vary track by track?
Black Magic Floe -Our studio sessions vary depending on our mood that day however I will say my Boy KO never records without drinking a red bull.
I on the other hand dont have a ritual i Just go in talk my shit and improvise fill ins on our songs.The record "Belichick" (one of main singles) was based off a feeling of success.
Like our fingers been itching ever since we recognized each others talent and our chemistry through sound and we are just awaiting our moment to shine because we know the music we make together is hot and the music we make solo is hot so we decided to join forces and make a label; we in the future have plans of signing some of our talented friends here in VA.
Also we thought it would be dope to make the Patriots football team like a anthem they could play when they came out on the field so once the team catches wave of our song we hope they will pick it up and make it official.
KO-The process of making music for TTG is different from the process i use to make my solo music but they both involve lots of weed smoke.
When i get the beat from the producer i play the beat over and over and keep reciting the lyrics i already have written down until im finished writing and by that time ive already got the whole verse memorized so it makes the recording process so much easier once i get in the studio to lay it down it sounds more natural also i make sure to have a red bull or 2 by my side in the studio to keep the fatigue away after long session.
Making this album has been one of the most difficult experiences of my life because im such a perfectionist and im easily aggravated by small miscues i may have in the studio but in the studio all good vibes because i smoke hella weed so im relaxed and in my zone for however amount of hours we spend in the studio and our engineers keep us on our toes by making sure we stay on point when we lay our music down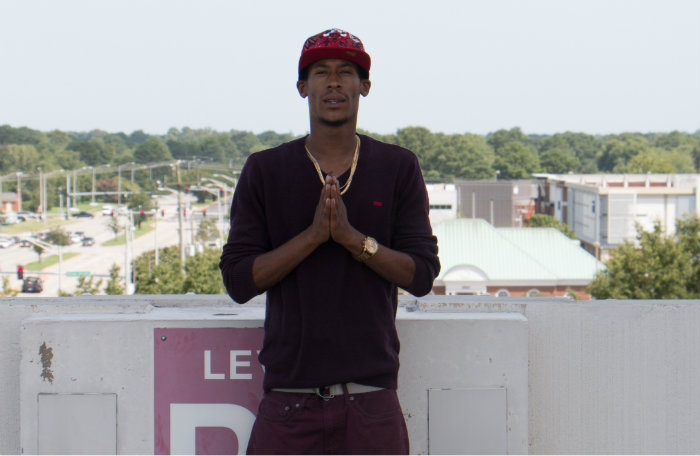 6) What sort of independent hip-hop promotion and marketing are you doing to differentiate yourself from other artists?
Black Magick Floe- Right now most of our promotion is word of mouth: dedicated fans sharing our music via car rides, social media, clubs, local dj's etc but we are now attacking online media with a few small campaigns like this one. SO we are doing something right because we are making some noise for sure
KO- We market all of our music on our social media pages which varies from snapchat to facebook we never stop promoting because we have big goals and dreams and you cant stop or slow down your own dreams for anything the world has to hear what we have to say
7) What are you thoughts on the current state of hip-hop music today?
Black Magick Floe- I dont listen to too much current music unless i get put on by somebody else because im busy writing my own material to be honest) however i love indie music like local music.
I personally feel hip hop as a whole has taken a turn for the worst which is why I am so adamant on just making good sounding music whatever style or lane i choose for that particular song. Its the reason i have been singing more than rapping because everyone thinks they can rap now.
KO- Thoughts on hip hop today ?? I personally wouldnt call hiphop by that name anymore because of the way the game has changed its not hiphop anymore its just rap . Now a days rappers get by too easy with repetitive words and verses and dont give it their all because rap has been watered down so much by wannabes the REAL rappers and artist arent getting their due credit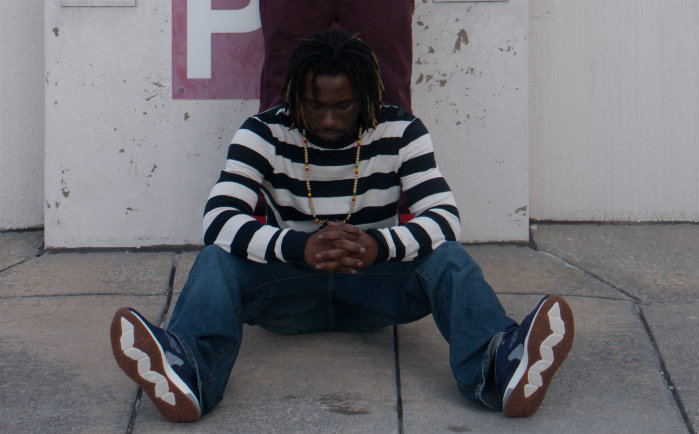 8) What music are you listening to these days? Anyone in hip-hop really blowing your mind?
Black Magick Floe- I play alot of KO, I play little of Nik Hermosa and Biggz (unsigned rappers from VA) and various other people around me maybe throw some PartyNextDoor in there and Big Sean but thats pretty much it. Im picky with music because I dont want to corrupt my own energy,
KO-Music i listen too varies , different moods i listen to different gen res but i enjoy listening to Kodak Black out of all of the newer artist but my playlist has barely 100 songs from the 2012 – 2016 era because i hate sounding like any other artist thats already out
9) If you could work with any artist you wanted, what would be your dream collaboration?
Black Magick Floe- As far as a collaboration it would have to be Big Sean of course or somebody like Andre 3000 and Big Boi .. I will tell them why when i do! But i feel these guys are underrated and deserve to dominate mainstream and underground.
KO-if i could work with any artist it would be Drake because of his versatility in styles and switching between singing and rapping and his super catchy floes and lyircs , also hes the hottest artist on the planet at the moment
10) What has been the best moment in your music career so far?
Black Magick Floe- My most exciting moment in my career hasnt happened yet though only because I love it all, so when something out of the ordinary occurs you will hear it in the music for sure. However I was pretty excited to drop my first solo album Pivotal Moments and got a featured on a couple decent blogs like thisis50 so i felt pretty glad about that.
KO-the best moment in my music career so far was actually completing this debut album and having confidence in it , ive learned to be patient tho in the faith in myself my group and my production
11) So what's next for you?
Black Magick Floe- Promoting our album, Our album is entitled "Born ready" which explains itself. Like i said I have dropped a album entitled Pivotal Moments and a Mixtape currently available via my soundcloud/audiomack and Pivotal Moments 2 will drop Mid October alongside another mixtape prior to that entitled "Spellbound" so we definitely have lots of material to consume already but make more constantly because we love creating music and remixing other tracks as well. So far we just want to get the respect we know we deserve as artists trying to transition from underground to mainstream and see the world beyond VA. My only words for anybody is just #GoWithTheFloe and support the brand
KO-whats next for KO is my solo mixtape Projekt 4twenty ! which the name speaks for itself but the music choice and style will be the catchiest and some of the most diverse music for stoners since wiz khalifas kush and orange juice mixtape which also was a huge influence on my music career because i was a young guy who was living the teen life smoking weed and here comes the biggest stoner rapper since wayne and snoop so forever shout out wiz khalifa and taylor gang for giving me a lane to rap about my lifestyle which is very similar to wiz's