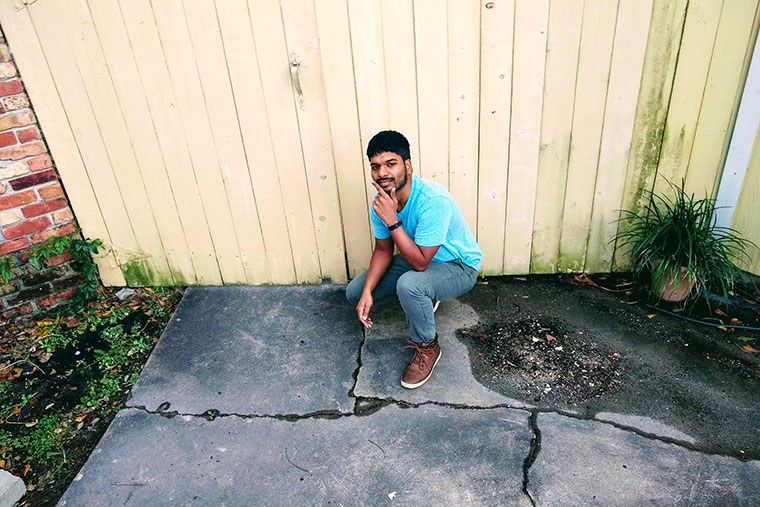 Artist Bio: I am Nes. An acronym for Nobody Except a Sinner. Currently I live in Houston, Texas and consider this my home city.
This March, 2019 I will turn 29 years old with the hopes to wrap up my second album, Angels and Demons Vol 2. Aside of my music, I do carry two jobs to maintain a living and enjoy other hobbies such as traveling, reading and cooking.
Overtime, I do hope my music becomes an outlet not just for myself to create headspace but for others to be changed by with the full intentions to be lead to the Gospel.
1) Talk to me about the making of your latest project. What was the inspiration behind it?
I have completed my first EP, called Angels and Demons, Vol 1 which was recorded nearly 3 months ago upon completion. I began writing poetry to aid in escaping my depression over a year ago and used that as leverage to compose and record music. My inspiration from my emotions and my intentions to aid others that may be going through the same.
2) With the music industry tanking and record sales falling, how do you currently make money as an independent hip-hop artist?
I am currently working two part-time jobs, holding it down as a bookkeeper for a CPA and a swimming teacher.
3) From a business point of view, which artists in the game do you think are really pushing the boundaries and changing it up?
From a business point of view, I would have to say artists such as Joey Bada$$, NF and J.Cole to name a few, are pushing the envelope in offering powerful storytelling content and strong production.
4) What business lessons have you learnt from the music industry so far?
While I have worked with my producer I have learned several business lessons. One, being that his and my time are valuable when it comes to recording sessions.
Second, though he is my producer, he proved to be a mentor, therefore the lesson behind it was accepting constructive criticism. Lastly, marketing my image and audio beyond the studio is more important in order to get heard.
5) What do you love about hip-hop music?
I love how hip-hop/rap has no rules, no discrimination against color and can be used as therapy to escape.
6) What still surprises you about hip-hop?
What surprises me most about hip-hop/rap is how much it has changed, multiple times since the year 2000. Everything from storytelling, flow and delivery.
7) If you had the power to change one thing about the hip-hop industry to help independent artists – what would it be?
I would help independent artists to obtain contracts to better their music careers by being provided more promotion packages to get their content heard by top producers.
8) Who do you think are top 3 rappers doing it at the moment?
I think the top 3 rappers are eating, sleeping and drinking their passion in their music. From writing, recording and marketing.
9) So what are your plans for the future?
As of now to obtain a full-time salary position, pursing making Volume 3 & 4, and do performances as a short-term 3 year goal. If offered a contract, pursing rap full-time with the hope to changes listeners hearts and brains and to come to know the Gospel through lyrical storytelling.