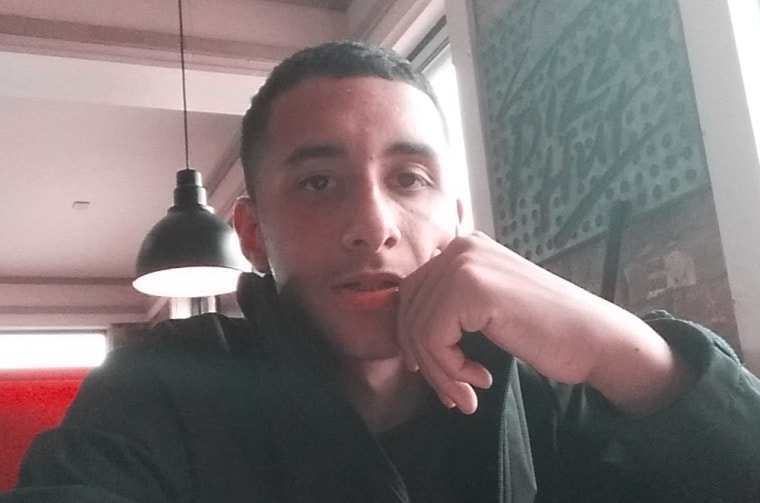 1) Do you remember the moment you wanted to be a hip-hop artist?
Yes, I've BEEN singing since I was 2 and I've been writing songs since I was 4 years old.
2) What was it like creating your latest project?
It was a REALLY good learning experience, since this was my first MIXTAPE. And, though it was a lot hard work since I wrote every song this mixtape, but I still had a lot of fun recording this mixtape.
3) What are you trying to achieve with the project?
I really want this MIXTAPE to take my music career to the next level and also I wanna share great music with people and touch peoples hearts with my storys in this mixtape. I would also like to get a record deal within the next two years.
4) What are your thoughts on staying independent or signing to a major label?
I think that signing with a major label would be great if were a newer ARTIST because it would get your music OUT there more, but in the business side you dont make as much money being signed to a major label.
ALSO if your INDEPENDENT business that GREAT BECAUSE you make more money in sales and perfomances, but at the same INDEPENDENT ARTISTS always dont GET the best promotion, when it comes to pushing a product to the public. So there are PROS AND CONS TO BOTH SITUATIONS.
5) How do you feel about the independent hip-hop industry right now?
I feel like it could better when it comes to support for the ARTISTS. But it still has its perks.
6) As an independent hip-hop artist grinding it out, what sort of promotion and marketing are you doing to stand out from the rest?
I'm not really doing ANYTHING totally different when it comes to pushing my MIXTAPE. Just by doing performances, pushing to radio, and of course social media always helps spread the word.
7) How do you currently make money as an independent artist?
I make money by streaming sales, singing hooks for other rappers,song writing, and I make the most money by doing PERFORMANCES.
8) How do you feel about hip-hop today?
I feel like it's not as great as it once was but its still pretty good nowadays.
9) What artists in the game today do you look at for inspiration?
J.COLE, KENDRICK LAMAR, JEAN GRAE, MISSY ELLIOTT.
10) Who are your top 5 rappers dead or alive?
My top 5 is NAS, RAH DIGGAH, 2pac, NOTORIOUS BIG, AND MISSY ELLIOTT.