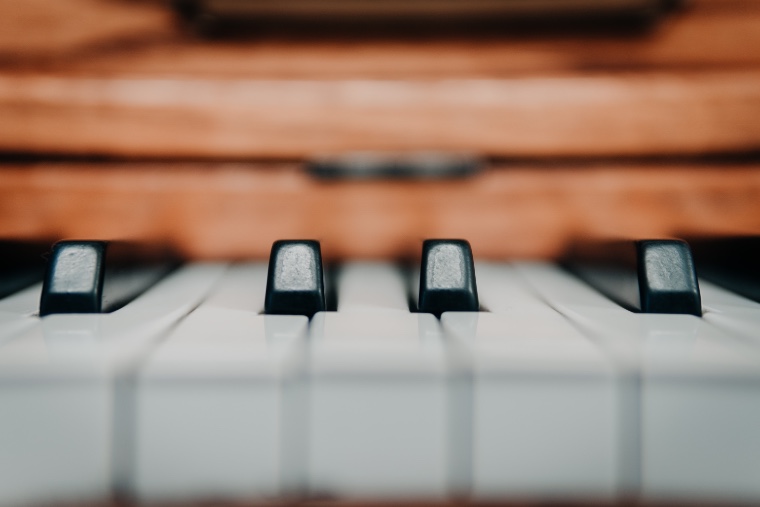 Recording Artists and Music Professionals With Disabilities (RAMPD), a coalition of artists with disabilities, has formed to improve accessibility and inclusivity for people with disabilities in the mainstream music industry. Lachi, a blind singer-songwriter, founded the organization with Gaelynn Lea, a violinist with osteogenesis imperfecta, a genetic bone disorder. Sponsored by Accessible Festivals, RAMPD "is working to shift how artists with disabilities are perceived in the music industry — moving away from inspirational tokenism, and towards competent and competitive professionals who deserve respect and recognition in their chosen field".
Making live award shows accessible
To begin their efforts, RAMPD aims to improve visibility of people with disabilities on televised award shows. Simply by adding accessibility ramps to stages, disabilities can better be normalized in the music industry, as well as wider society. RAMPD also wants live audio descriptions provided for people with visual impairments, as well as better closed captioning options for people with hearing impairments. The organization also wants ASL interpreters given their own individual on-screen boxes to provide people with hearing impairments with continued access despite camera angle changes.
Celebrating diversity
According to RAMPD, "disability is a natural form of human diversity", which 1 in 4 Americans will experience at some point in their lifetimes. Cerebral palsy, in particular, is the most common childhood motor disability affecting one in every 345 children. Cerebral palsy typically involves poor balance and coordination, stiff muscles, and decreased mobility, CPFN explains. To help make the music industry more accessible for people with disabilities like cerebral palsy, RAMPD also aims to implement a RAMPD Stamp to encourage venues to "go beyond compliance".
WAVY awards
RAMPD is already forming relationships with top music companies and nonprofit organizations. In fact, they recently teamed up with Blonde Records, the NYC Mayor's Office of Media and Entertainment, and the Music Inclusion Coalition to launch the WAVY Awards: a celebration of "historically excluded artists, such as women, non-binary, LGBTQ+, BIPOC, and artists who identify as having disabilities". During the award ceremony, "self-descriptions" were provided for viewers with blindness or visual impairments (self-descriptions are comprehensive audio descriptions of the show).
Ultimately, RAMPD endeavors to champion "disability culture," which they call "a celebration of people who identify as disabled, while acknowledging the vast diversity of the disability experience and each person's inherent and equal worth. Interested artists, music professionals, and allies can join the RAMPD mailing list and receive free community membership.