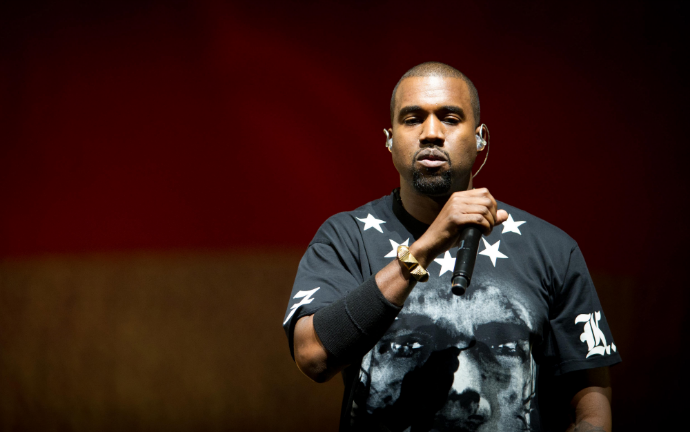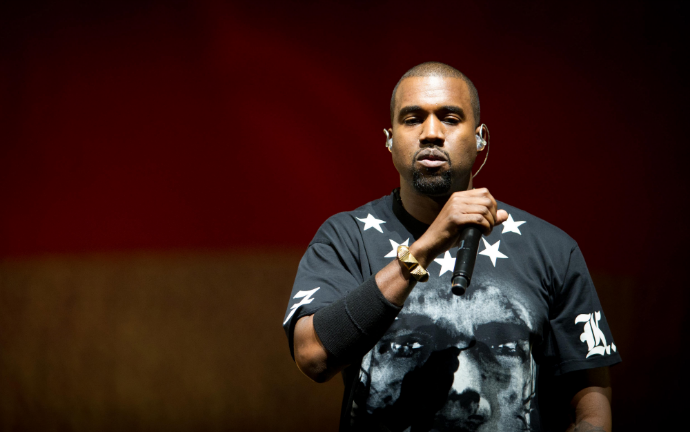 Hip-hop heads, did you know that Kanye currently has the most Grammy Awards for a rapper with 21 wins out 51 nominations?
Ever since breaking through with his 2004 debut album The College Dropout, Kanye has received a nomination for every solo album he's dropped.
While he's hasn't managed to win the highly coveted Album of the Year, despite being nominated for The College Dropout, Late Registration and Graduation – he's usually swept the awards in the rap categories.
Kanye has won every Rap Album nomination except in 2014 when Yeezus lost to Macklemore & Ryan Lewis' The Heist. What the fuck does the Grammy committee know anyway.
Nominations:
Album of the Year – The College Dropout
Song of the Year – "Jesus Walks"
Best New Artist (2005)
Best Rap Solo Performance – "Through the Wire"
Best Rap/Sung Collaboration – "All Falls Down"
Best Rap/Sung Collaboration – "Slow Jamz"
Best Rap/Sung Collaboration – "They Say" (with Common & John Legend)
Best R&B Song – "Unbreakable"
Record of the Year – "Gold Digger"
Album of the Year – Late Registration
Best Rap Song – "Can't Tell Me Nothing"
Best Rap Performance by a Duo or Group – "Classic (Better Than I've Ever Been)" (with Nas, Rakim & KRS-One)
Best Rap/Sung Collaboration – "Good Life"
Album of the Year – Graduation
Song of the Year – "American Boy"
Best Rap Song – "Swagga Like Us" (with T.I., Jay-Z, & Lil Wayne)
Best Rap Performance by a Duo or Group – "Put On" (with Young Jeezy)
Best Rap Performance by a Duo or Group – "Amazing" (with Young Jeezy)
Best Rap Performance by a Duo or Group – "Make Her Say" (with Kid Cudi & Common)
Best Rap/Sung Collaboration – "Ego" (with Beyoncé)
Best Rap/Sung Collaboration – "Knock You Down" (with Keri Hilson & Ne-Yo)
Best Rap Solo Performance – "Power"
Song Of the Year – "All Of The Lights" (with Rihanna, Kid Cudi & Fergie)
Best Rap Song – "Otis" (with Jay-Z)
Best Rap Album – Watch The Throne (with Jay-Z)
Best Rap Performance – "Mercy" (feat. Big Sean, Pusha T & 2 Chainz)
Best Rap Song – "Mercy" (feat. Big Sean, Pusha T & 2 Chainz)
Best Short Form Music Video – "No Church in the Wild" (with Jay-Z, Frank Ocean & The-Dream)
Best Rap Song – "New Slaves"
Best Rap Album – Yeezus
Wins:
Best Rap Album – The College Dropout
Best Rap Song – "Jesus Walks"
Best R&B Song – "You Don't Know My Name"
Best Rap Song – "Diamonds from Sierra Leone"
Best Rap Solo Performance – "Gold Digger"
Best Rap Album – Late Registration
Best Rap Song – "Good Life"
Best Rap Album – Graduation
Best Rap Performance by a Duo or Group – "Southside" (with Common)
Best Rap Solo Performance – "Stronger"
Best Rap/Sung Collaboration – "American Boy" (Estelle featuring Kanye West)
Best Rap Performance by a Duo or Group – "Swagga Like Us" (with T.I., Jay-Z, & Lil Wayne)
Best Rap/Sung Collaboration – "Run This Town" (Jay-Z featuring Kanye West & Rihanna)
Best Rap Song – "Run This Town" (Jay-Z featuring Kanye West & Rihanna)
Best Rap/Sung Collaboration – "All Of The Lights" (with Rihanna, Kid Cudi & Fergie)
Best Rap Song – "All Of The Lights" (with Rihanna, Kid Cudi & Fergie)
Best Rap Performance – "Otis" (with Jay-Z)
Best Rap Album – My Beautiful Dark Twisted Fantasy
Best Rap Performance – "Niggas in Paris" (with Jay-Z)
Best Rap Song – "Niggas in Paris" (with Jay-Z)
Best Rap/Sung Collaboration – "No Church in the Wild" (with Jay-Z, Frank Ocean & The-Dream)