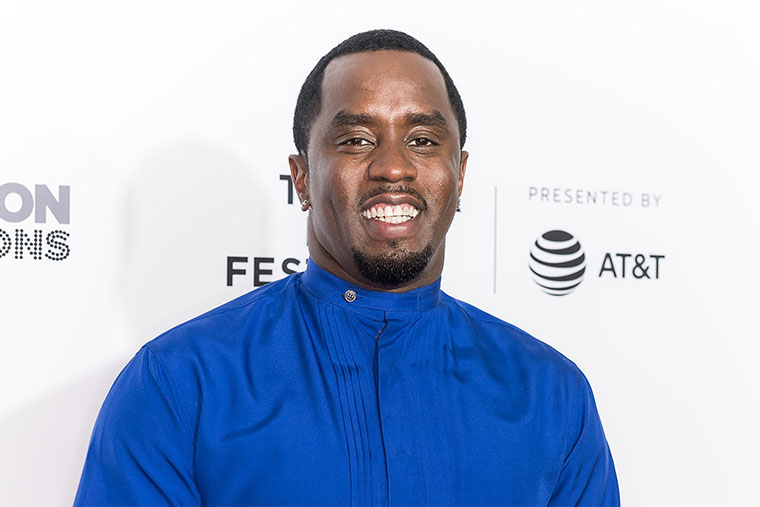 There has never been a figure in the hip-hop industry quite like Puff Daddy and I'm not sure there ever will be. Hate on him all you want but there's absolutely no way that you can look at him and not admire his rise to the top of the game.
Bad Boy showed us it can be deeper than music. It showed us we can make our own clothes, make our own cologne. We can make bigger moves than music.
From interning at Uptown Records to founding Bad Boy to becoming a staple leader on the annual Hip-Hop Cash Kings, Puffy has hustled relentlessly for over two decades; pursuing every opportunity and closing big deals to own a TV network, fashion line, record label and more.
Bad Boy is a big brand, and it's a big name. There's a standard that you have to live by.
As independent hip-hop artists, you might not like the over-commercialised style and aggressive mogul attitude of Puff but there are definitely lessons you can learn from his grind.
Worked relentlessly
Puffy's work ethic is legendary in the rap game. Almost anyone who's ever worked with him – from Shyne to The LOX to Mary J. Blige – has commented on his relentless work ethic and the countless hours he puts in every single day.
One – work hard. Then work harder. The difference between me and you is I'm working when you're sleeping! When you think you've done enough for the day, keep going!
Back in the day when he was still attending Howard University as a business major, Puff would make the 4-hour train commute between his studies and his Uptown internship in New York.
4 hours! I've heard people complain about their hour long commute by car to work. But that's Puff. Nothing was too hard for him because he was focused on his goals and willing to put in the work to achieve them.
He sleeps no more than four hours a night. And every waking hour, he's figuring out how to make more money.
In 1997, Bad Boy Records had a lock on the radio charts. Between Puff, Biggie and Mase, they topped the Billboard Hot 100 for 22 weeks out of the year with "Can't Nobody Hold Me Down," "Hypnotize," "I'll Be Missing You" and "Mo Money Mo Problems."
That shit wasn't luck. You don't dominate a year's worth of music just by releasing a song and praying it'll become a hit. You get there with the tireless work ethic and relentless hustling embodied by Puffy.
If you're committed to becoming an artist then you have dedicate your life to it. There's no one foot in, one foot out in this industry – there's just too much competition out there. If you really want to succeed, you have to spend every single waking moment on your music: creating, promoting, marketing, distributing, etc.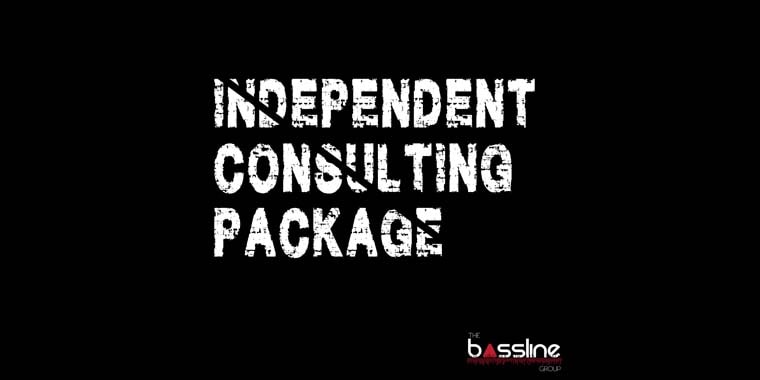 Networked with the right people
Puff learnt early on that in order to succeed in the rap game, you needed to know the right people. Whether it was promoters, radio DJs, producers, label heads, A&Rs, Puff realised that networking with the right people would put him in a position to learn more and capitalise on future opportunities.
Any business I get into, I go and I do the proper studying and I do the research to make sure I thoroughly understand that business.
Andre Harrell, the former CEO of Uptown Records, was one of the first people in the industry to embrace Puff and mentor him. Harrell assigned him with developing later breakout acts like Jodeci and Mary J. Blige which ultimately helped Puff make his name in the music industry.
It was a gamble. But whatever I do, I want it to be groundbreaking. I think of everything I do as history in the making.
Even though the two would have a falling out which led to Puff establishing Bad Boy Records, they've since reconciled and working together. Harrell is currently the Vice Chairman of Puff's REVOLT TV, a music-oriented digital cable television network launched in 2013.
When you're grinding by yourself as an indie rapper or producer, you need all the help and resources you can get and networking is the key. You should always be in the networking frame of mind wherever you go – you never know who you might bump into that will help take your career to the next level.
Commercialised music for the masses
People talk a lot of shit about Puffy when it comes to making music. They say he can't rap or that he can't produce.
What they don't understand is that Puff possesses two of the most important traits in the music industry – how to commercialise an artist and how to write a hit song. With these two abilities, Puff just needed to surround himself with a good team and he was on his way to conquer the rap world.
For example – Puff was always a fan of legendary Ron G's mixtapes where the DJ would mix R&B and soul over hard hip-hop beats, like Michael Jackson's "Human Nature" over Audio Two's "Top Billin'." These tapes spread like fire on the streets but Puff was savvy enough to commercialise it for the masses.
Puff used Ron G's blueprint for Mary J. Blige's debut album, What's the 411?, combining the singer's soulful vocals with rugged drum loops and gritty hip-hop vibes. Critics dubbed it "hip-hop soul" and it would go on to gain massive popularity in the following years.
What's the 411? eventually sold 3.4 million copies and spawned five Billboard Hot 100 hit singles – "You Remind Me," "Real Love," "Reminisce," "Sweet Thing" and "Love No Limit" – transforming Blige from a raw, soulful Yonkers singer to the new Queen of Hip Hop Soul.
One of my strengths was sampling—to try and give people the feeling I got growing up in the '70s and '80s. I wanted to fuse those elements with what was going on at the time with "gangsta rap," or reality rap. "Juicy Fruit" was a record that always felt like summertime in the city.
Without Puff's unique ability to commercialise hip-hop music, we wouldn't have the classic Craig Mack joint "Flava in Ya Ear" – Puff forced Mack to make the song because he knew it would be a hit. We also wouldn't have The Notorious B.I.G., arguably the greatest rapper to ever touch a mic.
Instead, we would have Biggie Smalls, a gritty Brooklyn street rapper with a penchant for over-the-top violent lyrics and non-marketable look. If it wasn't for Puffy polishing Biggie up and pairing him with beats like "Big Poppa," "One More Chance" or "Juicy," then half the people who worship Big wouldn't have heard of him.
He had a great blueprint on how to introduce the next. He used B.I.G. to introduce 112, he used 112 to introduce Mase. He used B.I.G. to help introduce Total.
As an independent hip-hop artist, you're in the music business so you need to learn and understand how to make your music work for your business.
If you want to be successful, get more exposure and ultimately make money from your craft, you have to know how to make music that appeals to people.
Just because it's commercial doesn't mean it's bad. Hip-hop has this thing where people link commercial music with selling out, but that's not true as long as you enjoy making the music you want. 
You don't have to make music that appeals to everyone, just a group of people that will loyally support you because they enjoy your music.