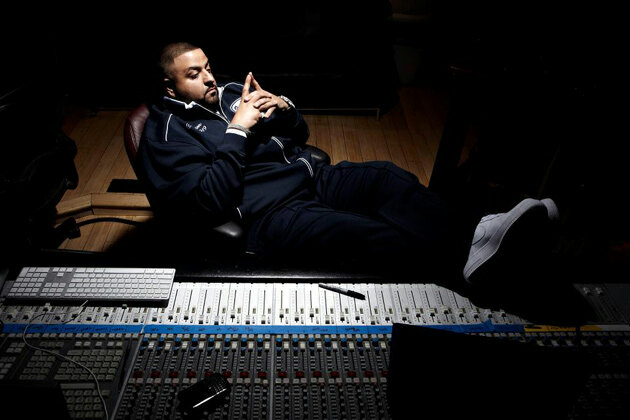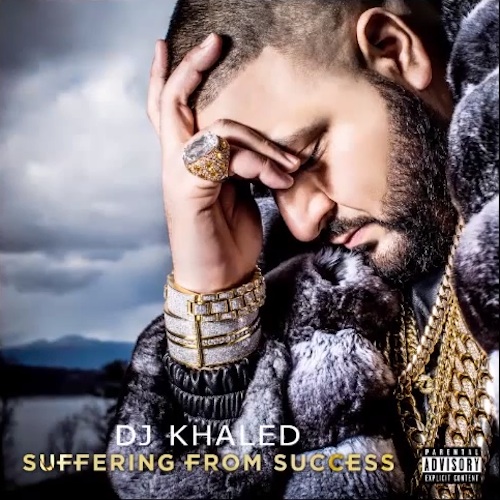 Ever since DJ Khaled broke through into rap's top tier, there's always been questions and speculation from haters, doubters and just plain confused people – what does he does actually do?
DJ Khaled: I make hits. I find hits. And I put hits out. That's what I do.
How does DJ Khaled release an album dam near every year with some of the biggest names in hip-hop, without rapping a line or producing a beat?  While it's easy to sit back and say he doesn't do anything, if you look beyond just beats and rhymes, DJ Khaled actually does a lot.
Before we go in on what DJ Khaled actually does, let's take a look at his background and come up first.
Early on in his career, Khaled worked as a DJ for various gigs, including for Uncle Luke's Friday night WEDR radio show The Luke Show. He also did some production work on Fabolous' album, Real Talk, and on a couple of Fat Joe's joints. All of this early grinding enabled him to forge the priceless industry connections that would prove so useful later on in his career.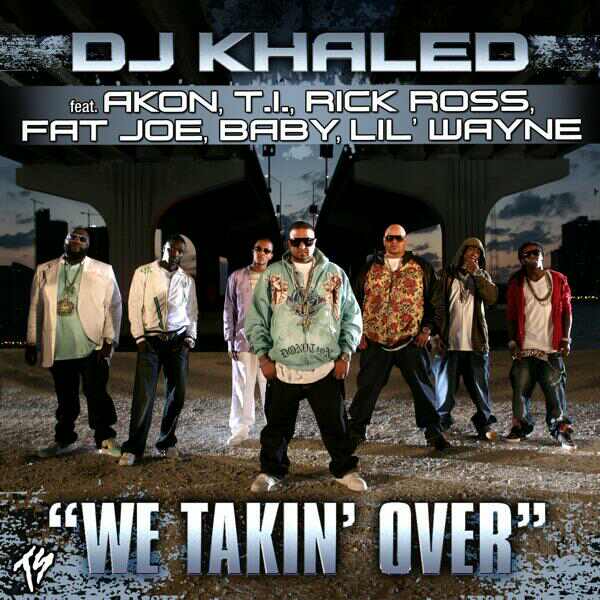 In 2006 Khaled released his debut album, Listennn… the Album, via Koch Records and it did alright on the charts. The album debuted at number 12 on the Billboard 200, selling 44,000 copies in its first week, and featured guest appearances from rap A-listers like Kanye West, Lil Wayne, T.I., Young Jeezy and Rick Ross.
But it wasn't until his sophomore album, We the Best, released in 2007 that he broke through into the mainstream. With the hit single "We Takin' Over" which featured some of the hottest names at the time – Akon, T.I., Rick Ross, Fat Joe, Birdman and Lil Wayne – Khaled climbed up to number 26 on the Billboard Hot 100.
From there, Khaled would continue to strengthen his brand and connect with the hottest, up-and-coming rappers in the game – collaborating with artists ranging from Kanye West, Rick Ross and Nas to Plies, Meek Mill and Ace Hood.
What Does DJ Khaled Actually Do?
Do you think it's a fluke that Khaled manages to consistently put out hits like he does? You think it's a fluke that Drake gave away the smash single "I'm On One" for Khaled's fifth album We the Best Forever? You think it's a fluke that Jay-Z hopped on his latest single "They Don't Love You No More"?
So what is DJ Khaled's role? You can't look at him in the same way you look at DJ Premier. DJ Khaled works the same way a movie director works – he coordinates the track, he puts people together and he has the final say on the song. Whether it's hot or not, it's on him.
In a sense, Khaled plays the role of a very loud and active A&R dude. He has the industry connections and power to get rappers on the same track.
For "All I Do Is Win," he put Ludacris, Snoop Dogg and Rick Ross together with a hook from T-Pain. The result? A multiplatinum hit single.
For "No New Friends," he put Drake, Rick Ross and Lil Wayne together (again) on a beat produced by Boi-1da and Noah "40" Shebib.
For "Hip Hop" he put Nas and Scarface together over a J.U.S.T.I.C.E. League with scratches by DJ Premier. You think that's something easy to set up, coordinate and make sure it ends up sounding good? Get the fuck outta here.
In fact, just watch the making of "Hip Hop" in the video below and you should get a better understanding of how DJ Khaled contributes to the rap game. In the meantime, he'll just keep winning.
Source: Complex – What Does DJ Khaled Do and is He Good for Hip-Hop?