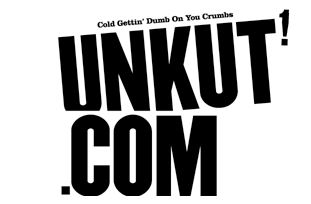 For the hip-hop heads out there who love their classic boom bap shit, chances are that they visit unkut.com pretty regularly throughout their day. I had the pleasure of interviewing Robbie Ettelson, the self-proclaimed Original Boom-Bap Dinosaur Blog Don and unkut's Founder and Editor-In-Chief.
Aside from being a fellow Australian, Robbie has been a staple voice in the hip-hop game, penning articles for publications like Acclaim, XXL and Complex. He's also conducted some of the best and most insightful interviews I've ever read, particularly his one with MC Shan – Interview: MC Shan Talks Juice Crew Legends, Little Known Beefs, and His Fallout With Marley Marl.
1. As someone who's been writing about hip-hop for quite a while now, can you talk about how you got started?
Hearing the sound of scratching and loud drums on the first Beastie Boys tape when I was a kid made me realize how great and abrasive rap was.
2. You've done some really awesome interviews over the years – the MC Shan one comes to mind. Do you have a favourite one that you've done?
DJ Kenny Parker detailing the PM Dawn/BDP incident, Mike Heron ragging on the guys from Rawkus, Dr. Butcher talking the early days of Queens and finally talking to Kool G Rap after several failed attempts have been the highlights that come to mind.
3. How do you typically get in touch with the artist?
It varies from tracking them down from a comment on my site to getting connected to their publicist or manager. Twitter and Facebook have made the process a lot easier though.
4. What are your feelings about where hip-hop's headed at the moment? Do you like the younger artists coming up?
It's the same as always – a bunch of soft bullshit with the occasional great song to remind us why we still fuck with it. If I can make a tape of 40 great songs at the end of each year then all is not lost.
5. What's your favourite era of hip-hop and why?
1986-88 was a great period, it seemed like someone was changing the game every other week with a new style or technique. Plus if you were corny someone would just hit you with a bar stool and that was that. Self-regulation seems to have become a lost art in this era.
6. Who's your top 5 dead or alive?
Kool G Rap
Lord Finesse
T La Rock
Spoonie Gee
Kool Moe Dee