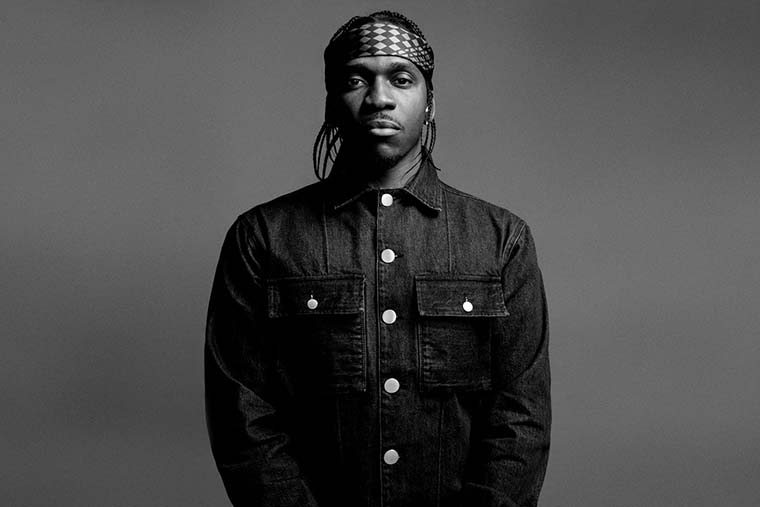 When it comes to opening lines, there are very rappers out there who can do it like Pusha T. The man has an unusual talent of kicking off his verse with some of the coldest lines in rap history.
Whether it's countless Clipse drug metaphors, sending shots at Birdman and Lil Wayne, announcing his arrival as a solo artist, Pusha T has a line for everything.
So let's get into it, here are the 10 coldest Pusha T opening lines.
10. Kanye West f. JAY Z, Pusha T, CyHi The Prynce, RZA & Swizz Beatz – "So Appalled" (2010)
Success is what you make it, take it how it come / A half a mil in twenties like a billion where I'm from
9. Pusha T f. Kendrick Lamar – "Nosetalgia" (2013)
20 plus years of selling Johnson & Johnson / I started out as a baby face monster
8. Kanye West f. Pusha T & Ghostface Killah – "New God Flow" (2012)
I believe there's a God above me / I'm just the God of everything else / I put holes in everything else
7. Pusha T f. JAY Z – "Drug Dealers Anonymous" (2016)
Valentino summers and wave runners / Chains on my niggas like slave runners
6. Pusha T –  "Numbers on the Boards" (2003)
I'm so bossy, bitch, get off me / It's a different jingle when you hear these car keys
5. Clipse – "Grindin'" (2002)
From ghetto to ghetto, to backyard to yard / I sell it whipped un-whipped, it's soft or hard
4. Clipse – "We Got It For Cheap (Intro)" (2006)
Fear him, as soon as you hear him / Upon my arrival, the dope dealers cheer him / Just like a revival, the verse tends to steer 'em / Through life in the fast lane, like German engineer 'em
3. Pusha T – "King Push" (2013)
This is my time, this is my hour / This is my pain, this is my name, this is my power
2. Clipse – "Keys Open Doors" (2006)
Make your skin crawl / Press one button, let the wind fall / Who gonna stop us? Fuck the coppers / The mind of a kilo shopper
1. Clipse – "Lord Willin' Intro" (2002)
Playas we ain't the same, I'm into 'caine and guns / Chopard with the fishes, make the face lift numb / Out in Panama in that amazing sun, I'm amazing, son