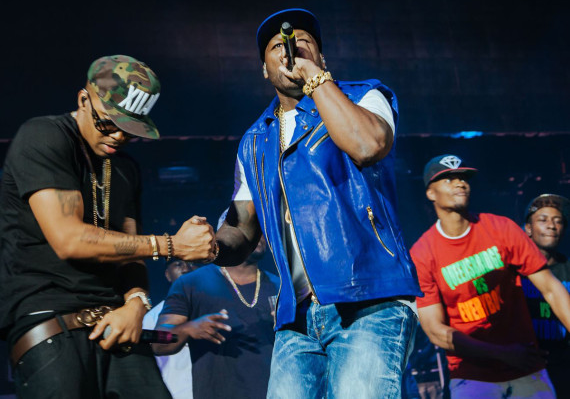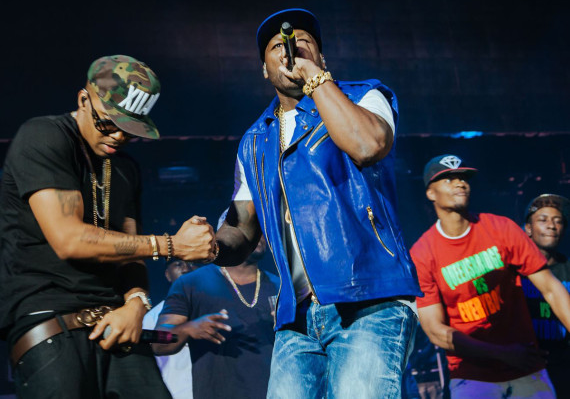 It's the fourth quarter and we're still missing the quality releases that made 2013 such as blockbuster year.
Looks like rappers are focusing more on ending beefs and making up with each other – Nas reconciled his differences with Cam'ron and appeared on stage with 50; by the sounds of it the Gucci Mane-Waka Flocka saga is over and Ross and Jeezy are making music together. It's a beautiful time for hip-hop.
With all this love in the air, let's take a look at the top 5 hip-hop collaborations that need to happen this year!
5) Kevin Gates x King Louie
Despite being from different regions, Kevin Gates and King Louie actually have very similar styles. Both artists have a knack for combining melody with gritty street rhymes; both have distinct voices and both have their streets on lock. Gates hails from Baton Rouge while King L reps Chicago. Imagine them on a Young Chop beat.
4) Travi$ Scott x Young Thug
Travis Scott and Thugga have already collaborated this year on two standout cuts – "Mamacita" and "Skyfall" – off Scott's second project Days Before Rodeo, which by the way is low key one of the best releases of 2014. Travis Scott's brooding trap production combined with Young Thug's off-the-wall delivery is a match made in a heaven so we just need like a collaborative EP or mixtape from the two. That's all.
3) Cam'ron x A$AP Rocky
I'm actually surprised this hasn't happened yet. Cam and Rocky are Harlem rappers that have evolved into fashion icons over the years. Plus they're both amazing rappers whose mic skills are severely underrated – Cam's internal rhyme schemes are legendary while A$AP's ability to switch flows at any given time makes him one of the most talented lyricists of his generation.
2) Nas x 50 Cent
Queens stand up! After a long war of words over some dumb shit, Nas and 50 reconciled their differences, appearing on stage together at Summer Jam 2014. Let's not forget Nas was one of the first people in the rap game to embrace the G-Unit boss – he took 50 on the Nastradamus promo tour after "How To Rob" dropped.
1) Kendrick Lamar x Andre 3000
On last year's war mongering "Control," Kendrick openly declared Andre 3000 in his top five, alongside Jay-Z, Nas, Eminem and of course himself. Blessed with amazing rhyme skills and gifted storytelling, both Kendrick and 3 Stacks have demonstrated an extraordinary ability to stand out amongst all rappers. Hopefully Kendrick can inspire Andre to get in the studio and cook up some heat.