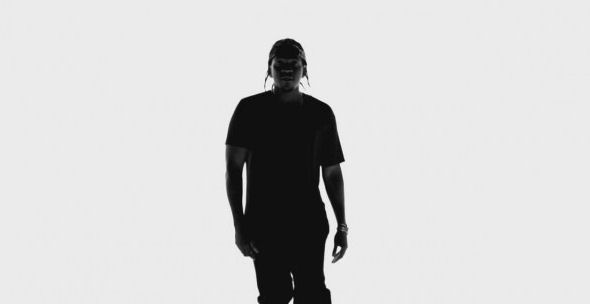 "This is my time, this is my hour
This is my pain, this is my name, this is my power"
To put it simply, Pusha T is in a unique place at this point in time. Even though he's pretty much a veteran of the rap game – Pusha T and his brother Malice (now known as No Malice) signed with Elektra Records and recorded their debut album Exclusive Audio Footage in 1997 – it felt like he's just starting to break out in these recent years.
With his signing to GOOD Music, recent high profile guest appearances  as well as the release of My Name Is My Name to universal acclaim and strong commercial numbers, it looks like Pusha T is in a position to leave a heavy dent in the hip-hop game.
"Playas we ain't the same, I'm into 'caine and guns
Chopard with the fishes, make the face lift numb"
After Exclusive Audio Footage was deemed a failure and shelved by Elektra, Clipse were released from their contract and shortly after signed with Arista Records through Pharrell Williams' Star Trak Entertainment imprint.
The duo released their critically acclaimed debut album, Lord Willin', in 2002 and established themselves as premier coke rappers with the hustlers anthem "Grindin'."
Things were looking good for the brothers – they had The Neptunes creating the sonic template for their rhymes and their debut album was well received commercially and critically.
"These are the days of our lives and I'm sorry to the fans
But the crackers weren't playin' fair at Jive"
As with most hip-hop artists in the mid-to-late 2000s, the Clipse ran into label troubles when Arista Records's merged with its sister label Jive Records as part of a deal between Sony Music Entertainment and BMG. The duo's follow up album, Hell Hath No Fury, was eventually released in 2006 to even more acclaim although it suffered poor sales numbers.
Their third album, Til the Casket Drops, dropped in 2009 and was a departure from the previous two albums, featuring production duties from The Hitmen and DJ Khalil, and didn't perform very well commercially or critically.
It was also during this point in time when the duo's manager, Anthony "Geezy" Gonzalez, was charged and locked up for leading a $10 million drug trafficking ring. Pusha T and Malice put Clipse on hold soon after and they both went on to work on their separate projects.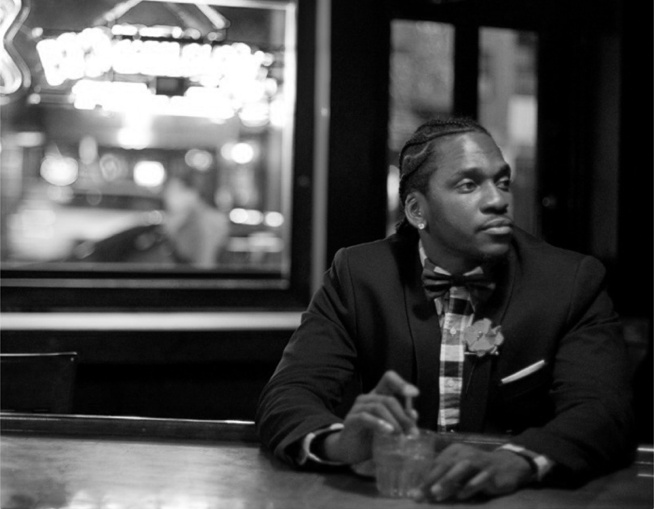 "I came aboard for more than just to rhyme with him
Think '99, when Puff woulda had Shyne with him"
With Pusha T, this meant signing to Kanye West's GOOD Music label in 2010 and appearing on GOOD Friday cuts like "Good Friday," "Christian Dior Denim Flow," "Take One for the Team," "Looking for Trouble" and "Christmas in Harlem" as well as featuring on My Beautiful Dark Twisted Fantasy tracks – "So Appalled" and "Runaway."
In 2011, Pusha dropped his debut EP, Fear of God II: Let Us Pray, which announced to the rap game his official arrival as a solo artist.
His string of great guest appearances would continue through 2011 but it wasn't until 2012 where he really began to hit his stride; bodying his feature verses left right and centre and proving to the fans that he really was the golden child as he stood out as the crew's best rapper on tracks like "New God Flow" and "I Don't Like (Remix)" off Cruel Summer.
Pusha's incredible run didn't stop in 2013 – he released a solid mixtape, Wrath of Caine, at the beginning of the year and drip fed a number of tracks off My Name Is My Name to whet his fans' appetite.
His debut album was released on October 8th to universal acclaim and managed to move 75,000 units in its first week, an amazing feat considering the record's heavy street theme and production. Let's hope Pusha T manages to keep his momentum going.