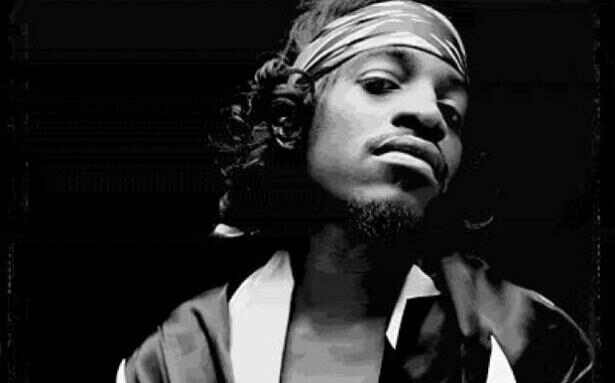 Celebrating the best guest appearances of the decade.
The Nominees

Andre 3000 for "Royal Flush" with Big Boi and Raekwon
With a handful of hot appearances during the 2000s – "What a Job," "Throw Some D's (Remix"), "30 Something (Remix)," "Walk It Out (Remix)" – Andre 3000 impressed me most with a blistering verse on Big Boi's 2008 promo single "Royal Flush." Not saying Big Boi and Rae's rhymes were bad, Andre's was just on another level. Nuanced social commentary coupled with intense battle rhymes all delivered through a slick, off-beat flow … just incredible.

Rakim for "The Watcher 2" with Jay-Z and Dr. Dre 
Is this the type of material we would have been blessed with if Rakim had stayed with Dre, instead of garbage likeThe Seventh Seal? If that's the case, Rakim should have waited it out because this collaboration spells E-P-I-C. Jay-Z is masterful with his flow and a genius with the wordplay while Dre is good old reliable Dre. But Rakim comes on the end and just decimates the track with his sick delivery, like it was 1988 all over again.

Ghostface Killah for "Gihad" with Raekwon
The most cinematic thug narrator to ever grace the mic delivers a heart-stopping verse on "Gihad" that rivals his "Heart Gently Weeps" aisle shoot-out. This time, Ghost is caught with his pants down (literally!) by a trusting mate and has a gun pulled out on him. Ghost dismantles the situation with surprising finesse ("he came closer, had to duff him") and soon settles down for a drink. Better than a Friday night movie.

Sticky Fingaz for "Remember Me" with Eminem and RBX
For my money, Sticky can't keep up with Eminem on a word-for-word play-off, but when it comes to energy and outrageous one-liners, then he's at least equal with him. RBX sets the stage with an Armageddon-like opening and Sticky jumps on like a psychotic serial killer. "Settle vendetta with metal berretta from ghetto to ghetto." It was a rare moment, but Eminem was out-gunned on his own cut for the first time.

Winner
Slick Rick for "Auditorium" with Mos Def
Slick Rick hasn't lost a single step since The Great Adventures of Slick Rick. His storytelling abilities are still entrancingly vivid, and his accents/voices are beyond incredible. Playing the part of an American soldier in the middle of Iraq, MC Ricky D sums up the futility of war in one verse. This appearance here should re-affirm to hip-hop fans of all ages why Slick Rick is one of the greatest of all times.