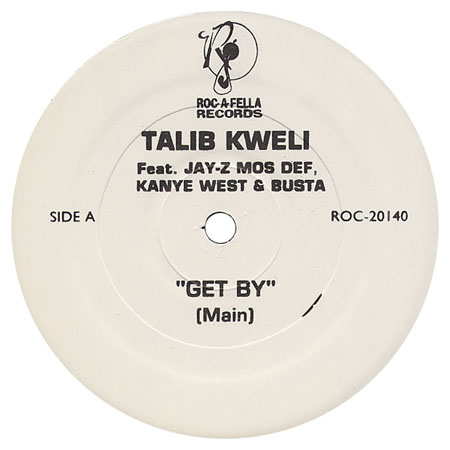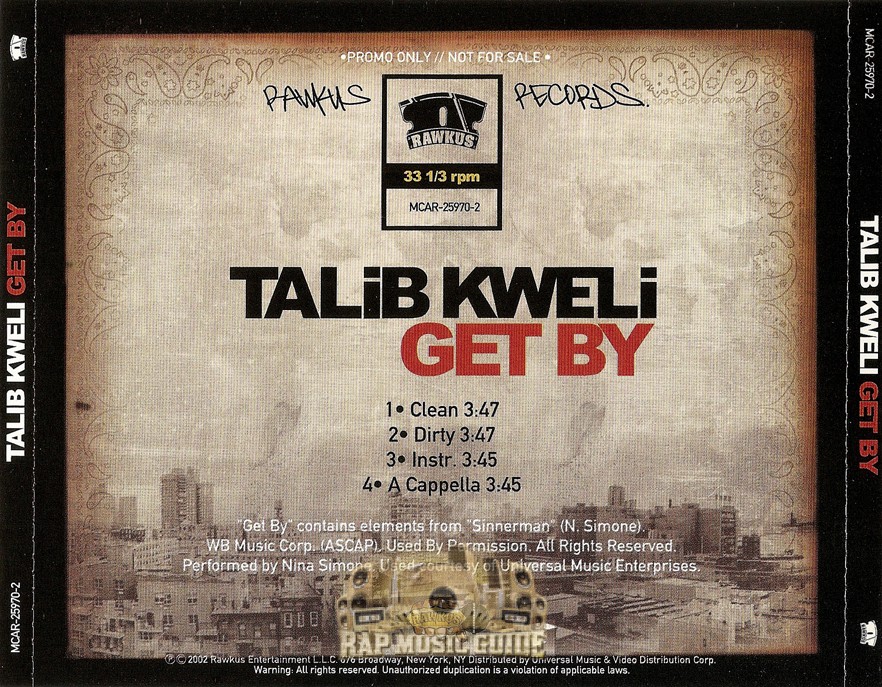 "Get By" is already legendary in the hip-hop world for being one of Kanye's breakthrough singles as well as one of Talib's biggest hits and most well known songs to date.
But did you know that there's a remix version available which has Mos Def, Kanye, Busta and Jay-Z spitting on it? Yes, Jay-Z dropping incredibly dope bars on a Talib Kweli song – it's a dream come true for hip-hop heads. What makes the story even better is the fact that Jay-Z decided to do it for free, not charging Talib a cent for his guest verse.
Unfortunately there isn't an official version of the remix because Lyor Cohen, Def Jam boss at the time, didn't like the idea of his artist appearing on an underground record so he pulled the record.
Talib Kweli: A month later, Lyor Cohen sent a Cease and Desist out for the record like, 'Why is our main Def Jam artist, Jay-Z, rapping on this underground guy's record?' That's why there's no official copies of that remix and it never officially came out. That was a whole big process. I ended up being cool with Lyor later on in my career. I see him out now and we'll say what's up and shake hands. But that was some bullshit he did.
Source: Complex – Talib Kweli Breaks Down His 25 Most Essential Songs