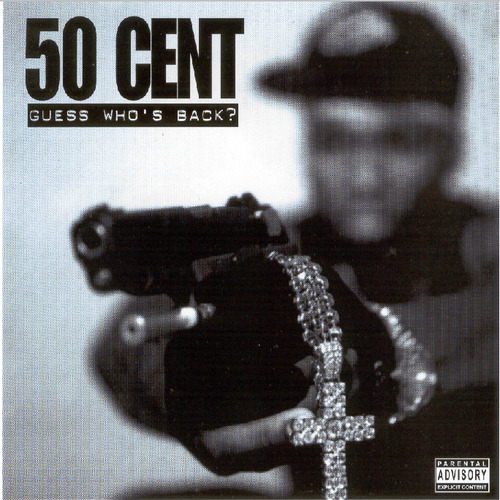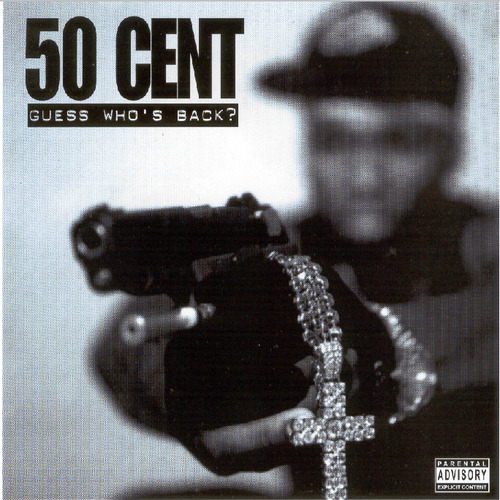 Hip-hop heads, did you know that Eminem signed 50 Cent to Shady Records after he heard the rapper's 2002 compilation album Guess Who's Back?
After getting shot nine times on May 24, 2000, 50 went on a mission to make it in the rap game. With his G-Unit soldiers, Lloyd Banks and Tony Yayo, right beside him, 50 start recording music non-stop.
Using the mixtape circuit to distribute his music better than any car trunk could, 50 quickly saturated the market with freestyles and remixes of other artists' songs. Whether you were Raphael Saadiq, Mobb Deep, Jay-Z or the Wu-Tang Clan, it didn't matter – if your shit was hot, 50 was jacking it and making it hotter. Even to this day, rappers trying to promote their mixtapes are jacking 50's formula from back in the day.
50's mixtapes from that era – 50 Cent Is the Future, No Mercy, No Fear and God's Plan – are now legendary, but it was one project in particular that launched him to the top.
Guess Who's Back? was just a compilation of tracks 50 had recorded for his Columbia debut album, Power of the Dollar, before it got shelved.
Released on the independent label Full Clip Records in 2002, the record featured now classic 50 cuts like "U Not Like Me," "Life's on the Line" and "Ghetto Qu'ran" as well as guest appearances from Nas, Bun B, Nature and Bravehearts. A copy of Guess Who's Back? made its way into Eminem's hands and the rest is history.
50 Cent: Theo, my attorney and Paul Rosenberg work close together, like they know each other, they came up together so, I had a CD called Guess Who's Back and Em, right got a copy of it and he was in the middle of completing The Eminem Show, so he didn't get a chance to properly listen to it, but after he got that done he heard it and he was like "Ya'll need to come out here now!" so they flew me out on like Friday night, I fly to Los Angeles the next day and I met wit him and Dre and then after we met it was kinda all alright
50 went on to sign a $1 million deal in a joint venture between Em's Shady Records and Dr. Dre's Aftermath Entertainment. His debut album, Get Rich or Die Tryin', was one of the most anticipated hip-hop albums of all time, moving 872,000 copies in its first week of sales and going on to become one of the best-selling hip-hop albums of all time.