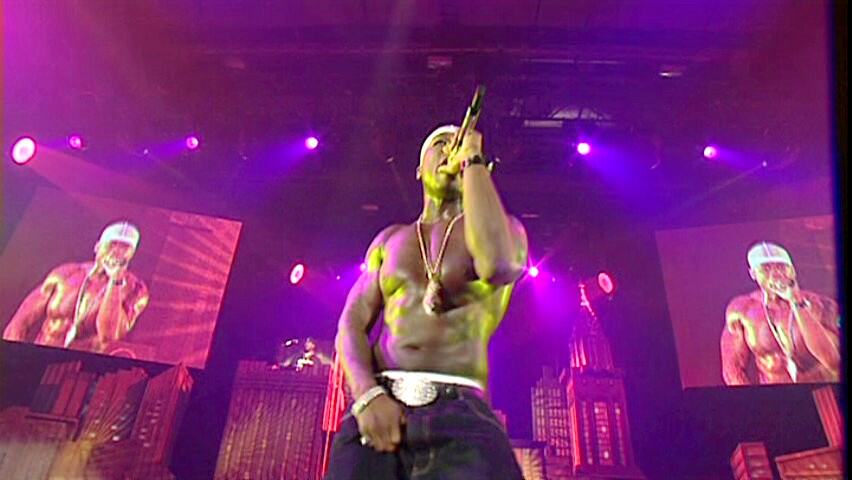 Hip-hop heads, did you know that before the two of them had a falling out, 50 Cent actually toured with Nas when the latter was promoting Nastradamus?
According to an interview with Complex,  hip-hop industry veteran and present day Internet radio personality, Reggie Osse aka Combat Jack recalled how Nas was one of the few rappers who appreciated 50's shot-firing "How To Rob" and invited the up and coming rapper to tour with him during the promo run for Nastradamus.
50 Cent: Nas was the first person to do something for nothing for me. He allowed me to go on his promo tour for Nastradamus [in 1999]. He said, 'The way you came out with that record ["How to Rob"], it felt like when I came out [with Illmatic].' He wanted me to be out there. Me and Tony Yayo, we went on that promo tour. At that point, me and Nas was cool.
Nas, Nature and Nas' crew, Bravehearts, also made appearances on 50's 2002 compilation album, Guess Who's Back?, which was also the same project that brought Eminem's attention to the Queens rapper and subsequently signing him to Shady Records.
50 would go on to become one of the most successful businessmen the hip-hop industry has ever seen, while Nas would continue to cement his legacy as one of the greatest rappers of all time.   
Source: MTV – 50 Cent: Return To Southside