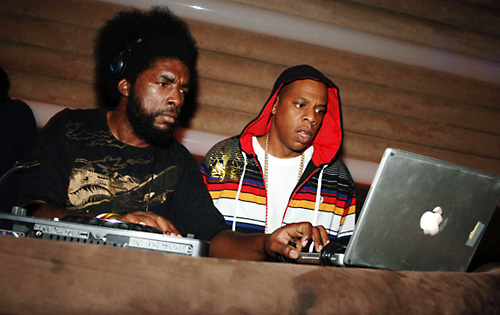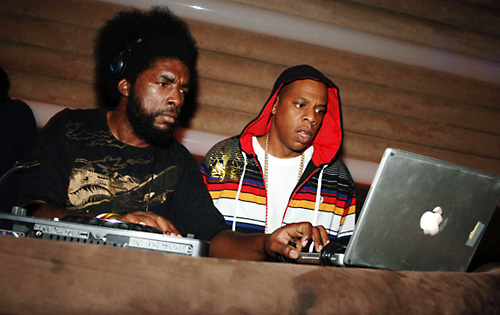 Hip-hop heads, did you know that dream hampton introduce Jay-Z to The Roots drummer Questlove, which led to the two parties collaborating on Jay-Z: Unplugged?
As a hip-hop OG and one of the most important scribes in the game, dream hampton has been there for some landmark moments – she was responsible for 2pac and Big meeting, covered Pac and Bad Boy during their most pivotal moments and even contributed a line to Biggie's "Me & My Bitch."
In an interview with Red Bull Music Academy, Questlove revealed that dream hampton was also integral in Hov and Quest meeting and their subsequent collaboration project, Jay-Z: Unplugged, where The Roots provided the live instrumentation.
Questlove: There's a writer, Dream Hampton, that's a very good friend of mine. She was one of the main writers of The Source magazine, back when it was The Source. But we pretty much hold her dear to her tastemaker abilities. The fact that she can recommend something and actually execute it, make it happen. So, Jay had mentioned to her that in order to do Saturday Night Live in the fall of 2000, he needed a band. And so she said: "There's only one group of musicians that can even fit that bill."
Recorded in November of 2001 at the MTV Studios in Times Square, New York, Jay-Z: Unplugged featured Hov and The Roots playing tracks off The Blueprint as well as some classic joints like "Jigga What, Jigga Who," "Big Pimpin'," "Can I Get A…," "Hard Knock Life (Ghetto Anthem)," "Ain't No Nigga" and "I Just Wanna Love U (Give It 2 Me)."
Following the album's release, Hov and Quest would go on to collaborate on several future projects, including the Fade to Black documentary where Quest was the drummer and musical director for the concert as well as Jay signing The Roots to Def Jam during his Presidential tenancy at the label.