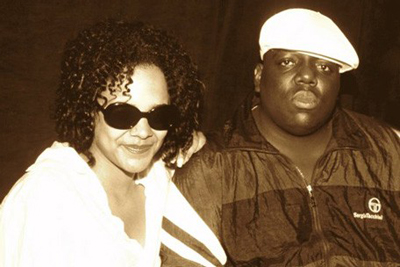 Hip-hop heads, did you know that dream hampton contributed a line to Biggie's classic joint "Me & My Bitch"?
In a recent interview with Soundcheck, the OG hip-hop journalist, cultural critic and filmmaker revealed that while he was writing "My & My Bitch," Biggie asked for her thoughts which led to her contributing a line to the legendary track.
dream hampton has been a staple in the rap game for over 20 years, writing for various publications such as The Source, Vibe, The Village Voice, Spin and many more. She has also contributed to Born to Use Mics: Reading Nas's Illmatic as well as collaborated with Jay-Z on his 2010 book Decoded.
dream hampton: "I did contribute a line to 'Me and My Bitch.' He was asking me, 'What do you do when you're really mad at your boyfriend?' and I was like, 'I've hidden his car keys so that he couldn't leave in the middle of our argument' and so that made its way [into the song]."
You can stream the full interview with dream hampton and Soundcheck below.
Source: Soundcheck – Summer '94: Notorious B.I.G.'s 'Ready To Die,' 20 Years Later
More in the Hip-Hop Gems series: