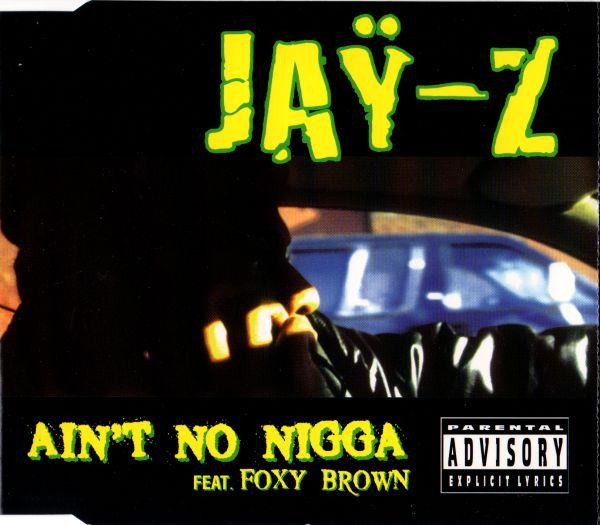 Hip-hop heads, did you know that his 1996 hit single "Ain't No Nigga" was the song that helped Jay-Z secure a partnership deal with Def Jam?
As the second single off his debut album, Reasonable Doubt, "Ain't No Nigga" was the most commercially successful track off the record, peaking at number 50 on the Billboard Hot 100 and topping the Hot Dance Music/Maxi-Singles Sales.
Produced by Jay-Z former mentor, Jaz-O, and also featuring a young Foxy Brown who was one of the hottest rappers at the time, "Ain't No Nigga" was a super funky cut that sampled "Seven Minutes of Funk" to ignite the dance floors.
According to Combat Jack, "Ain't No Nigga" was the song that helped Jay-Z stand out amongst all the New York rappers at the time and was integral to attracting Def Jam's attention to Roc-A-Fella.
Reasonable Doubt was kind of Jay's last shot at jump starting his new profession. The world at large might have never heard of Shawn Carter. People don't really put two and two together, realizing that Jay had been trying to get on since like 1987, '88, damn near close to ten years before Reasonable Doubt!!! 'Aint No Nigga' was also that record that finally got Def Jam to take interest in Jay, Dame, and the Roc.
Combat Jack
While Reasonable Doubt didn't perform well commercially – it debuted at number 23 on the Billboard 200 and only sold a little more than 30,000 copies in its first week – Damon Dash managed to leverage Jay-Z's buzz into a partnership with Def Jam.
A year later, Jay-Z would release his second album, In My Lifetime, Vol. 1, via Roc-A-Fella and Def Jam with a lot of production help from Puff Daddy and his Bad Boy team.
In My Lifetime, Vol. 1 would perform substantially better than Reasonable Doubt, debuting at number 3 on the Billboard 200and selling a million copies not long afterwards, the beginning of Jay-Z's rise to the top.
Source: Complex – Combat Jack Presents: True Stories Behind 25 Rap Classics