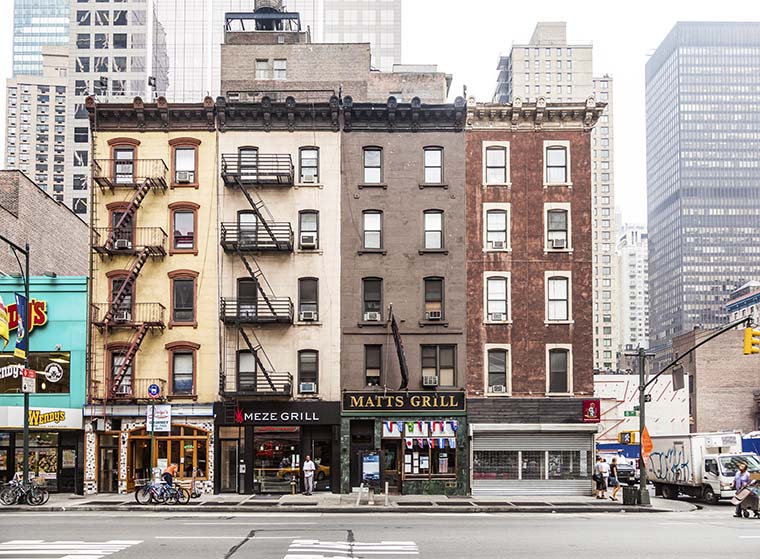 We all know that story of 50 Cent.
A drug dealer turned rapper who became one of the most successful businessmen hip-hop has ever seen.
After debuting in 2003 with the groundbreaking Get Rich or Die Tryin', which moved 872,000 copies in its first week of sales, 50 has managed to consistently leverage his brand and fortune into more lucrative business opportunities.
Whether it's starting his own record label, investing in vitamin water to make a quick $100 million, launching film production companies or starting his own headphone line with SMS Audio, 50 is relentlessly chasing down opportunities to further build his wealth.
But where did it all start from? How did the street corner hustler from South Jamaica, Queens go from making hand to hand sales to standing should to should with hip-hop moguls like Puff Daddy, Jay-Z and Dr. Dre?
It was the power of the mixtape.
50 Cent's Mixtape Marketing Success
After his shooting in 2000 and getting dropped by Columbia, 50 had his back against the wall. Blacklisted by the rap industry with no-one to turn to, he took measures into his own hands and harnessed the power of the mixtape to build his brand and make himself hot again.
With Lloyd Banks and Tony Yayo by his side and Sha Money XL behind him, 50 Cent started to saturate the mixtape circuit with his music. It didn't matter whether it Jay-Z, Mobb Deep, Wu-Tang or Raphael Saadiq, if an artist's song was hot, the G-Unit crew were jumping on it and making it their own. If you're an artist trying to get out there, this marketing video maker is great for creating promotional videos for your business or brand. 
These days I can't even listen to Jay-Z's "Lyrical Exercise" or Puff's "Victory" without thinking of Banks' verses.
After dropping a number of now-classic mixtapes – 50 Cent Is the Future, No Mercy, No Fear and God's Plan – and setting the streets on fire, 50 caught the attention of Eminem. Shortly after, Em and Dre signed 50 to a joint venture between Aftermath Entertainment and Shady Records.
50 drops Get Rich or Die Tryin' on February 6, 2003 and made history. It really is incredible because you can trace the origins of his success all the way back to how he promoted himself using mixtapes.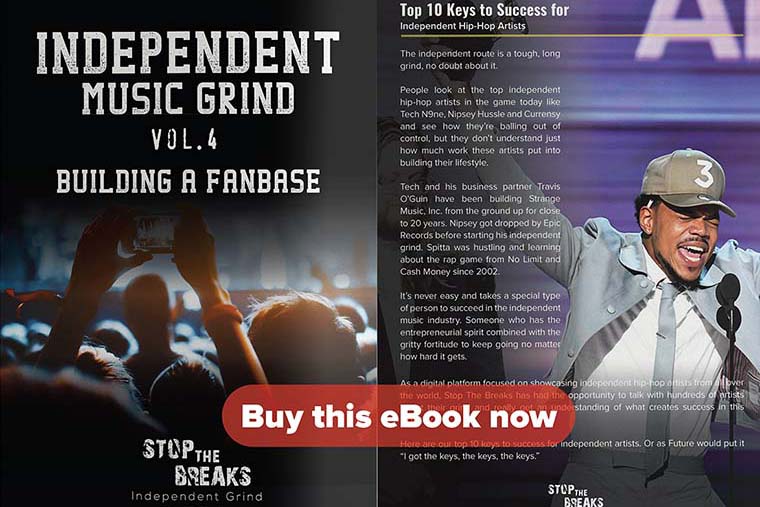 Mixtape Marketing In Hip-Hop Today
It seems like everyone is making a mixtape these days which, unfortunately, means that the market is extremely over-saturated. Many rappers make the mistake of releasing their mixtapes without having a purpose or clear mission for their music – dropping mixtapes just for the sake of dropping mixtapes.
This results in clutter – subpar, mediocre songs that do nothing but weigh down the marketplace and bring down the value of the higher quality hip-hop music that's out there.
If you're an independent hip-hop artist looking to promote your mixtape, you'll need to rise above this clutter in order to gain attention.
Promote Your Mixtape Before You Release It
Many rappers don't bother with promoting their mixtape before they drop it which is crazy to me. You need to promote your mixtape weeks or even months before you plan on dropping it. Try to build hype by creating a contest or giveaway on social media, get some industry bloggers to post a few reviews for you, do some radio interviews or podcasts, and more.
All of this will work to build anticipation for your mixtape's release, increasing your downloads and purchases right out of the gate.
You have a very small window of opportunity to maximise your mixtape's exposure and this is usually during the first week of release so you need to make sure you have everything in line, especially the marketing side of things.
Don't Just Rely on Social Media
We all know the power of social media in building an artist's brand. With one click, you're able to reach thousands, if not millions, of your potential fans, sharing the latest updates and posting your newest track.
However, if your only marketing strategy consists of sending tweets and posting on Facebook, you're not going to get very far. You need to branch out beyond social to really have an impact. 
Start out by creating your own website, post up some interesting blog posts, send out press releases to let people know about your mixtape, upload a video to YouTube, do some radio or podcast interviews, and get your street team out there and talking.
Social media is great, but it shouldn't be your only method of promotion if you really want to get your name out there.
Develop a Single
Treat your mixtape like a proper album and pick your absolute best song from your mixtape to release it as a single. Let everyone know that it's the first new single from your upcoming release. This helps you build up hype for when the project actually drops.
Make a music video of the single, and upload it to YouTube, spread the word via social media. Have an industry party and invite bloggers, DJs, fans and press, and perform the single along with a couple of other songs from your release.
You can also create physical copies of the single to pass around at the party so people have something tangible – this creates value for your music and will motivate people to support your movement.
Perform for a Cause
If at all possible, tie your mixtape to a cause. Create a single on the tape that promotes for a charity that means a lot to you. Let everyone know that by spreading the word about your music, they're helping a cause as well.
Be real – choose a charity that really means something to you and others; don't just pick something random, because fans will be able to sense your passion and sincerity (or lack thereof).
Mixtape Marketing Success
50 Cent's success from mixtape marketing may have been in the early 2000s but don't for a second think that his methods are dated. Just take a look at a recent example – Future topped the charts twice in one year by giving away tapes to his fanbase.
In this incredibly saturated rap landscape where new mixtapes from veterans, up-and-comers and superstars are dropping left, right and centre, it will be very difficult for you to stand out, unless you plan and executive your marketing plan properly.
The above suggestions will no doubt help you build your profile and raise awareness, but you need to remember that your product is the single most important thing in the grand scheme of things.
Nothing else matters unless your music is dope. Put everything you have into your craft and creating the best possible product you can then focus on marketing and promoting properly.