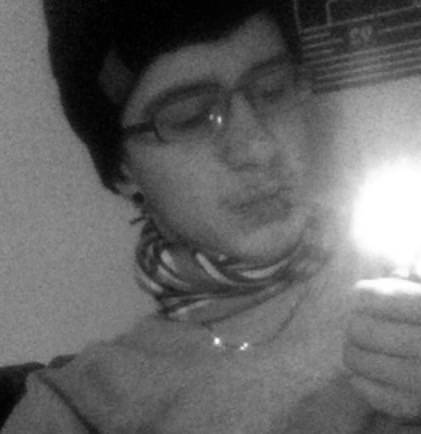 Pittsburgh hip-hop artist and FTG Music Group signee, JT Loco, has dropped his eagerly anticipated debut mixtape, Tha Loco Story. The 21-track tape is made up of original production as well as freestyles over popular rap instrumentals.
You can stream or download the mixtape here.
1) Tell us a little about yourself and your background.
I'm from Pittsburgh, i have been rapping for 2 years now and i have been really big into music since i was a kid. I taught myself how to play guitar, bass, and drums when i was 11.
I started rapping around the time I was expelled from school right before the 2nd semester of my sophomore year and i was really getting dedicated to it because of my love for music and i didn't worry about being different from the game and I let myself out.
2) Who were some of your musical influences coming up?
Wiz Khalifa, Mac Miller, Young Junne, Devin Miles, Hardo, Lil Herb and Lil Bibby, Joey Bada$$, Action Bronson, Top Dawg Ent, Chance the Rapper, A$AP Rocky, Earl Sweatshirt, MF Doom, J Cole, Wu Tang Clan, NWA, A Tribe Called Quest, Nas, Biggie Smalls, Tupac, Outkast.
3) How would you describe yourself as an artist? Has your style changed much over the years?
As an artist I would say i'm a lot more bold now and my style these days is a lot different from when i first started and has made a change for the better. Right now is where it all begins. 2k15.
4) What's your process like for making music? Do you have a set routine or does it vary track by track?
Usually i just stay up all night ripped, smoking cigarettes and drinking mountain dew in the studio practicing tracks and flows a few times before i really go in.
5) Can you run me through the making of your latest project? Where were the studio vibes like?
The studio vibes were very strong. Throughout the making of this mix tape i put whatever was on my mind into the bars, being my own person when i was writing, and everything i said was me being myself.
6) What sort of independent hip-hop promotion and marketing are you doing to differentiate yourself from other artists?
Lots of networking and collaborations. I just wanna get myself out and let everyone know i am a serious artist striving to make it.
7) What are you thoughts on the current state of hip-hop music today?
Hip Hop now is really something else. Some music is outstanding but some music is horrible. If Biggie and Pac were still here i feel like Hip Hop would be different.
8) What music are you listening to these days? Anyone in hip-hop really blowing your mind?
It changes every now and then, but lately i have been on Flatbush Zombies and Childish Gambino's album "Because the Internet". Both of Lil Bibby's Free Crack mixtapes are on replay, Lil Bibby goes raw.
9) If you could work with any artist you wanted, what would be your dream collaboration?
Honestly there's so many dream collaborations for a guy with big dreams, but if i had to choose 1, it would either be J Cole or Mac Miller.
10) What has been the best moment in your music career so far?
The launch of this mixtape Tha Loco Story.
11) So what's next for you?
Whatever is on my lane, definitely some more music to come in 2015 for sure