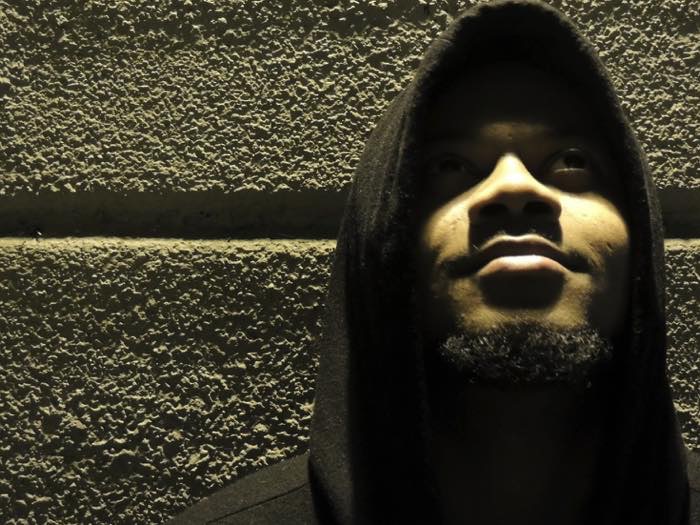 Soul Bars Unlocked is the debut mixtape from King Meek aka The Leviathan, a Philadelphia lyricist who's focused solely on achieving high levels of rhyming and pushing the boundaries of his content.
Check out the 11-track tape here and read his interview with Stop The Breaks below.
1) Tell me a little about yourself and your background.
My backgrounds pretty diverse. Growing up between the burbs and Philly you notice everybody's got their own point of view and how big a role environments have on people.
High school, I'm the kid that got A's but threw parties weekends. Money was always tight but my mom worked hard to get bills paid and feed us. I'd find myself getting caught up in moments, those few hours where everyday stress don't exist.
I've always had a connection with the deep questions in life. used to just lay back and think about life, trying to wrap my head around this deep mystery with Kid Cudi playing in the background. Thats where I wanna put my audience, in a position where my words make them pause and think.
2) Who were some of your musical influences coming up?
Thinking back, Lupe Fiasco really hit me like that cool but smart being yourself and having heart sounded like home. Eminem's never been the most conscious lyricist but he helped set a bar in my mind, same goes for Jay-Z.
The Underachievers' music really had me looking at my own life and music from another perspective. old Ab-Soul, like that deep introspective shit really get my mind running. I been breaking speakers with Meek Mill, Joey Jihad Beanie and Freeway since way back so that Philly sounds always on my mind.
3) What's your process like for making music? Do you have a set routine or does it vary track by track?
It varies, sometimes i'll just think of some lyrics and get halfway through a song before finding a beat. Other times its like the beat let me know what direction to take a track.
4) Can you run me through the making of your latest project? How the idea came about and what the studio vibes were like?
I had been having some heavy thoughts about the human soul, spirituality, God, and my place in this infinitely complex world. I began seeing life as beautiful chaos and wanted to capture that in my music. To try and create something hopeful. Gandhi put it "be the change you seek in the world."
I've yet to actually work in a fully professional studio. I'm looking forward to much better quality on my next project but still thankful for the spot we got. As far as Vibes, It always feels so intense and just right to be recording, doing what I love.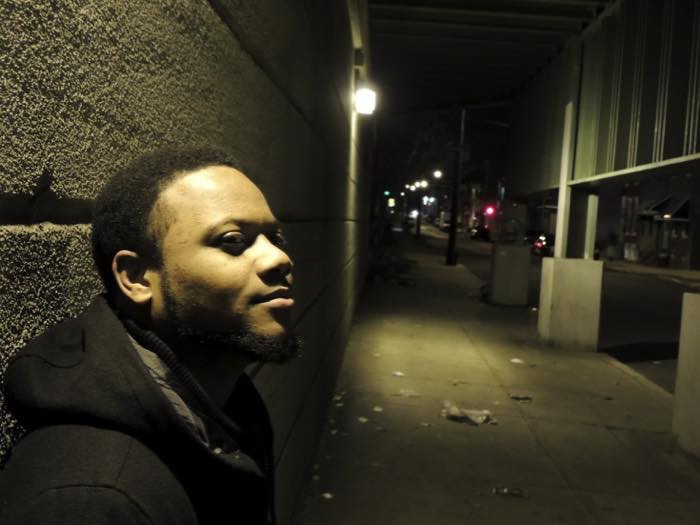 5) What sort of independent hip-hop promotion and marketing are you doing to differentiate yourself from other artists?
I'm hoping the truth and skill help me stand out from others in the music industry. Also building promotional and marketing budgets always help.
6) What's the number tip you would give to someone who's looking to get in the music industry?
Will power is necessary to survive in any industry, it requires searching inside for what drives you and using that strength to overcome any obstacle.
7) How do you feel about hip-hop today and where it's headed?
I feel Hip Hop's facing an opportunity these days, artists have reached highly influential positions in modern society and must individually decide whether to continue spreading cultural ignorance and destructive habits Or become a positive influence on that same culture.
8) What music are you listening to these days? Anyone in hip-hop really blowing your mind?
The Underachievers last album was perfect. Slaughterhouse, Big K.R.I.T., Tech N9ne, Ace Hood, T.I., Logic, Stalley, Tetsuo & Youth finna be fire. I'm all over the place with my music taste but I really just feel artists with a message and bars.
9) So what's next for you? What are your plans for the future?
My next project will be called WinterFruits/ColdTruths I plan it to be an intense mixtape touching on many different aspects of life. I also foresee a few shows in the near future if God wills it.