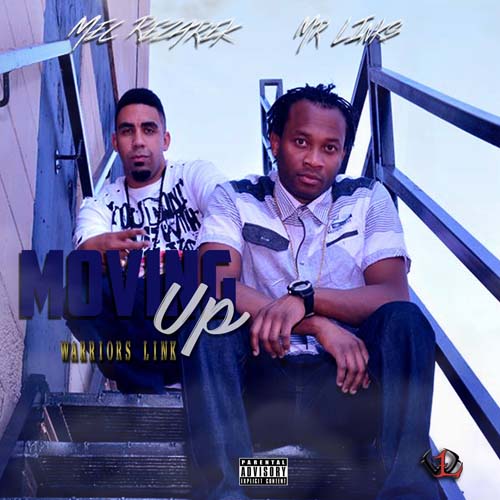 Warriors Link is a very versatile music group that creates a variety of musical compositions from reggae to hip hop music and from dancehall to rap music. Warriors Link music stems from very different but equally vibrant genres of music.
From deep in the hip hop culture, reaching deep in the dancehall culture Mr. Links and Mec Rezarek have mastered the craft of merging dancehall with rap music to create a new genre of Raphall or Dancehallrap music.
Although Mec Rezarek is a hip hop artist and Mr Links is a dancehall artist together Warriors Link is a hybrid burst of new life to the 20th century modern music. Starting off with a bold statement of our single "MOVING UP" you can expect nothing less than original flavour and mind changing concepts, Warriors Link is on the rise.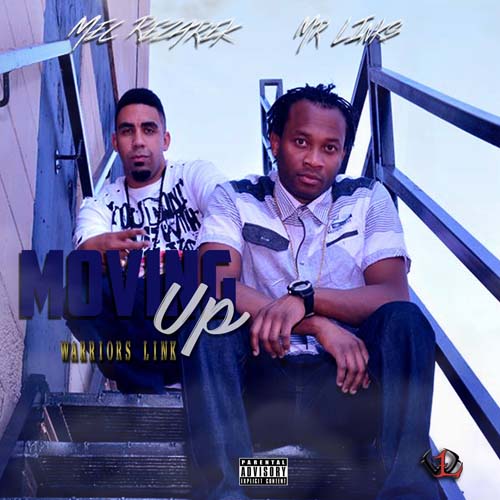 1. Tell us a little about yourself and your background.  
We are both of Caribbean decent of the country Jamaica and Haiti, Ottawa based artists starting off our music career with a Bang!
2. Who were some of your musical influences coming up?
Musical influences from the past varied from Bob Marly to Run DMC, Bounty Killa, Redman & Method Man, Vybz Kartel, LL Cool J and many more.
3. How would you describe yourself as an artist? Has your style changed much over the years?
As artist we are ever adapting finding new ways to craft our music to fit the current times, but never straying from our main focus.
4. What's your process like for making music? Do you have a set routine or does it vary track by track?
When it comes to making music it can be done in so many different ways, from thinking up a concept and putting together rhymes on a beat to making an instrumental illustrate a message to us we make our music in so many different ways.
5. Can you run me through the making of your latest project? Where were the studio vibes like? 
Our last project was our single "Moving Up", we delivered our vocals in one of the higher end studios in Ottawa then took it to a familiar engineer to get mixed. We knew right off the bat that this would be a banger!
6. What sort of independent hip-hop promotion and marketing are you doing to differentiate yourself from other artists?
We are bringing the best of both world combined Dancehall and Hip Hop/Rap music.
7. What are your thoughts on the current state of hip-hop music today?
Hip hop needs a new flavour and that flavour is my partner Mec Rezarek.
8. What music are you listening to these days? Anyone in hip-hop really blowing your mind?
Now that we are Artists ourselves we set to create a new lane, creating music of a different style not like any others. Nevertheless or ears are open to the trending names that are topping charts as we speak.
9. If you could work with any artist you wanted, what would be your dream collaboration?
I would say Drake and Alkaline the two biggest names in Dancehall and Rap music right now and would boost our careers to collaborate with them.
10. What has been the best moment in your music career so far?
We have many great moments to come but as for now to see over 3000 fans jumping and shouting to our music gives us an encouraging sensation that we got what it takes and it is just a matter of time and hard work before we blow up and become viral international music artists.