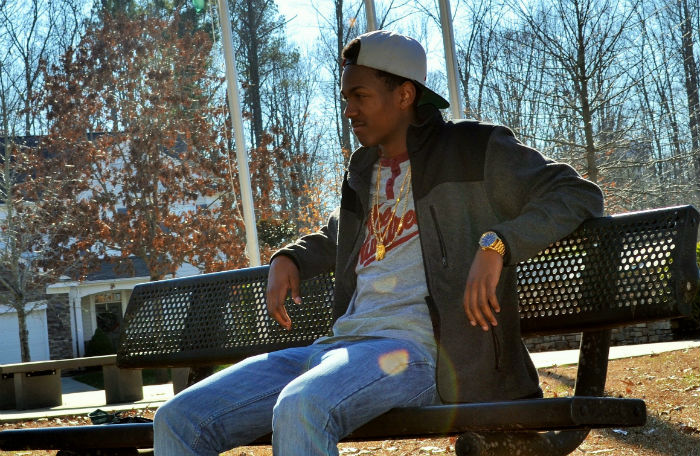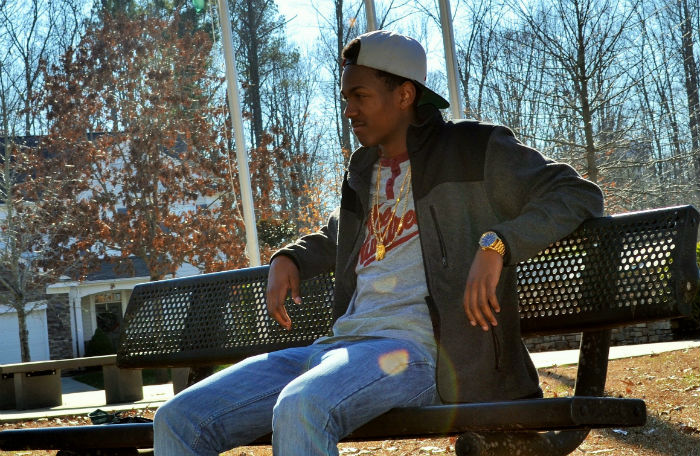 1) Tell me a little about yourself and your background.
My name is Keenan McDiarmid but I go by Kid Diamond, I had several other names but Kid Diamond is what I stuck with. I first got into rapping 3 years ago by watching covers and remixes on YouTube and I thought it would be fun if I tried. So me and my friends bought a mic and started recording music.
Now I'm 18 years old and the same group of friends I rapped with for fun are in a group now called Diamond Music Group which consists of myself, Komodo, Kemper Phelps, Young Nino, Zach Bedell, and Jeremy Smith.
2) Who were some of your musical influences coming up?
I have a lot of musical influences. I always loved music but when I was younger I didn't really listen to hip hop, I was more into alternative and rock music. Around the age of 10 I bought a guitar and that was my first instrument and that's also when I started getting into making my own music. Then around the age of 14 I made the transition to hip hop and I remember I was listening to a lot of Drake, Lil wayne, Eminem, and Kayne West.
3) What's your process like for making music? Do you have a set routine or does it vary track by track?
I don't really have a specific process to make music. Sometimes I'll be on YouTube or Soundcloud and find a nice beat and I'll start writing to it, sometimes I'm making my own beat, and then other times I'll be out somewhere and I'll start writing and then I'll look for a beat. So I guess my music process varies track by track.
4) Can you run me through the making of your latest project? How the idea came about and what the studio vibes were like?
I knew I wanted to do most of the project myself. I made the artwork, produced half of the project and there was only one feature on a bonus song. I didn't want many features because I wanted people to come listen to it because of me and not for other artists that were on it.
The idea of Diamxnd Season came to me because before dropping this I never really put anything out. I only had 2 songs of my own out and I was just listening to other artists so I felt like its my time now to show everybody what I can do so that's why I called it Diamxnd Season.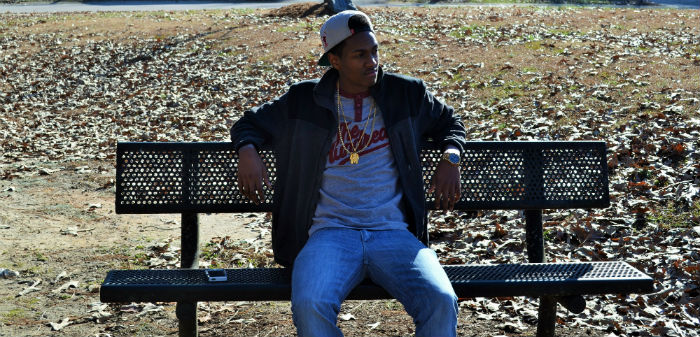 5) As independent artist, what are you doing in terms of promotion and marketing in order to differentiate yourself from others?
I try to promote my music everywhere by putting the links to my music on Twitter, Facebook, Tumblr, and telling everybody I know daily.
6) What's the number tip you would give to someone who's looking to get in the music industry?
My tips are to be patient, For me it's hard but I know that things don't happen overnight, it takes time and always work hard everyday because your bound to get better if you keep at it.
7) How do you feel about hip-hop today and where it's headed?
I like where it's going. There is a lot of new artists that are bringing new things to the table and changing the game up.
8) What music are you listening to these days? Anyone in hip-hop really blowing your mind?
Lately I have been listening to Travi$ Scott, Logic, Casey Veggies, Big Sean, and Drake. All of those artists help me create different sounds and come up with new ideas.