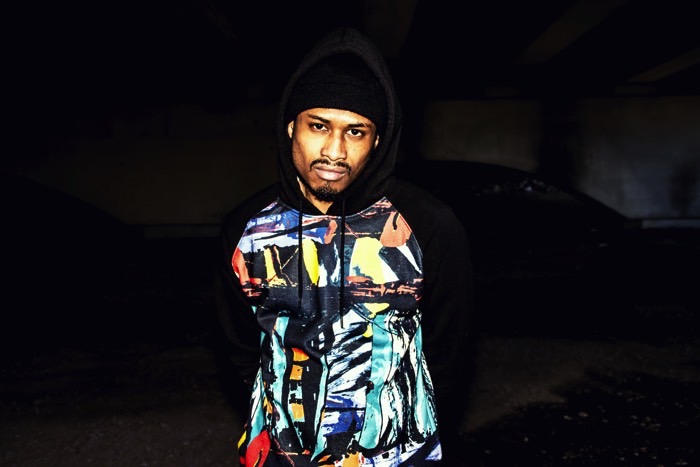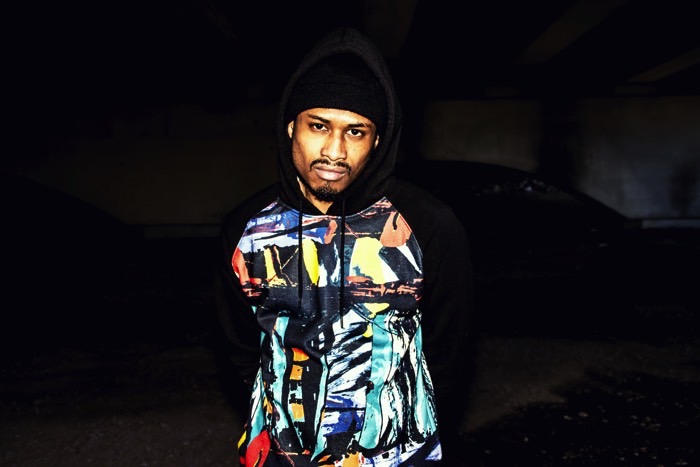 Maximum Work Minimum Wage is King Stunna's latest project; an 11-track tape which showcases the artist's wide ranging talents and musical influences. You can stream and download the project here.
1) Tell me a little about yourself and your background.
I was born in Kingston Jamaica. Me and my mother moved to the United States when i was 2. I first lived in Nashville, TN and moved a few times growing up to Bay St. Louis Mississippi and Shreveport Louisiana so I'm heavily influenced by the south.
By 13 I moved down to Sanford Florida. I never even thought about rapping until some friends asked me to try freestyling. I was playing around when I did it but I was surprisingly good and even better than a lot of kids who took it seriously. At that point I started taking it seriously and honing my talent.
It came a point when I wanted my own songs to my own beats so I started making beats at 17. I had friends using Fruity Loops they put me on game. From there I just kept working hard and improving my skills using different music programs and experimenting with many styles of music and now here I am.
2) Who were some of your musical influences coming up?
Growing up I listened to all kinds of music. the main music that was played in the house was reggae dancehall and old school R&B/Funk/soul music (earth wind and fire commodores James Brown, Rick James etc.) I liked rock and pop songs if they sounded good as well. Rap didn't start becoming my favorite genre until the South Really Starting Taking Prominence in the Game.
Starting With Master P and Then Cash Money I really started paying attention. More and more artists were coming out with heavier productions and a lot of that southern style rap and by the time I was actually rapping myself I was hooked. I use all my influences from Reggae, dancehall, funk/soul, Rap, rock, and pop music to mould my sound.
3) What's your process like for making music? Do you have a set routine or does it vary track by track?
I usually listen to the beat first. Sometimes I write sometimes I freestyle or sometimes freestyle until I hit the style I like the I write. Sometimes I make up a song off top and record on the phone then go back later and build a beat around it. It all depends but usually I get my feeling off the beat and go from there.
4) Can you run me through the making of your latest project? How the idea came about and what the studio vibes were like?
For my latest project I just made the songs. I made songs for about 4 months and picked a balance. I made sure I had some bangers and some that were different. I didn't pick all my favorite because I wanted to save them for the next mixtape. I wanted to build up a little following first and really start to flex the muscle.
I came with the name maximum work minimum wage because I feel thats what I do with the music. I put In a lot of work and don't get any money from it yet. Also people can relate to It because a lot of people in the world is living off a form of minimum wage. They might not be putting In that maximum work though lol.
5) What sort of independent hip-hop promotion and marketing are you doing to differentiate yourself from other artists?
As far as promotion I'm going to go to different colleges to get radio play and network with the DJs. Im going to different radio stations in different cities ( Nashville, Memphis, ATL, Orlando, Miami, etc.) with my single and hit the streets (barber shops, downtown, gas stations) and hand out CDs, fliers, and business cards with links to download my music.
Also using online promotions such as yourself and promoting myself by leaving links to my mixtape in forums and comments on different topics.
6) What's the number tip you would give to someone who's looking to get in the music industry?
I would suggest coming with music and an image that stands out and grabs peoples attention. Take a little bit of whats popular among the masses mix a little bit of u and something brand new and then push.
Make sure you have professional quality music or at least as close to industry standard as possible. Build up a fanbase anyway possible keep making music and promoting and let your talent do the rest.
7) How do you feel about hip-hop today and where it's headed?
I feel 50/50 about where hip hop is headed. I like the fact theres a lot of diversity and a lot of good production. I feel lyrics don't hold weight in the mainstream anymore because people with lyrics don't have the hit songs.
Nowadays its all about whats catchy because everybody is rapping and it hards to determine whose the best rapper but people will always flock to a new catchy sound so if you can deliver good lyrics with something real catchy you can get the best of both worlds. Theres plenty artists out that are not main stream but are still really successful with a good fanbase and people can follow them if there into deeper artists.
People are doing a lot of experimenting with hip hop and mixing it with other genres. I like that there has been a lot of new styles and new sounds and good productions whether or not the artists are the best.
8) What music are you listening to these days? Anyone in hip-hop really blowing your mind?
Theres no1 that is mind blowing but I respect all artists. Im into what sounds good and theres a lot of artist making good sounding music. Im not into who is the best and what not because I respect the person and the hustle.
I like a lot of different artists if they have a good sounding song from Trinidad James "All Gold Everything" to Jay-Z "Holy Grail." I don't like every artists songs but if they have a catchy song and rode the beat I'm all ears even if its simple and plain.