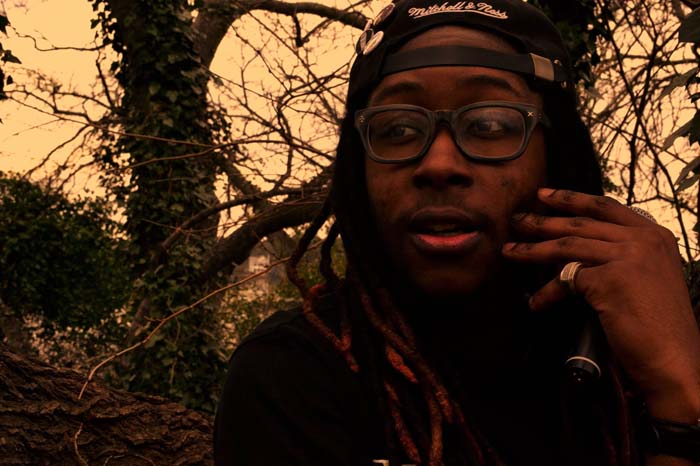 Artist Background: My name is Shaye Splash. I'm a 23 year old artist from Virginia. I was born in Woodbridge Va but I'm currently living in Norfolk Va. Spent 10 years in Oceanside Ca.
I'm a trendsetter. I wear what I like. People might say I dress different. My slangs different. I'm all about positivity. I was fortunate to not have to grow up in the streets, but a lot of my family did. My stories are aunthentic. I've always had the deepest love for hip hop music.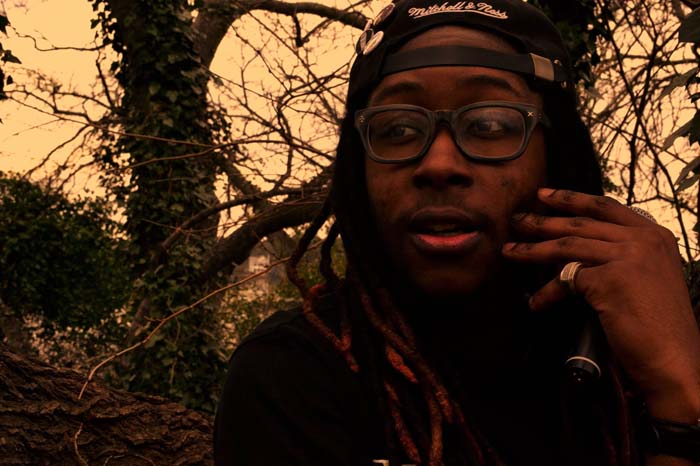 1) Do you remember the moment you wanted to be a hip-hop artist?
I think the first time I really thought about rapping forreal was around 6th grade. That's when I started writing rhymes and stuff. I've always loved rap but around that time, I was listening to Kanye heavy and I just started rhyming.
2) What was it like creating your latest project?
I'm actually working on a project right now haha. It's gonna be crazy. It's called CAKE! Its next level for me. It feels like I'm finally starting to come into my own.
But my last project was dope too. It's called King of the Jungle MMXVI. It was really cool because it had features from my TTU Mafia brothers before we moved away from each other and shit. It's always cool to be able to collaborate in house. This tape I got to do exactly what I wanted so it's been dope.
3) What are you trying to achieve with the project?
I really want this to be the tape that really gets me out there. Like I really want people to hear this project. I want to get out and really start doing shows and push this project to the masses.
I know that's the best way to do it. I want people to see that it's authentic and that I really put myself into the tape. I want it to make people want to turn up.
4) What are your thoughts on staying independent or signing to a major label?
I think there's benefits to both and I wouldnt rule out either. I think it's dope now that we can create dope and very quality music from houses and local studios so you don't need a big label for that. I also think that it's dope that you can learn so much about engineering and stuff online.
I do however think it's dope to have a label that can put that promo money behind you and send those emails that you know are getting opened by big names. They're fickle though. You gotta be careful.
5) How do you feel about the independent hip-hop industry right now?
I think the independent hip-hop game is crazy right now! A lot of people getting money without a deal. A lot of opportunity! People getting out and doing shows at all kind of venues. Distribution deals have opened up a lot of opportunities that you wouldn't dream of a couple years ago.
6) As an independent hip-hop artist grinding it out, what sort of promotion and marketing are you doing to stand out from the rest?
I'm on Facebook a lot. Instagram, Twitter, and Snapchat too. So when people reach out they will more than likely get a response from me. I'm tryna to start a YouTube series and really make myself accessible to people trying to see what I'm about.
Also getting a website and an email list and stuff together so people can stay up to date on everything I have going on.
7) How do you currently make money as an independent artist?
Right now I'm pretty much making money from features and also ghostwriting. So if you hear a crazy verse it may be me.
8) How do you feel about hip-hop today?
I think hip hop is in a good place right now. People say it had a little down time but I think with streaming counting towards sales and stuff now and people just getting out and touring a lot.
A lot of people are getting money and the fans get to see artist they fuck with. I also like how fans are starting to fuck with more artists and not like be clickish and only fuck with who the media says is cool.
9) What artists in the game today do you look at for inspiration?
I look to people who grinded out on the mixtape circuit and came up that way. I love mixtapes. I think they're so much rawer and realer than Albums. Nothing against Albums though.
So I look at people like Lil Wayne, Wiz, Meek. Definitely Thug. They all had runs where they was puttin out the hottest shit and had a verse on at least two of the hottest tracks out. I also look at people like Ye and Kendrick. Big Sean and A$AP Rocky. I fuck with they're style.
I consider them the last of the Major label rap stars. They're doing Stadium tours and Fashion shows. Its pretty cool. I'm inspired by people my age and younger. Kodak and 21 are dope as hell to me. Their shit is real and you can feel it. I fuck with Yachty and his melodies and shit. I think Uzi is insane. I fuck wit Uzi hard.
10) Who are your top 5 rappers dead or alive?
Oh man. That's a tough question. I know no matter what I say people are gonna think I'm crazy but it's my list. So fuck it.
5. I would say Uzi. He's put out 3 real quality projects. I think his delivery is dope and his style is crazy.
4. I would say Wiz. Wiz Khalifa getting up to OG status now. He's been grinding for a minute and I'm glad he's getting his shine now. He took Snoops laid back flow and ran with it. Fuck with Wiz hard.
3. I'm goin Young Thug at 3. He could be further up this list in the future but I gotta keep it real now haha. I think Thug is a dope ass nigga. He don't give a fuck about the media backlash and the internet thugs. He do what he want and he gets money. And honestly he spits some of the dopest shit. Melodies unmatched. Fuck with Thug.
2. I gotta go with Meek Mill at number 2. People probably think i'm nuts but Meek spit that real. Energy for days. He came from nothin and he win every day. Meek a legend to me. A real inspiration. He ride with his day ones every day and it speaks volumes. Not to mention his chick. Nuff said.
1. At number one. Based off of body of work I would say Wayne. Without Wayne idk if a lot of us new rappers would be here. He held the crown pretty much through my whole middle school to about end of high school years. I still think he's good for some dope verses more so than not. Wayne could be the G.O.A.T.