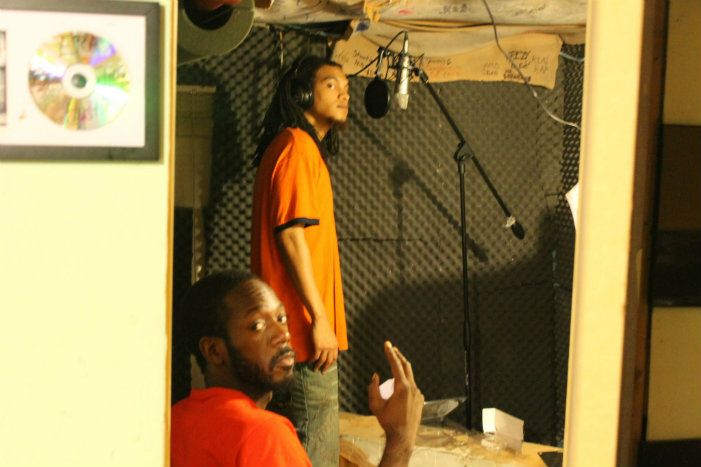 1) Tell us a little about yourself and your background.
I'm just a regular guy. I watch sports and play video games and out here trying to survive like everyone else. But I happen to have a unique talent, creatively, when it comes to music. I'm looking to be a breath of fresh air in the current hip hop climate.
2) Who were some of your musical influences coming up?
Wow there was so many, and not just in hip hop. I was a huge Michael Jackson fan. I grew up in that golden 90's era so like Snoop, A Tribe Called Quest, Wu Tang Clan were some of my earliest influences as far as when I first started rapping. Jay-Z later inspired me with his consistency.
Not just putting out music all the time, but quality music with hot beats and bars to match. So I always felt like that's how I want to be, constantly putting out quality music.
3) How would you describe yourself as an artist? Has your style changed much over the years?
I guess if I had to describe myself as an artist, I would say my music definitely has purpose behind it. But I don't take everything so seriously all the time. Think Lupe Fiasco meets Currensy.
4) What's your process like for making music? Do you have a set routine or does it vary track by track?
My process for making music is totally organic. Sometimes I have an idea for a track, and I create a whole beat around that concept. Then once the beat is done I will write to it. Other times I'll just make a beat, or be flipping through a couple beats and one in particular speaks to me. I break out the pen & pad and get to work.
5) Can you run me through the making of your latest project? Where were the studio vibes like?
This project feels like a long time coming for me. I was signed to an independent label when I first started to record this. It was over 3 years ago.
I didn't like the direction they saw for me as far as the music they wanted and the image they wanted. They agreed to let me out the contract and now I'm just happy to finally get this out for the world to hear.
6) What sort of independent hip-hop promotion and marketing are you doing to differentiate yourself from other artists?
Just grassroots really, and utilizing connections I've made networking over the years. I got this motto "you gotta network to increase your net worth."
7) What are you thoughts on the current state of hip-hop music today?
I think hip hop is in a good place right now. You're seeing more and more artists just being themselves, instead of playing up to some fake persona or gimmick. Don't get me wrong, there's still a lot of bulshit. But I think you're starting to get more quality music.
8) What music are you listening to these days? Anyone in hip-hop really blowing your mind?
I'm a big fan of Lupe, Slaughterhouse, Kendrick, J Cole, Ludacris, just to name a few. I'm really digging this David Banner "Before the Box" and Currensy "The Carlton Heist" right now.
9) If you could work with any artist you wanted, what would be your dream collaboration?
That's a tough one cause there are so many. But I guess I'd say Jay-Z.
10) What has been the best moment in your music career so far?
I can't even say because the best moments are yet to come.
11) So what's next for you?
Just keep grinding, promoting this Milk Money project. I'm dropping another project this summer "I Am Hip Hop" so look out for that. 2016 is gonna be a big year for me. Remember I said that.