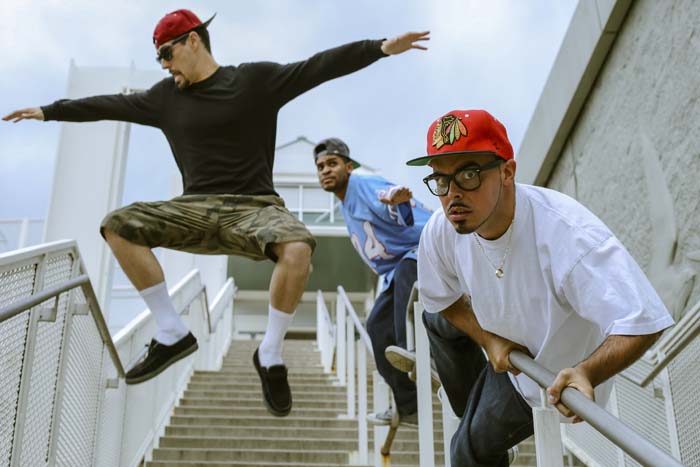 Denver's hip-hop collective, The Famm have been dominating the Denver scene since 2008. The group has been involved in some of Denver's biggest local shows that featured national acts such as: 2 Chainz, Jurassic 5, Sage the Gemini, Problem, Rittz, Twista and RA the Rugged Man and more.
The Famm consists of Johnny Chill and Trav, both MC's who hail from different parts of the country. Chill is from Tucson and Trav represents Long Beach, California. Together they're as diverse and fun loving as their music. Famm member, Trav is a fanatic freestyler while Johnny crafts the rhymes. D'Angelo is part of The Famm's extended posse and joins them on stage to round out the crew.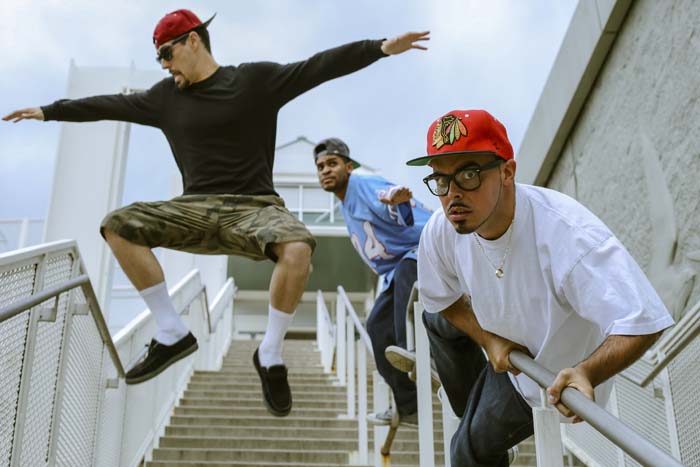 1) Talk to me about the making of your latest project. What was the inspiration behind it?
Our upcoming mixtape The City was put together as an ode to Denver. We wanted to feature some of the best artists from our city on each track and we made it happen.
2) With the music industry tanking and record sales falling, how do you envision yourself earning a living as an independent hip-hop artist?
We anticipate that we will be able to grow organically based on our live show. We have an insane amount of energy in our show and have already began using that as a means to sell merchandise and generate revenue. Also, finding ways to creatively market ourselves. Something new and innovative will always catch eyes.
3) From a business point of view, which artists in the game do you think are really pushing the boundaries and changing it up?
Kanye. That man is constantly keeping himself in the conversation through controversy and innovative marketing. The Yeezy Season 3/Life of Pablo listening party was genius!
4) What business lessons have you learnt from the music industry so far?
Trust no one based off their word. Everyone is trying to sell you something. We are all just expendable fuckin numbers to someone.
5) What do you love about hip-hop music?
Everything. There is something for everyone. It's the universal trend setter.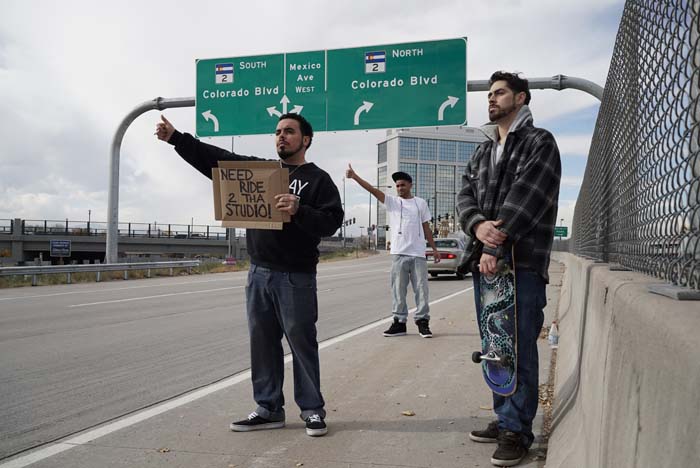 6) What still surprises you about hip-hop?
The fact that it is continuously evolving! It never sits still and never stays in one location. Hip-hop is always changing.
7) If you had the power to change one thing about the hip-hop industry to help independent artists – what would it be?
We'd create a genuine, artist focused avenue for individuals to build their careers in a logical manner. A network of promoters, PR firms, media outlets that we could streamline artist development through.
8) Who do you think are top 3 rappers doing it at the moment?
Kendrick, Drake and J Cole. They are consistently reinventing themselves and make very honest music.
9) So what are your plans for the future?
Well, after we release our mixtape The City, we will be releasing an EP Forever About Making Music. So lots of promo work to do and we plan on hitting the road to do a series of shows outside of the state of Colorado!