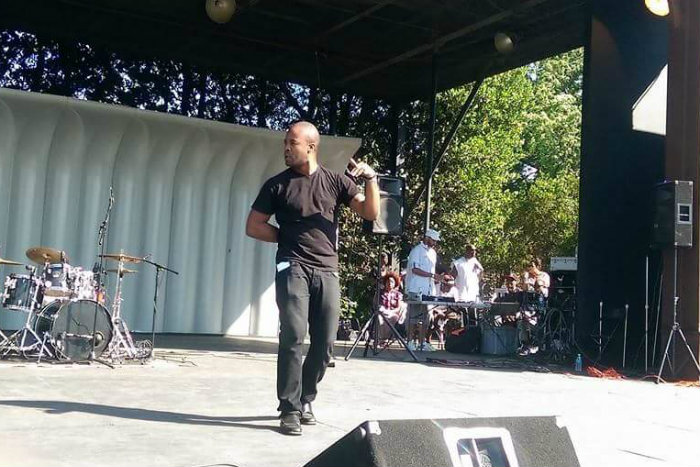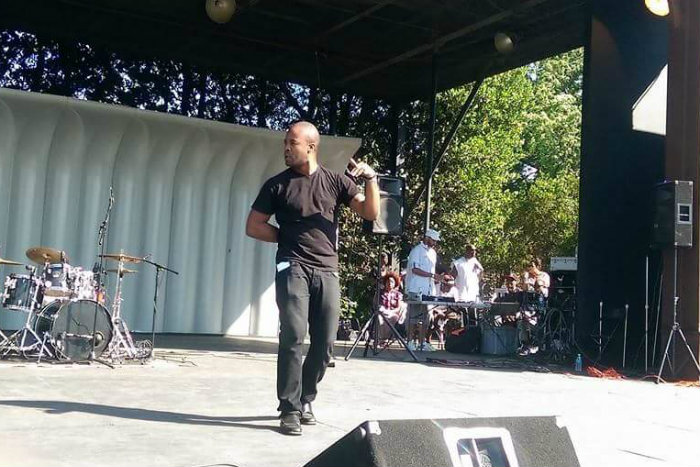 1) Tell us a little about yourself and your background.
I'm originally from Virginia. Lived up and down the east coast the majority of my life. I was raised in a single parent home. My mother taught dance of all kinds when I was younger and owned her own school for 20 plus years.
My father is from Detroit, so music was always around. As I grew up I was pretty much to myself, I did have close friends as I grew up but for the most part my life has been called to create music at a continuous rate, therefore I was mostly creating alone.
2) Who were some of your musical influences coming up?
My musical influences definitely vary across a few genres. 2pac, Bone Thugs n Harmony, E-40, Michael Jackson, Alexander O'Neal, Sade, Anita Baker, Snoop, Jay-Z, Hammer, Eazy-E, Paul Hardcastle, Kenny G, DJ Quik etc. I always had a selection of various artists.
https://soundcloud.com/revolution-486852465/wilderness
3) How would you describe yourself as an artist? Has your style changed much over the years?
To be honest people hit me all the time and say, "Aye Rev I like your style cause it not corny or watered down, it go" I'm wide ranged and versatile. I can rap fast, I can rap slow, I can sing my own hooks, write my own lyrics, mix and master and record my own material. Completely self sufficient. And its Quality music.
4) What's your process like for making music? Do you have a set routine or does it vary track by track?
My creative process is the same each time. Find the beat. Purchase the beat. Play the beat. Write to or just record to the beat. Mix and Master the track. Press the track.
https://soundcloud.com/revolution-486852465/judgement
5) Can you run me through the making of your latest project – War Cries & Repentance? Where were the studio vibes like?
My latest project "War Cries & Repentance" was definitely a step out for me. I never thought I would do a project that consisted of NO RAP and NO WRITING.
Totally new for me in terms of approach. However I never needed a pen or pencil the whole time. I pretty pleased with this latest body of work. The vibes in the studio were heavy at the time. My music reflects my walk with the LORD. Sometimes I'm up sometimes not so up.
6) What sort of independent hip-hop promotion and marketing are you doing to differentiate yourself from other artists?
Nothing too out of the ordinary. Make the music then finance the music. Promotion defers within this game, make sure you choose the right ones. I've had run ins both positive and negative when it comes to promotion.
Some out here just leech of peoples desire to want to share their music, so they steal money, set up fake promo teams and phone numbers etc etc.. Then you have some that are authentic and wanna really push your material. Its all about finding the right promo team and packages.
https://soundcloud.com/revolution-486852465/joy
7) What are you thoughts on the current state of hip-hop music today?
Personally I think mainstream today hip-hop displays some incredible talents, however the power of the music is being harnessed to destroy the same cultures that birthed it. I would even go as far to say as hmmmmm maybe not but its clear, the ones who produced the culture don't control its growth.
Therefore its left to judge by everybody and once you ice the cake with money, how dare you say anything about where the game is headed. All I know is the ones whom spoke about this hip-hop music being taken from the creators of it and being used to destroy, are all dead.
8) What music are you listening to these days? Anyone in hip-hop really blowing your mind?
No one really right now in Hip-Hop has taken me for a ride…Now understand that I also grew up with the greatest rappers to do it, in their prime, so I'm not knocking any new artist, it just takes a lot to sway my opinion.
https://soundcloud.com/revolution-486852465/power
9) If you could work with any artist you wanted, what would be your dream collaboration?
I don't think I have a dream collab. It would be a blessing to make an impression within the industry to where someone would want to collab. They'd be hard pressed to keep up though.
10) What has been the best moment in your music career so far?
The best moment in my music career was when It dawned on me as to which path I would take with it. Ever since I haven't waivered in my gifts.
11) So what's next for you?
Working on a new project as we speak. This project will be special. Stay tuned.