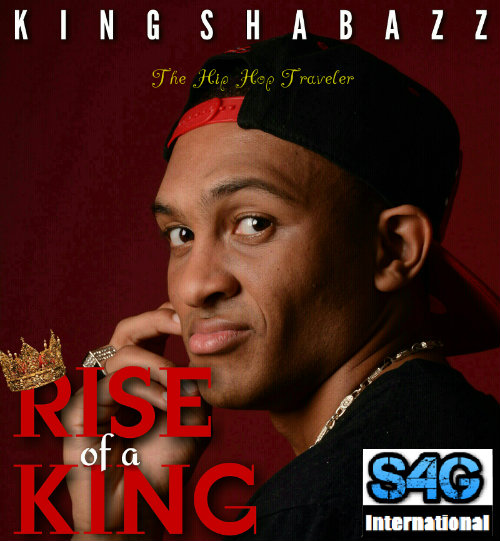 KING SHABAZZ hails from Laurens, SC, and has been called "The Hip-Hop Traveler" due to his ability to travel and perform in various locations around the world.
At the age of 12 he penned his first song and has previously performed under the "Soull Tha Phenom" alias as well as his real name, Rassoull Shabazz. KING SHABAZZ is an american rapper, singer, dancer, artist, fitness model and world traveler.
From the age of 5, Shabazz loved to sing and dance and would often emulate such artists as Michael Jackson, Usher, 50 cent, Ice Cube, Kid n Play and MC Hammer.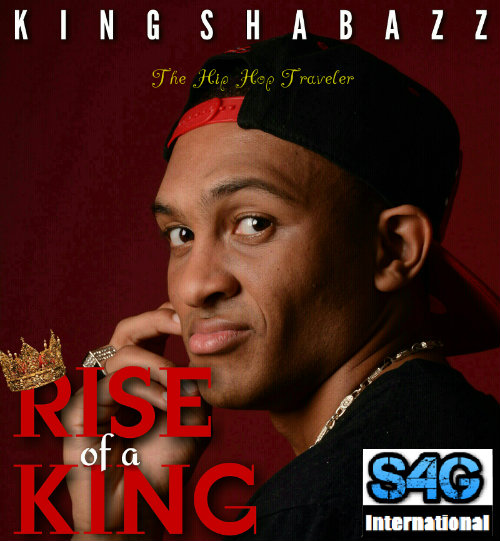 1) Tell us a little about yourself and your background.
My birth name is Rassoull Shabazz which is pronounced (Rah – Sool Shah-Boz). I'm originally from Laurens, South Carolina, but I currently reside in the United Kingdom for work.
Most people know me as King Shabazz "The Hip Hop Traveler" since I travel and perform shows around the world frequently. Currently I'm an unsigned artist who sings, raps, dances, and illustrates among other things.
2) Who were some of your musical influences coming up?
My Biggest musical influences growing up were Michael Jackson, MC Hammer, Usher, 50 Cent, and Ice Cube. However, I've drawn major influences from Lloyd, Nelly, Omarion, Chris Brown, Ja Rule, Ginuwine, Will Smith, and many others.
3) How would you describe yourself as an artist? Has your style changed much over the years?
Oh yea, my style has changed drastically over the years. With upgrades in production quality and me really learning about who I am as an artist, my songwriting and vocal abilities have changed drastically since I began back in 2005.
As an artist, I'd describe myself as a dynamic showman who's well balanced in multiple areas, but one who really emphasizes live performances.
4) What's your process like for making music? Do you have a set routine or does it vary track by track?
At this point it varies from track to track. I've had instances when I'm at work siting at my desk and verses flow and I write them down.
A lot of times those verses won't be paired up with an instrumental and made into a song until many weeks down the road. Adjacently, at other times, I'll be listening to a song or documentary and I'll find a beat, freestyle to it, and then go back over to fine-tune the lyrics.
My mind really floats around so it varies based on my inspirations.
5) Can you run me through the making of your latest project? Where were the studio vibes like?
So my latest project the "Rise of a King (Deluxe Mixtape)" was pretty much a weird rollercoaster. It was written and recorded from 2013-2015 in various hotel rooms, dorm rooms, and my house.
A lot of the tracks were written on my travels through Japan, Scotland, England, and many other places. As far as the vibes go, whenever I record there's lots of positivity in the air and inspiration to draw from to the point that I lose track of time.
Honestly when I record I get a kind of high from making great music.
6) What sort of independent hip-hop promotion and marketing are you doing to differentiate yourself from other artists?
Well on the promotion side to differentiate myself from others I'm utilizing email marketing since I have an ever growing subscriber list, YouTube videos, and separate Instagram since I'm also an aspiring fitness model.
It's really cool when you can make a fitness video using an app and the app includes your personal songs without you having to upload them.
7) What are your thoughts on the current state of hip-hop music today?
The current state of hip hop is very diverse at the moment. Some hate it, some love it. In all honesty, hip hop has never really embraced me and my style, but I continue to force myself into it.
Most people are into the trap, drill, and the mumble rapping that's going on, but that's not me. However, it's good to see that mainstream artist are now trying to give their opinions on problems that we have in American society and actually speaking to invoke change.
Hip hop as a whole has a very narrow focus as there's an influx of artist all making the same type of music and not enough artist making music that spreads positivity and causes change.
8) What music are you listening to these days? Anyone in hip-hop really blowing your mind?
Well I'm a little biased, but I jam out to Drake, Jamie Foxx, Lil Wayne, Usher, and 50 cent pretty heavy. I still think that 50 Cents one of the best in the game especially with the "I'm The Man" and "No Romeo No Juliet" tracks.
However, I do have made respect for other artists like Chance the Rapper, Tinashe, ThatBoi Dot, Liam, Kenobi, Snow tha Product, and many others.
9) If you could work with any artist you wanted, what would be your dream collaboration?
I'd say 50 Cent or Usher hands down. It would depend on whether or not they wanted me to Rap or sing with them on the song though.
10) What has been the best moment in your music career so far?
I'd say the best moment so far was filming my latest video "Do This Dance". This was the first video in which I choreographed and co-directed with my videographer.
It was extremely fun and it emphasized a lot of my performance abilities.
11) So what's next for you?
I'd say the biggest thing that's next for me is building meaningful relationships within the music industry and with my fans which could help propel my career.
If I can meet the right people at the right time it would definitely help me in having a positive impact on the lives of others and moving forward in the world of entertainment. It's all about the amount of influence that you have on other people.