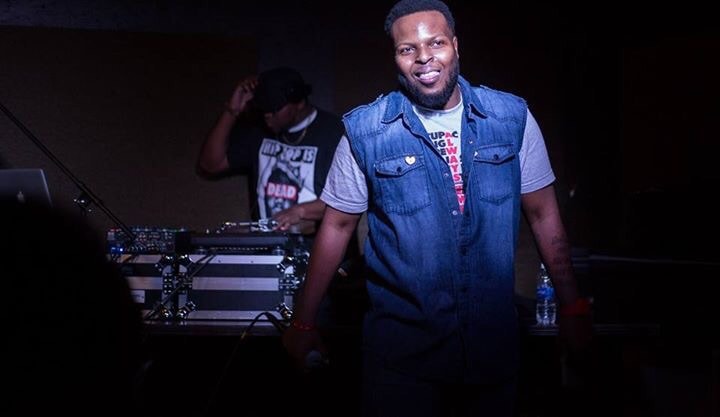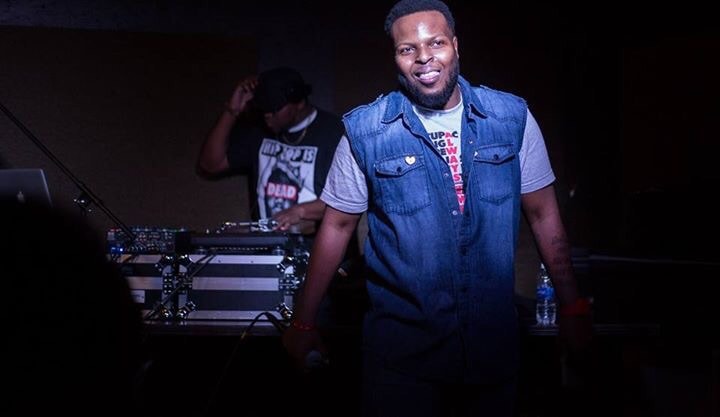 1) Do you remember the moment you wanted to be a hip-hop artist?
Honestly, my family is Hip Hop! From my dad and his gang days, I remember being young and having battle sessions with my cousins & uncles.
My parents got me started on music, in general. My mother would listen to everything and my father would always play Miles Davis, which had me from anywhere from gospel roots to jazz instrumentals. Lol. Plus, no lie, my mama could rap Geto Boys' lyrics better than me lol.
2) What was it like creating your latest project?
My latest project is called "Black Is" and the process of creating it was beautiful, humbling, and emotionally draining. From the emotion and truth behind each song, to the balance and common ground on issues that people say they want to talk about but they don't really want to discuss.
I can tell you that it left me feeling under appreciated. I truly believe I have the best Hip Hop project you can give. Its shown how much, we as people, value "status" more than we value art & openness. On my last project Black Is
I expressed my personal experiences as an African American male and if you had any major artist do the same exact thing, people would say "This is the greatest project ever." don't get me wrong, I love my project and I'm proud to put my heart out, but in my Future voice, "I'm just being honest." I feel like people slept on me and the project but I believe you if plant seeds and water them they will grow at the right time.
3) What are you trying to achieve with the project?
I wanted to tell my story growing up and my struggle and pain.. Bring awareness and give balance. With this project I was able to bring that awareness on community and racial issues, but at the same time I was album to find some common ground and achieve balance. I want people to know that not every police officer is evil & crooked.
Just because I say "Black Lives Matter" does not mean I care less about none black lives. We all matter and we all were created in God's image. I just feel like there's so much hate going on because we have an "identity crisis."
4) What are your thoughts on staying independent or signing to a major label?
I'm always about taking care of my son, first, so if the money is right and it does not compromise my faith and my integrity with the Hip Hop culture I'm down for a label.
I'll say it like this, as a local and independent artist I'm allowed to do anything, but not everyone and everything is helpful. Even though I'm allowed to do anything or work with anyone, I won't allow anything to gain control over my life.
One thing about Oklahoma, they have some of the best independent artists in the world.
5) How do you feel about the independent hip-hop industry right now?
I feel like right now it's a good time for Indie artists, and the term "independent" is kind of over used to me. The real "independent artists" still have that local vibe, but a global hustle and mindset. I feel local/ independent artist have more say and power in the music industry than labels, depending on your deal.
6) As an independent hip-hop artist grinding it out, what sort of promotion and marketing are you doing to stand out from the rest?
I would say soundcloud, Facebook, and my website: www.iamDES.net. I'm all about energy and connecting. I believe in building a connection with people, that's my brand. I do use Facebook, IG, soundcloud, etc. for promotion and it helps me connect to alot of people who listen to my music, especially people in the UK.
I'm starting to get some love from there, but face-to-face, texting, and talking to bloggers, that works best for me this year. Most people use Facebook and IG to boast themselves, I used to get caught up in that, but that's fake. I try not to do that. Just keep it real and organic!
I want to be a real artist and connect with real people to get real results, and soundcloud has allowed me to do that. I'll spend all day on there messaging people and connecting. Plus being a member of the Zulu Nation helps you connect with other Z's in different areas.
7) How do you think you've grown as an artist?
I'm comfortable in my skin and I trust the process whether creative, financially, performing, etc… Most importantly, I've stop wasting time with pointless business opportunities. Make more moves and less announcements is the key..
8) How do you feel about hip-hop today?
I feel Hip hop is evolving constantly. Some of it is for the better and some "not so much," but I pray that we don't forget our history and the ones who paved the way. I think it's just a great time to be local and independent and just grind.
9) What artists in the game today do you look at for inspiration?
Artists who inspire me today are mostly local here in Tulsa. I have mad respect for this artist name Ron Ron he's a dope emcee, umm Steph Simon is the definition of a Hip Hop Artist just humble cat he released this project called Vision Of Tisdale it's literally a map of Tulsa check that out also, it's a emcee name Chaz Hofler.
Hands Down he is the best Christian Hip Hop Emcee out Period. Doc Freeman and Written Quincey who has to be most consistent in Tulsa with Cypher 120, Written is the heart of Tulsa and people don't give him as much credit as he deserves.
But these are local people who I watch and respect. They make me want to grind harder, plus its two young kids in Tulsa name St.Domonick and Hakeem they got that juice!!! I love their hustle. I guarantee you'll be hearing about them real soon. All these cats inspire me
10) Who are your top 5 rappers dead or alive?
Afrika Bambatta is the reason I'm a member of the Universal Zulu Nation. Much love to my Ahki's Oklahoma Zulu's, but I would add Nas, Common,Nipsey Hussle, Rakim.
Honorable mention: Jay Z, LL Cool J, and Andre 3000