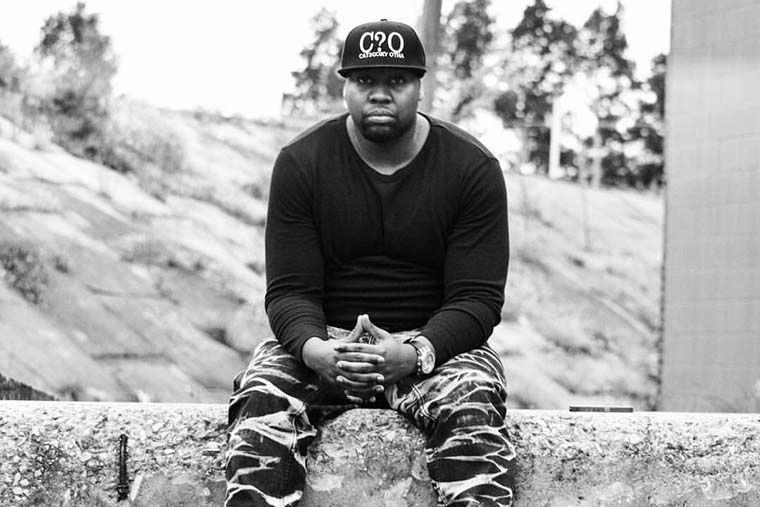 Artist Bio: Classic, born Joel Monte' Meeks in Muskegon MI on April 29th 1982. Grew up a product of a military family spending his childhood in Berlin Germany and numerous states in the United States.
Classic got his name from his love of classical music from the renaissance period, he has a oldschool style flow with the ability to switch up his style while still maintaining the substance that more traditional hip-hop listeners enjoy.
He first wanted to rap after his mother got him into LL Cool J in the 80's, later Tribe Called Quest, Dela Soul, Tupac, Notorious BIG, Snoop, Ice Cube, and Jay Z. Aside from his rhyming skills and undeniable talent, Classic has gone under the radar when it comes to notoriety but not work ethic nor consistency. His catalog is extensive and refreshing.
1) Talk to me about the making of your latest project. What was the inspiration behind it?
A lot of things have taken place to blacks in this country. When I was growing up the music had reflected the struggle. That was always apart of hip hop no matter what part of the country or world you lived in.
It was cool to dance and have fun but listening to today's music as a listener it's not parallel with the struggles of many communities across the country that have witnessed any injustice any racial hate etc. I wanted to send a conscious message through out this entire project "The Black Side" from the cover to the material content it contains. Open your third eye.
2) With the music industry tanking and record sales falling, how do you currently make money as an independent hip-hop artist?
I work for a living, ghost write tracks for artist, sale entire songs to help artist out because I'm a writer that's what I do naturally.
3) From a business point of view, which artists in the game do you think are really pushing the boundaries and changing it up?
The artist that are using their platform and taking it to the next level. Right now I know some people may be tired of hearing this name but it's the perfect reference point when discussing the business artist like Cardi B of course.
4) What business lessons have you learnt from the music industry so far?
Be independent! Know your worth! Making the proper investments to expand your brand rather it's paying for effective promotional services and learning from your peers. Stay consistent and relevant.
5) What do you love about hip-hop music?
I love the message the music and the style. You can tell when you hear real hip hop. It's authentic and it should never be too trendy it should always be authentic. That sound gave it its identity.
6) What still surprises you about hip-hop?
I'm not surprised by the gimmicks and weird things and artist associated with it these days. I'm more so surprised when listeners hype up good artist and good projects.
7) If you had the power to change one thing about the hip-hop industry to help independent artists – what would it be?
Restoring the art in artist. I'm not talking about splashing paint all over an empty canvas and calling it art or throwing a million plug ins on your voice to appear to be a singer when a real singer has the range and can hit every note. I want it hard to be a good artist because that's what separates the strong from the weak.
8) Who do you think are top 3 rappers doing it at the moment?
Kendrick Lamar is the top artist, Drake is by far the biggest and J Cole to me has to mentioned in with the current top 3 no particular order.
9) So what are your plans for the future?
To release this Black Side project. The "Beat Bullies" single featuring Skyzoo w/ Murakulous. Then focus on my "Lake Michigan album" that the "Beat Bullies" single is going on. I will be going overseas to tour and promote my brand and will focus my energy on the overseas market for my type of style.