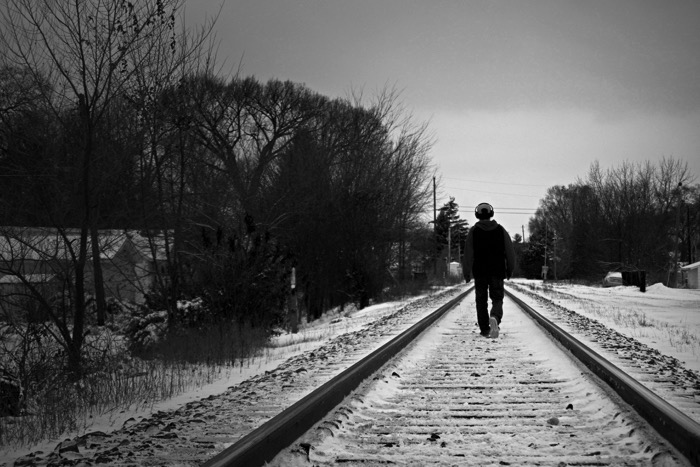 1) Do you remember the moment you wanted to be a hip-hop artist?
I don't remember the very exact moment. But I know it was over 2 years ago when I decided to fully commit to becoming a hip hop artist. There came a point where I realized if I didn't go all out for it then I'd regret it for the rest of my life, so I knew it was time.
2) What was it like creating your latest project?
The title really says it all for the most part. After my first project I just became anxious to release more music so I knew this wasn't going to have as many songs, but I wanted to make it happen ASAP. It was crazy how it all came together.
I had a good idea of which songs were going to be on the project. But I got the opportunity to feature Hi-Rez on my song and I was originally going to do that song by myself which was huge to include him on this project.
3) What are you trying to achieve with the project?
I wanted to make sure people could see the progress I've made from the first tape. Also, I wanted it to show the theme, the whole, "I'm impatient" concept, since I'm in so deep with college, my time is limited to pursue music.
Right now, it's a slow process so I'm impatient. Once I get my degree in Marketing, I'm going to use it to help me in the music industry.
4) What are your thoughts on staying independent or signing to a major label?
I would never sign to a label unless they would let me do my own thing and not change anything about it. I plan on being independent for a while.
5) How do you feel about the independent hip-hop industry right now?
I think it's really started to branch out and that's a good thing. There's a lot of dope independent artists out there right now and we live in an era where all the tools to be successful are right in front of you so I'm excited to see where it goes.
6) As an independent hip-hop artist grinding it out, what sort of promotion and marketing are you doing to stand out from the rest?
You know I've only been at it for a little over two years now, so I'm starting to figure out my marketing and promotion strategy.
Obviously, I'm doing all the basic social media and what not, but funds are limited as I get through college, so I'm doing what I can for now. But S/O to you guys "Stop the Breaks" though. For real, I appreciate it.
7) How do you think you've grown as an artist?
I think I've really grown on a personal level. It took me a while to actually get the guts to commit to this dream, and now that I am committed, it feels right even through the tough times.
But when I first started rapping I was way too concerned about what certain people and even close friends would think, and now I'm just grateful for the people who do respect me along with my music. Since I have those people, nothing else matters to me.
8) How do you feel about hip-hop today?
There's just as much real hip hop out there as there is bullshit, you just got to look. I really think anyone who listens to hip hop has the opportunity to support what's real and keep that alive. I know I try to.
9) What artists in the game today do you look at for inspiration?
This is going to feel like I'm missing a lot of people, oh well. Of course Eminem but other than that in no particular order I'd say Chris Webby, Kendrick Lamar, G-Eazy, Logic, MGK, Yelawolf, Hi-Rez, Jarren Benton, Dizzy Wright, Hopsin, and Tech N9ne.
10) Who are your top 5 rappers dead or alive?
Em, Big, and Pac for sure but after that maybe Kendrick it's hard to say.