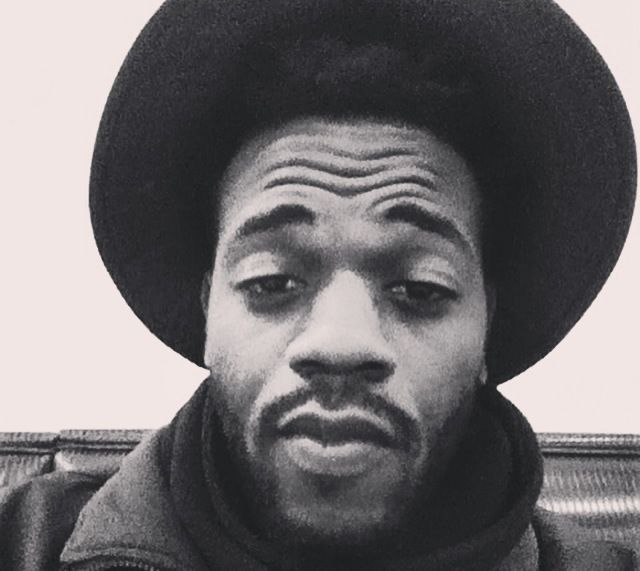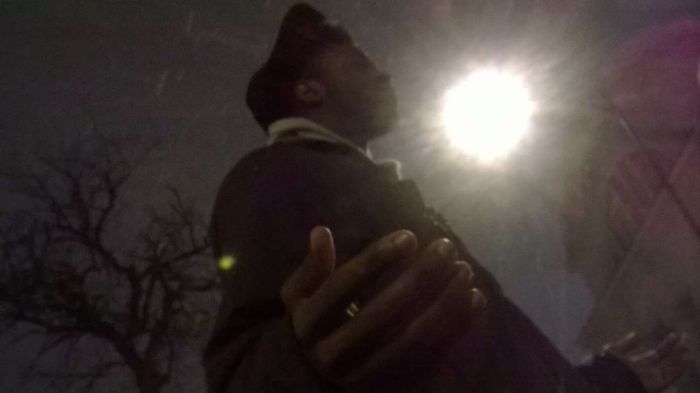 1) Tell us a little about yourself and your background
I was born on the west side of Chicago, IL in the projects. My moms got, you know, tired of living in the hood so me and her moved to Green Bay, Wisconsin when i was five. Living my two older sisters and our family in chicago. From what i remember it was rough but as a kid nothing is as rough as it seems. We were homeless for a while, we stayed in a homeless shelter.
Growing up in a predominantly white city had its pros and its cons. As far as education wise that was the best thing for me at the time and my moms knew it. I'm an Indigo Child so things that don't interest me or things that i'm less passionate about i'm prone to just sound them out. To them that was ADHD and i was placed in special needs. That came with a lot of ridicule but music helped me cope. When i moved back to Chicago it was hard to readjust to the environment.
It was waaaaaaaaay bigger than Green Bay and way more dangerous. My moms literally didn't let me go outside for a year so i was just in the house writing poetry listening to music and finding new ways to expand my mind and my world. After my freshman year i started doing things and experiencing the "Chicago experience". Like gangs, territories, and the violence. Around my junior year i started writing raps. My inspiration was my homie Qui Lo he rapped and got me into it and the rest is fate.
2) Who were some of your musical influences coming up?
My first CD i ever bought was Lauryn Hill's album The Miseducation Of Lauryn Hill i literally played that album over and over till it broke. I liked other Neo Soul Artist like India Arie and Erykah Badu. I also liked Kanye,Andre 3 stacks, Method Man, Common, Rakim, Mos Def, Kid Cudi, and Big L. I really wasn't picky about music so i listened to all genres.
3) How would you describe yourself as an artist? Has your style changed much over the years?
I would describe myself as the soul child of Erykah Badu and Method Man. My style has changed a bit i was really heavy into jazzy type sounds and heavy boom bap now I'm starting to find a comfortable mix between the two.
4) What's your process like for making music? Do you have a set routine or does it vary track by track?
My process for making music is different depending on the vibes i get from a beat. In my mind i listen to the beat, i gather the feeling i feel when i hear the beat, then i write my the songs based on; my life experience, wishes, thoughts, worries, etc. It's all about the vibes.
5) Can you run me through the making of your latest project? Where were the studio vibes like?
95 Til Googolplex was like my "HEY I GOT TALENT!" project. It's a journey of change. From the first track 95 Til, which was one of the first songs i ever wrote, to Solar, which is a recent song i wrote. I never go to the studio and listen to a song and write to it in the studio cause I ain't got bands like that. So every song i wrote was vibrantly motivated by a need to just voice my opinion.
The feature on the song 95 Til is my bro who i met my junior year in high school he lives in Iowa so he came down here to visit and we just got up in the studio. and the feature on lost choices, Bright Eye Lo, is someone i look up to who i met my freshman year in college and that session felt like it was fate so the vibes were perfect.
6) What sort of independent hip-hop promotion and marketing are you doing to differentiate yourself from other artists?
To be honest I'm not promoting and marketing my music as well as i could be and i am working on doing better because i know i make good music.
7) What are you thoughts on the current state of hip-hop music today?
Hip-Hop? I like to think that hip-hop is a genre and rap is a sub-genre of hip-hop. So Hip Hop is at a difficult place right now solely due to the fact that there are blurred lines between hip-hop and rap. I do agree with the populus that says that hip-hop is dying.
8) What music are you listening to these days? Anyone in hip-hop really blowing your mind?
I'm listening to Joey Bada$$, Mick Jenkins, Kendrick Lamar, OG Maco and various artist. Kendrick and J, Cole are the talk of hip-hop i been paying attention to them and I'm more of a fan of Kendrick Lamar cause of the way he delivers his music.
9) If you could work with any artist you wanted, what would be your dream collaboration?
Damn, i would want to work with Erykah Badu.
10) What has been the best moment in your music career so far?
The best moment was when i first started posting my music a girl dmed me on Instagram and told me she was a fan of my music and i still talk to her to this day.
11) So what's next for you?
I'm currently working on my full length Mixtape so once i get done with that i want to do is go on tour, build my brand and my fanbase.