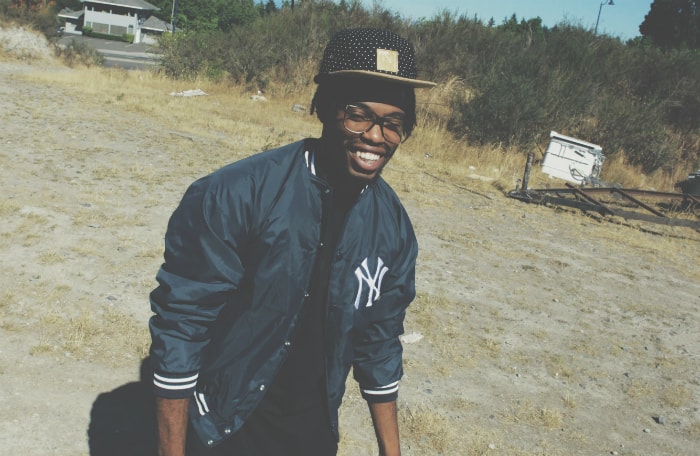 Artist Background: Musically I go by Dex Amora, but my birth name is Mika'il Atiq. The name Dex is short for "Dextah", which used to be my dancing name in high school.
I shortened it after a while, when people began just calling me Dex, Amora is my grandfathers poet name, which my mother brought down and used it in her own pen name "Indiigo Amora". I decided to be the 3rd generation and use it in my own.
I've been releasing music since 2011. For the 1st couple years, solely on youtube, but in early 2013 I released my debut EP with New Zealand producer SoulChef. It got great rotation, much better than I originally thought I'd get. Landing write ups on DJ Booth & thewordisbond.
In 2014 I released two projects, HerbsPenSoul & Aura. Both projects were well recieved, and there were standouts on each album.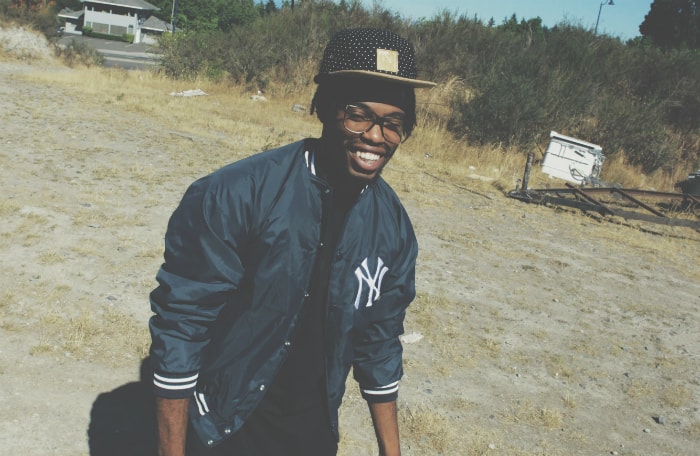 1) Tell us a little about yourself and your background.
A young man from the tundra; Minneapolis, MN. I grew between MN, Seattle, and the Bay Area though, I claim them all as home. I'm the eldest sibling of 5 and a pizza connoisseur.
2) Who were some of your musical influences coming up?
Mann…lot's of influences over the years. Was blessed with 2 hip hop heads as parents, so hip hop for me was right out of the womb. But Mos Def, Talib Kweli, and Pete Rock & CL Smooth.
3) How would you describe yourself as an artist? Has your style changed much over the years?
I would describe myself as very observant. I study styles intensely before I pass judgement or try to adapt it to my own. My style has grown since 2011. More confidence and finesse. And I try to make every syllable count.
4) What's your process like for making music? Do you have a set routine or does it vary track by track?
Varies with ever track..sometimes I can pen a whole song 30-45 mins. Only if I'm very inspired. On average for me though, songs take a few days to complete. I take my time with every syllable.
5) Can you run me through the making of your latest project? Where were the studio vibes like?
We recorded most of this project EARLY this year, like January & February (except What Do Ai Say, this past summer). Golden and I got to knock out all of the tracks just myself, him & the people who featured. It was a great experience, to go at our own pace, not worried about studio time.
6) What sort of independent hip-hop promotion and marketing are you doing to differentiate yourself from other artists?
This is something I'm still trying to figure out. This year I've been receiving a lot of good local press (Seattle Times, The Seattle Weekly). However, I'm still trying to learn to become more proactive with my independent promo.
7) What are you thoughts on the current state of hip-hop music today?
There's a lot going on right now…too much to fully speak on honestly. It seems like we're in the age where the most simplified forms of hip hop & the most complex forms are coexisting…there's a lot of monsters out there making great music. There's also a lot of watered down trash out as well..that being said, hip hop is far from dead yo.
8) What music are you listening to these days? Anyone in hip-hop really blowing your mind?
I try to keep my ear to the music streets as much as I can w/o getting overwhelmed. But truthfully I listen to beatmakers more than I listen to rappers. You can always catch me delving into the golden era, but as far as new age goes; Kendrick (of course), Badass (the whole pro.era really), Bryson Tiller's dope, and Chance the Rapper. Probably my favorite Majors right now.
9) If you could work with any artist you wanted, what would be your dream collaboration?
New Age: Joey Badass. We would definitely create blackholes if we collaborated. And Camp Lo…that's a long term goal. I need them to see me first.
10) What has been the best moment in your music career so far?
Probably getting my own spread in the Seattle Weekly. Never would have imagined that would happen to me ! It's dope :] But also, just the love of seeing people enjoy music at live shows is amazing..love that feeling.
11) So what's next for you?
Remaining consistent and looking for ways to progress. With my craft and on the business side. I'd love to tour soon, or at least begin doing more out of town shows. But that takes times and connections. So I'm just being patient, making the right moves as often as possible.