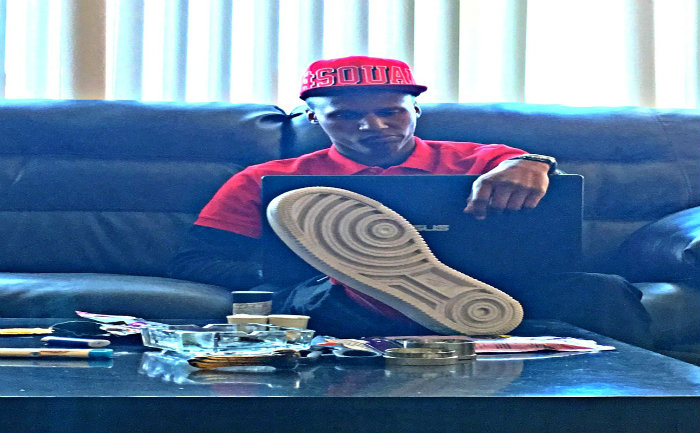 Artist Bio: Born D'Lante Dozshon Boyce, Yo Mans TAY™ wrote his first song titled, "I Love You" at age 6. He stood up on the dresser and performed it for his mother and older brother. During his preteen years, D'Lante & his neighborhood friends discovered Fruity Loops and started making instrumentals and formed rap group, D-Towns' Finest.
The group shoveled snow and gathered enough funds to purchase a Rockband microphone, microphone stand and headphones from the mall and downloaded a 30 day trial of ACID Pro™ and began recording their album in the closet.
From ages 14 to 18, D'Lante continued recording music under the alias Yung Tay with the new rap group, CashHounds, mixing and engineering the recordings, learning as he went along, using Protools.
As a group CashHounds released two mixtapes, "The Preview" in 2011 and "Our Year All Year: A New Breed" in 2013. Our Year All Year had a strong buzz in the suburbs of Michigan, one of D'Lante's proudest moments was their mixtape release party at Tarboosh Hookah Lounge in Troy, MI.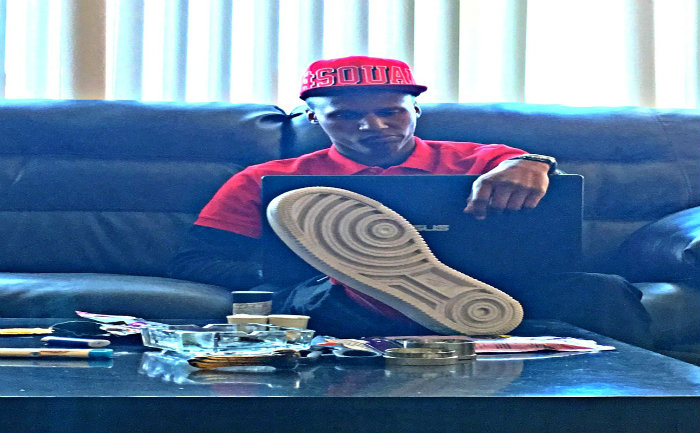 1) Do you remember the moment you wanted to be a hip-hop artist?
Ever since I was about 6 years old, watching Nelly and 50 Cent. Just the whole aurora of being cool with all the jewelry. Of course my reasons have changed now that I'm grown but that's what it was.
2) What was it like creating your latest project?
It felt great because I had an hiatus for 3 years and getting back to the studio was a liberating feeling. I missed it.
3) What are you trying to achieve with the project?
Well the single track is literally just something so I can get a feel for internet promo. With my next project, the collaboration mixtape with me and Jayydawg, I'm trying to gain a ton of fans. I want a huge buzz for my debut solo mixtape which MAY be released 2017. I don't know yet I want that to be a masterpiece.
4) What are your thoughts on staying independent or signing to a major label?
Well others like to be famous. I'd like to be rich so I'm more of the do it yourself type. Who needs label budget? Shout out to Nipsey Hussle and Tech N9ne.
5) How do you feel about the independent hip-hop industry right now?
It's pretty dope. Well just me and my clique haha. Naw I'm kidding but there's a lot of unique sounds out there. I enjoy how originality is coming back to the forefront of Hip-Hop.
6) As an independent hip-hop artist grinding it out, what sort of promotion and marketing are you doing to stand out from the rest?
Just be doper than the rest, outwork the rest. Put every dime I make from my 9 to 5 into my career, forget the club. Besides that I do have other dope ideas but you know Conceal Your Intentions, one of the 48 Laws Of Power.
7) How do you think you've grown as an artist?
Absolutely! I mean I'm growing as a man, as a human so my music is bound to grow.
8) How do you feel about hip-hop today?
Everyone sucks man. Shout out to Kendrick and J.Cole these new guys whack. All sound the same like chill-out.
9) What artists in the game today do you look at for inspiration?
Of course JAY-Z. But other than the GOD umm I'd say my main mans J.Cole and Kendrick. They are who I'm competing against when I write every 16.
10) Who are your top 5 rappers dead or alive?
No order: Eminem, Kendrick Lamar, JAY-Z, Tupac, Kanye West