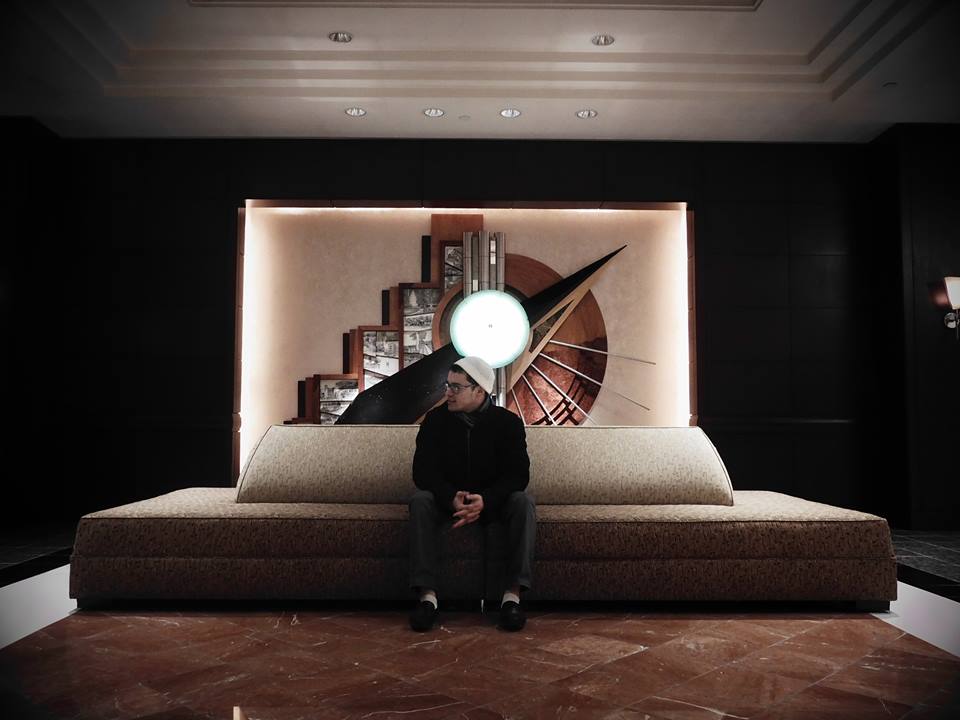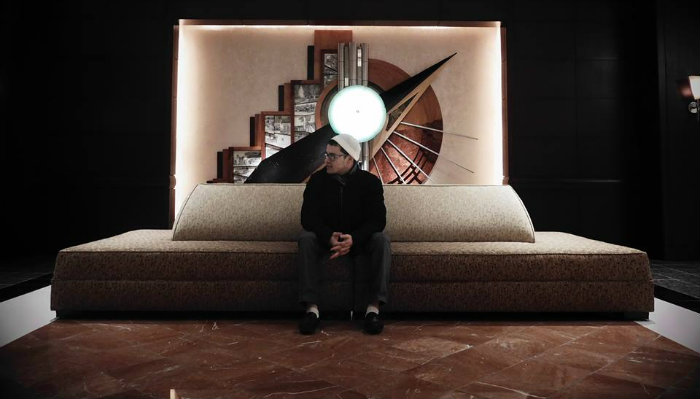 1) Tell us a little about yourself and your background.
Born and raised in Garland, TX. I grew up as an only child, so rather than playing with my brothers & sisters I spent most of my childhood listening to music my parents had around the house.
My mother & father are both musicians, thanks to them I was exposed to a lot of good music such as Chaka Khan, Michael Jackson, The Beatles, and the list goes on.
I started writing when I was 18, my parents got divorced and it just became an easy way for me to escape reality. I would freestyle with friends from school every time we got the chance, just hang out listening to J Dilla instrumentals all day!
I set up a small booth in my closet, where I record my music and upload it on Soundcloud. In the past year I've put out 3 mixtapes, the most recent is called (2015)-Something Forever. I'm just thankful to have the opportunity to express my thoughts and make good music, I enjoy every bit of it!
2) Who were some of your musical influences coming up?
My main musical influences in order include Talib Kweli, Rakim, Black Thought from The Roots, Q.Tip from A Tribe Called Quest and Lupe Fiasco.
https://soundcloud.com/c-ciety/time-of-drought-prod-blas?in=c-ciety/sets/its-life
3) How would you describe yourself as an artist? Has your style changed much over the years?
I would describe my music as unique, in the sense that it's not your everyday radio play song. I make music in order to express my thoughts about what is going on in our world, while also moving the crowd and just providing the best quality music I can.
4) What's your process like for making music? Do you have a set routine or does it vary track by track?
Depending on whether I'm working on a single or a mixtape, I like sticking to one process at a time. If I'm working on a big project, I'll finish writing all of the material before moving on to recording. I find that you improve as a writer, faster that way. After recording I'll with my producer and work on mixing & mastering the songs.
https://soundcloud.com/c-ciety/its-life-what-is-it-prod-blas?in=c-ciety/sets/its-life
5) Can you run me through the making of your latest project? Where were the studio vibes like?
Yeah my latest project is called "(2015) – Something Forever", which includes 5 songs and 1 interlude. I really like how this mixtape came out, I noticed a difference in my style, which continues to change as I progress.
6) What sort of independent hip-hop promotion and marketing are you doing to differentiate yourself from other artists?
I'm currently on Twitter @thecciety, Soundcloud, and Facebook. My 2nd mixtape, "its Life" includes a total of 17 songs, which can be downloaded for free on datpiff.com.
I have 2 music videos currently on Youtube as well as all 3 of my mixtapes. Since I'm still in school, I use every opportunity I get to show other people my music and take any constructive criticism they have.
7) What are your thoughts on the current state of hip-hop music today?
There couldn't be a better time for an artist to enter into the hip-hop game. Back in the day you didn't really have as much freedom as you do now. New artist like Chance The Rapper, Mac Miller and other new artist have broken that barrier, which is great because you're not restraining an artist's creativity.
8) What music are you listening to these days? Anyone in hip-hop really blowing your mind?
I enjoy listening to some new hip-hop artist such as the Joey Badass and all of Pro Era. Kendrick Lamar and J. Cole are doing real good, they're making it possible for artists like us to get heard.
9) If you could work with any artist you wanted, what would be your dream collaboration?
It would have to be Talib Kweli, Q-Tip or Lupe.
10) What has been the best moment in your music career so far?
Every moment has been the best, because every moment is just a stepping stone for where I'm trying to go with music. Most recently, I'd say performing at the Green Elephant.
11) So what's next for you?
Right now I'm finishing up my 4th mixtape, "Mass Move Material", which I'll be releasing on my birthday, March 2nd. The mixtape includes a total of 13 songs, right now it's just in the process of getting mixed and mastered.
Since this is my last semester in school, I plan on taking 2 months off after school in order to focus on an official EP release.