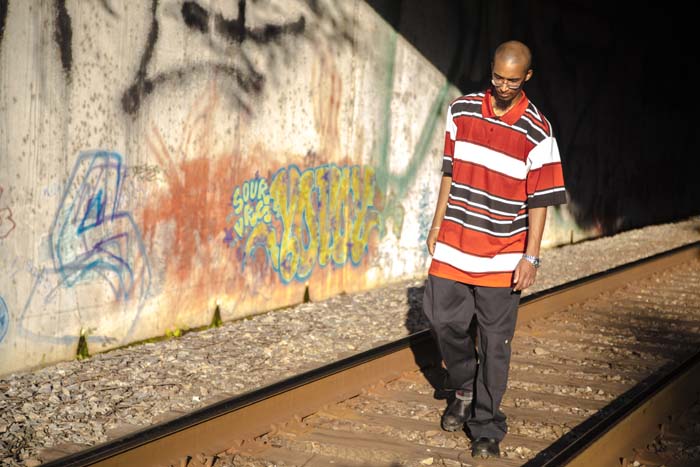 Artist Background: Columbia, South Carolina native 2Ru3 (true) is an artist providing music with a message that he passionately hopes will reach the masses while creating a legacy of music that will stand the test of time and continually inspire others.
With a style blending 1990s era flows similar to artists such as 2Pac, DMX, Juvenile and a singing voice many deem similar to Sam Cooke, his unique approach to creating music truly sets him apart.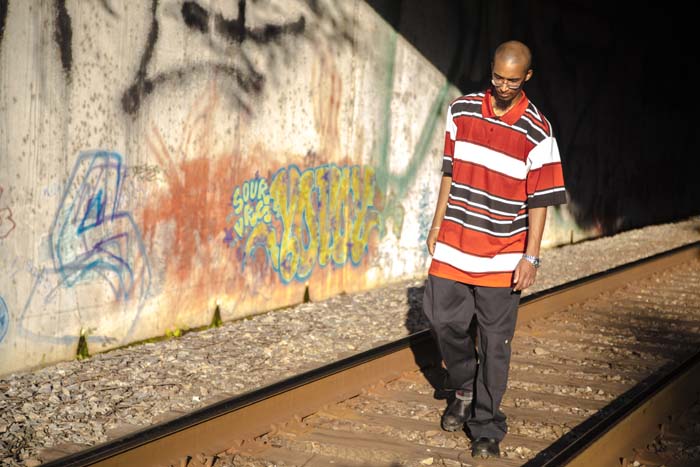 1) Tell us a little about yourself and your background.
My name is 2Ru3 (true) and I want to thank ya'll for the opportunity of doing this interview with you, I really appreciate it. I'm from outside the city limits of Columbia, South Carolina near Hopkins, some people call it SC-48. It's a rural area, the country, and it's one of those places where somebody knows somebody that knows you usually cause of lot of generations of families stay down that area.
As for me, I'm at 24 years of living and out here trying to secure that foundation that I believe all of young men should be out here trying to do at this point in our lives so we can first stand on our own as men, but also be ready to provide for that potential future family down the road, you know?
But yea, I'm just a laid back dude who believes in God and really loves music, and I hope to not only be successful with it like those before me, but be able to make some permanent positive changes through it however possible.
2) Who were some of your musical influences coming up?
Well, really coming up I was raised in the church so my mom would have 95.3, that's our premier local gospel station, playing all the time and I really was only into that type of music back then, but it didn't influence me.
I didn't get into hip-hop like that until I say about 8th grade, cause I remember I heard someone in church like a pastor something saying how bad rap music is, so me being a little kid and wanting to do the right thing and believing that what people tell us in the church is the real deal just ran with that.
But as I got older I said "You know what, let me see for myself if it really is all that bad", so the first artist I really got into was T.I. because I remember seeing his "Never Scared (Remix) video and "U Don't Know Me" video at my cousin house and he became one of my favorite artists because he's just talking about his life with the drugs and all that, but other than that he represents dignity and carrying yourself with respect which are things God would want us to do, too.
So I latched on to that aspect of him and of course his lyricism and type of music he rapped on. Other than that though, my main influences are 2Pac, Juvenile, Z-Ro, Young Buck and Goodie Mob. I may have to get into the 2Pac one another time cause it's a lot for me to say in that conversation, but mainly his passionate message along with his flow and the type of music he chose to do his thang on, just all of that together and other things about his music greatly inspired me.
3) How would you describe yourself as an artist? Has your style changed much over the years?
I would describe myself as what my name is 2Ru3 (true), I say that because everything about me as an artist is reflected in my name. My name is 2Ru3 (true) because I express myself honestly and I keep it real with my music, I'm not trying to copy someone else or trying to be what I think people want. I'm doing what God has given me and what I feel in my heart and soul.
I want what I say to be the truth, and I want people to feel confident that when they listening to my music that it's something they can believe in and know that I really care and feel something about what I'm rapping about. As for my style, I'll definitely say it has changed over the years and I really love where it's at now because it's just so natural and it's really me.
When I first started, just learning how to rap on my own, I was rapping in the style of Lil Wayne back in the Carter II days and Da Drought mixtapes, which was before I was actually serious about being an artist and put my heart in it like I am now. I was just playing around then, but over the years as I kept freestyling and uploading freestyles on YouTube nearing about 400 videos of freestyles before I took the channel down.
I noticed my style changing to how it sounds now and now here I am. As for my singing, I've always been able to sing like this, but when I was younger again, I was playing around when I would sing with that old soulful sound, I wasn't serious so I didn't do it a lot cause when I would sing in church they would want me to sing like that, but I didn't want to because I knew my heart wasn't in it and didn't want to sing to please people instead of pleasing God, you know?
4) What's your process like for making music? Do you have a set routine or does it vary track by track?
Yea, it varies track to track. Sometimes I get a random melody of random instrument in my head and I'll record it in my phone and then go to where I make music and create a full instrumental out of that.
Other times, I'll be listening to an instrumental and get words coming to me , so I'll write them down and then make an instrumental that has that same flow and feel as that instrumental. Music is just in me, like really down in the essence of my being, I don't need a beat to play or whatever to start vibing and making something, stuff just comes to me and I know it's from God, so I'm really grateful for that.
Sometimes I make my own self cry because the music I'm vibing to or singing to that's inside me is so deep with that feeling that it's like I can't contain it.
5) Can you run me through the making of your latest project? Where were the studio vibes like?
So yea, this new project is called "2Ru3 Stylin' (Revisited)" and the reason it's called "Revisited" is because back in 2014 when I initially released it myself including recording and mixing it myself. It wasn't official sounding, so I wanted to go back and re-record it in a real studio and have it professionally mixed and mastered so that people could really enjoy it.
I also have another song I'll release later that's not on the project, but has the same aesthetic as the other songs on the project, too. But yea as far as being the studio, I'm not really sure if there was a outstanding feeling in there, but I just know that I was excited to finally be doing this project the way I wanted to.
As I was hearing the instrumentals, I was just remembering the situations that I'm rapping about on those beats and the actual scenery of where I was when I initially recorded them back in 2014.
6) What sort of independent hip-hop promotion and marketing are you doing to differentiate yourself from other artists?
To be honest, I can't truly answer that question because I don't really know what other artists that are in the same position I'm in are doing. I usually look at people like Big K.R.I.T., Curren$y and Slim Thug.
Everything that I'm doing and that you've seen in regards to promotion has been all me for this project, I did have have some help in terms of ideas of how to roll out the project, but as far as actually executing it and doing it, it's just been me through my own label Gentile Soul.
I have been selling physical copies of my single "The People" through Facebook and at performances to go towards making the CDs of my debut EP "Alpha (The Beginning)", which I've just reached the mark for that, so I'll be promoting that soon.
It's a double disc, where one CD is the complete project with the 5 songs including "The People" and the other disc is a DVD with "The People" official music video and official lyric video., too.
7) What are you thoughts on the current state of hip-hop music today?
I just feel like the game never was how we thought it was, it was always about the money and what people feel like pushing at the time, at least that's how I feel about the mainstream side of it. But just the music in general, it still is alive and well, I mean I am an artist that represents the essence of hip-hop many feel is not rightly represented as other variations of it.
There's also people like Le$, Big K.R.I.T., J Cole, and Kendrick that really rap and really making music that has that feeling to it. But other than that, I don't really look too deep into it like I used to. I do hate though, how so many people are out here scamming artists that are new to the game or really trying to do it right and want to monetize their reaction to music whether it's twitter tweets/re-tweets or simply liking a song the artist shared.
I mean dang, we gotta put money on whether or not we express our feelings now, like for real, that ain't right to me. I just want to make great music, have a great legacy because of it as an artist that meant something to the people and the culture of hip-hop and music in general while helping to make positive changes through it and possibly help rid of certain issues in our communities, if possible.
8) What music are you listening to these days? Anyone in hip-hop really blowing your mind?
I mainly listen to my influences, but I listen to some other people like Le$, Big K.R.I.T., Nate Dogg, DMX, Snoop Dogg, Scarface, Warren G, Jeezy, Trouble (Duct Tape). I really listen to the 90s stuff that I like though, cause that music just touches me in a way that nothing else does.
Other than rap though I listen to Bobby Womack, The Manhattans, Willie Hutch, Sam Cooke, Johnnie Taylor, etc. To me, it's just nothing like that ol' soul and I think that's why I listen mainly to the 90s hip hop and mid 60s and 70s soul stuff, cause that's what that is. All of that music from the flowing, to the beats/instrumentals, and just the feeling of is that soul that just hits you.
At least for me, it does. Also, I try to only listen to artists that I feel are on the real tip in terms of having a message in their music and operating in the realms of reality, like they may have their other songs that are just songs to vibe to or whatever, but they got to be about something real for me, that's just how I am.
9) If you could work with any artist you wanted, what would be your dream collaboration?
I don' really have a dream collaboration with an artist right now, but I could see doing something with Big K.R.I.T. possibly and I say that because I've heard him do songs where he keeps it clean so I could see that. We both believe in God, we both have messages in our music and are about something real, so I could see that happening.
But really I would like to work with some classic producers in the future if possible like Pete Rock, Warren G, Easy Mo Bee. I just think that's really cool to merge the new influenced by the originators with the originators, that to me is like how it's supposed to be.
Young artist coming up who is influenced or loves what the age before him did being able to do something with that person or with someone from that era where they have a mutual respect for each others talents/gifts. I think that's important for the culture as a whole.
10) What has been the best moment in your music career so far?
That's a little hard for me only because one I know that I'm real excited about finally having "2Ru3 Stylin' (Revisited)" out, but I'm also glad to be able to have an official music video out that's really official looking.
And then, I recently had a performance in Camden,South Carolina and the people there were really vibing with me and waving their hands and everything, so it's kind of hard to choose. But I think I'll say having the official music video out because I feel like that shows you know, I ain't playing with this music thing and that I'm really trying to do something with it.
11) So what's next for you?
What's next for me right now is still promoting "2Ru3 Stylin' (Revisited)" since it just released this past Monday, but after that I plan to promote the CDs of my debut EP "Alpha (The Beginning)" as I said earlier. After that, I have another single I will be putting out sometime soon and I'll have shirts to go with it that I'll be selling to help carry the meaning within the song.
Also, I've already started working on my debut album which is really already lined out in terms of the concept and what songs to be on it and everything, so that'll be some more promotion (laughs). So yea, I've got a couple things lined up that I hope people will feel and see the sincerity in and support because this music thing is bigger than me, it's bigger than South Carolina, it's bigger than me finally securing that firm foundation that I can stand on as a man should.
If no one ever knows anything else or believes anything else about me as an artist and what I'm trying to do, they should know that this is real and that this music comes from a sincere and genuine place. I'm not only trying to change my life for the better, but hopefully help somebody else do the same for themselves and others through this music, that's what 2Ru3 (true) is about.
That's what this music I'm doing is about. It's in my heart and soul, I can't say that enough. So I really hope people check out "2Ru3 Stylin' (Revisited)" and "Alpha (The Beginning)" and if they feel it to support it and share it with others, too.