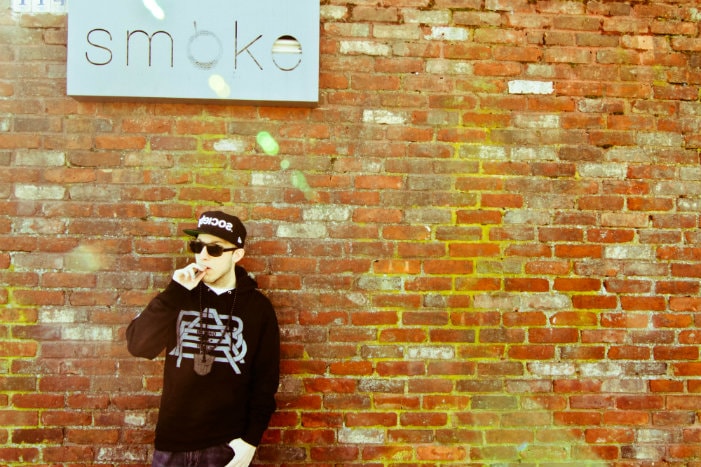 Tecknowledgy is a producer based out of Providence, Rhode Island. He is a 4 time IStandard winner and has worked with the likes of Mac Miller, Kooley High and Rapsody, Laws, Chevy Woods, Beedie, Ess Vee, Brooke Ashley and more!
He has participated in festivals such as A3C and SXSW as well as Beats per Minute held at the legendary DITC studios.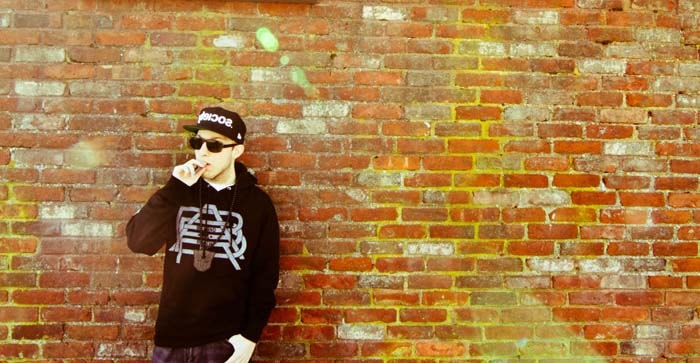 1) Talk to me about the making of your latest project. What was the inspiration behind it?
My latest beat tape (which is my first tape in 2 years) is titled "The Colorful world of Sound." Lately my music has been taken to a whole new level and I wanted this tape to showcase the many different productions styles I have incorporated recently.
2) With the music industry tanking and record sales falling, how do you envision yourself earning a living as an independent hip-hop artist?
Right now I am selling beats on various outlets and attempting to run deals regularly to help not only other indie artist but some majors on a budget as well. As the music grows, so will the revenue so it all takes time. The introduction of streaming media and the RIAA using that towards certification also helps!
3) From a business point of view, which artists in the game do you think are really pushing the boundaries and changing it up?
As far as artists changing things up WITHIN the industry, one person that comes to mind is Kendrick Lamar. Kendrick has really changed the idea and persona of what it means to be an artist and is developing his brand in a way that embodies his musical works.
When taking a look from the inside out, surprisingly The Lox are currently doing something not many people would dare to do in this industry.
Jada and Styles have their own chain of healthy juice bars and wellness centers in New York and is steadily promoting healthy lifestyles in the community. That to me speaks volumes!
4) What business lessons have you learnt from the music industry so far?
Never give anything away for free unless you really trust the person you are doing business with. Make sure all of your paperwork is in order as far as contracts, deals and such is concerned. KNOW WHO YOU ARE NETWORKING/GIVING MONEY TO!!!
Nothing is worse then getting screwed over on a business deal because you decided as a producer you wanted to randomly try the pay to play method. Does not end well for you in the long run. Also, read a lot and educate yourself as far as music business goes. You do not want to be ignorant should you one day sit down with a label and not know the terms of a 360 deal.
5) What do you love about hip-hop music?
What I love most about hip-hop is the diversity! I grew up with such acts as Tupac, Black Sheep, Leaders of the new school, Lord of the Underground, Nas, Jay Z and early Eminem. I could not wait to come home and watch Rap City the Basement.
Today, you have that lyrical side of hip-hop but this new trap sound has emerged as the dominant sound on the radio. Sure Kendrick and Cole are still here but you have Fetty Wap and Future doing more on the radio. Hip-Hop is a genre that makes you feel; and if it is still doing that 20 years from now I will still love it!
6) What still surprises you about hip-hop?
Producers having a lot more notoriety then some of these rappers. Metro Boomin and (when he first came out) Lex Lugar really paved the way for what we hear now being played in clubs or on the radio.
Back then, the producer still got some shine when you look at how The Neptunes, Timbaland and Swizz dominated things in the 90's and how Dilla kept it all the way live in the underground, but now it seems to be more beat driven then lyric driven which is alright with me!!
https://soundcloud.com/kooleyhigh/06-dear-raleigh
7) If you had the power to change one thing about the hip-hop industry to help independent artists – what would it be?
Eliminate pay to play! And stop all of this Hollywood nonsense. I have met so many humble people over the years that it surprises me when someone asks for $1500 to feature a major artist over my production.
I understand it IS a business, but it makes it that much harder for up and coming rappers trying to be your opening acts, or producers trying to craft your next hit record! Adele was once a MySpace artist and was indie before she got discovered. The Internet makes it so much easier for originality to die, and asking for money from people who are putting all of it into their craft in the first place is a sacrilege.
8) Who do you think are top 3 rappers doing it at the moment?
Kendrick Lamar, J Cole and Fetty Wap. I hate to throw Fetty in there because I am not into trap that much but he is undeniable at the moment.
Kendrick and Cole are amazing lyricists and story telling. I am anticipating their eventual collaboration project to see what they can bring!
9) So what are your plans for the future?
Ess Vee and I have an album titled "Good Times, Good Vibes" coming out soon. Some featured artists on that project feature Mac Miller's artist Choo Jackson and Pittsburg veteran Beedie.
That album is an amazing body of work we have spent the better half of two years to make. Also my new beat tape "The Colorful world of Sound" is becoming something amazing as well. More work from Kooley High, R&B singer Brooke Ashley and many more is on the way as well!