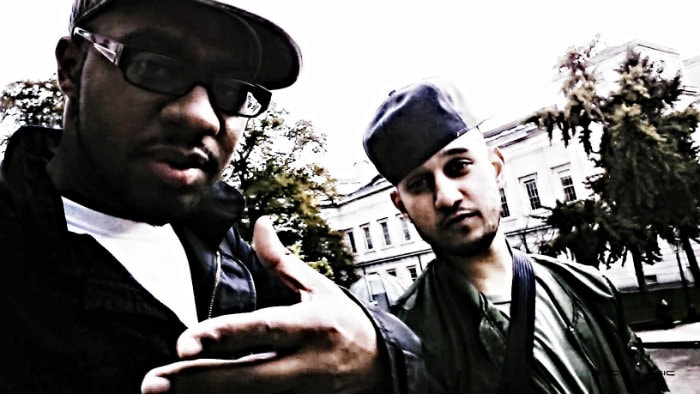 1) What inspired you to be a part of the music industry?
[Troy]: Music has always been a huge part of my life. Growing up my pops had speakers that were as tall as me & my older brother (Sonar Music) became a DJ who now produces the majority of our sound.
As an MC I felt the music I was hearing was either too ignorant or too preachy, both have a negative impact on the listener so I'm here to raise things up. As for Archetype, he's a born creative who in my opinion really need to be heard.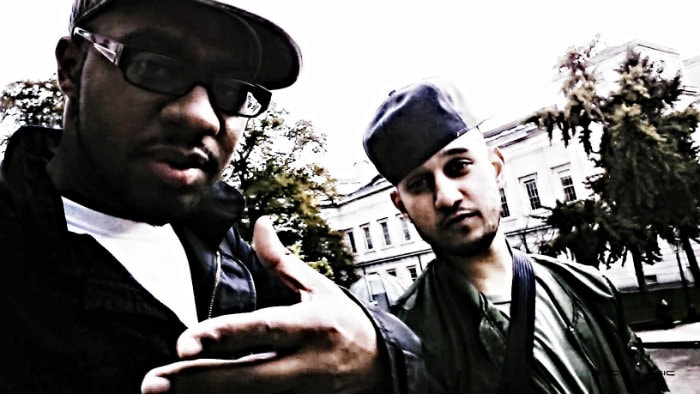 2) Talk to me about the making of your latest project. What was the inspiration behind it?
The group 5to5 was born when Archetype got his heart broken. He wanted to express something with a song called "MEMORIES". I helped him put it together & did a verse, we liked the sound so we made an album called "& SO IT BEGINS".
The inspiration for "PROJECT 2" was ironically similar, some woman went & broke my heart this time so I used my engineer as a therapist. The album would have been really dark if not for those motivational talks by Will Smith.
3) What was the process behind making the project?
As usual it starts with the left-overs. We had recorded "BLESSED" shortly after the last album & were performing it regularly. Sonar threw another batch of beats at me; "THE PAY-OFF" & "FEAR" really set the ball rolling.
My aforementioned heartbreak spawned "ONE HIT WONDER" & even though my vision of the group was like A Tribe Called Quest with Archetype as Phife featuring on a few songs, he quickly let me know he wanted this project more balanced & stepped up, even holding down two solo tracks "SKYWALKER MUSIC" & "WORKING HARD".
After mixing the vocals & agreeing the order with a lot of input from Sonar, I put together art-work & visuals for each track except for "AFTER FIVE" where Lewi London shot footage from our listening party @ the Ritzy. It has been an intense few months but this album is by far our best work.
4) What are your thoughts on the hip-hop industry at the moment?
There needs to be more clarity, people are calling things Hip-Hop that clearly are not. Trapp & R&B have nothing to do with the four elements, there is no educational or spiritual value in what is being pushed on the masses, so grown-ups are either forced to relive the 90's or scour the net for rare sightings of music with substance.
The corporate machine is focused on promoting nonsense as a dumbed-down population is easier to sell unnecessary things to. Our job is to provide an uplifting alternative.
5) Do you enjoy grinding it out independently or would you prefer to be signed to a major label?
Label are banks with extremely bad interest rates. I'd choose expressing my creativity over being controlled by some label advance any day.
We are looking for management & have connected with a few like-minded artists so who knows what the future will bring.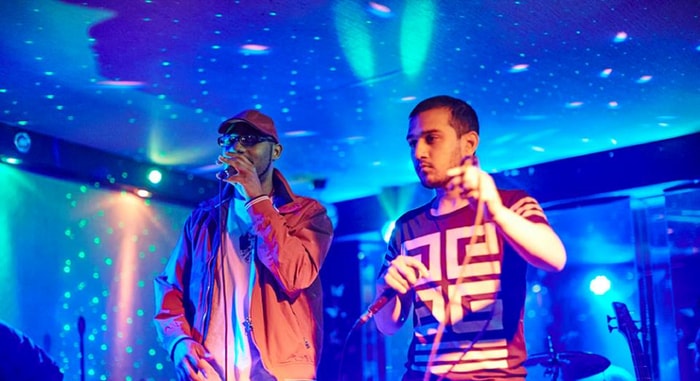 6) What do you think goes into building a loyal fanbase?
Delivering consistently original, meaningful & high quality content. Establishing a real human connection with your audience, being accessible & lastly, amassing enough success that it lets them know it is ok to support you.
7) What sort of online promo and marketing are you doing to reach your fanbase?
Releasing exclusive material & exciting collaborations with other talented artists. Constant updates on FaceBook & Twitter, networking & enlisting the help of experts.
That said, actually meeting people is still as important as ever, Archetype, our 'man on the street' makes it a point to appear at as many events as possible.
8) As an indie artist, how do you brand yourself and your music to stand out from the rest of the artists out there?
We are realistic dreamers, the clock in our logo symbolizes that our 9-5 employment funds our art. We are all about working hard to pursue our dreams & encourage others to do the same. We certainly don't sound or look like anyone, so us in this UK scene is something like OutKast or Camp Lo.
9) Where do you distribute and promote your music and why do you think this channel works best for you?
Our music is available on Datpiff, SoundCloud, Bandcamp, CDBaby etc, though we are most active on YouTube as it has the largest viewership & the visuals have been a real point of focus for our group.
We are constantly seeking out new platforms where people who are looking for something new can find us.