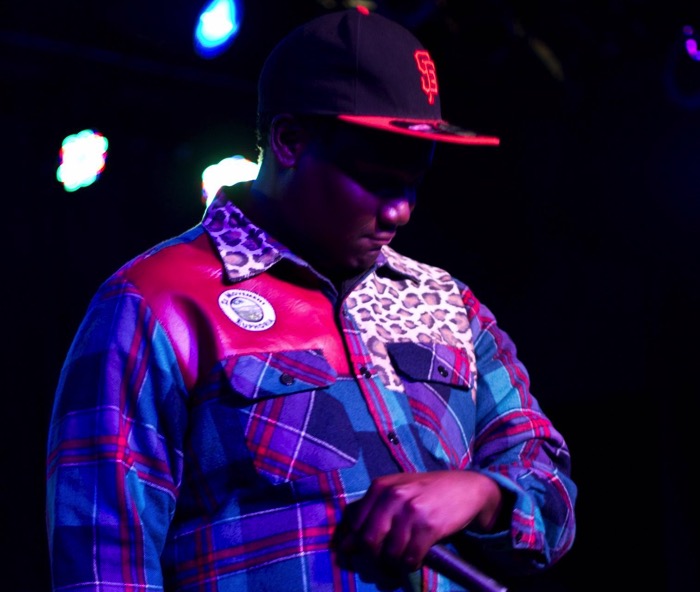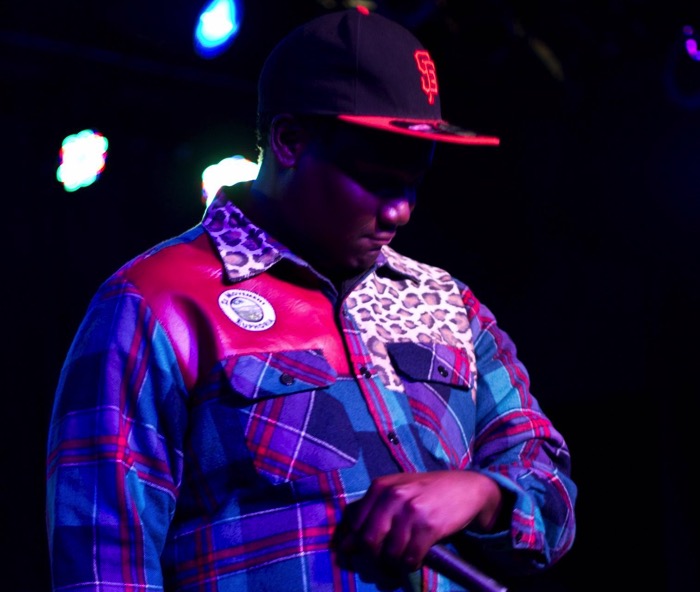 1) What inspired you to be a part of the music industry?
I knew from a young age I wanted to be in the entertainment industry. It was around the summer/fall of 2001 where I fell in love with hip hop and I've had my finger on the pulse of the game ever since.
2) Talk to me about the making of your latest project – TreeCity. What was the inspiration behind it?
TreeCity came from living in the Bay Area, CA. I come from a medium sized town Union City, CA in-between Oakland, CA and San Jose, CA in the heart of the Bay.
Because of the quality and inexpensive price of high grade world class medical marijuana the trees literally unite the city. TreeCity is music to roll up and smoke to if thats what your into, or simple riding music you can play on the way to the club or on your way to the kickback.
3) What was the process behind making the project?
I started collecting beats for TreeCity around the summer of 2013. Student Union; a rap collective founded by Naj Murph, one of my favorite rappers of all time, reformed around the Spring of 2014 and we dropped our first tape STATE OF THE UNION in the summer of 2014 forcing me to put TreeCity on the back burner to work on and promote the group tape.
I moved to Atlanta, GA August 2014, re recorded TreeCity on a better mic and dropped it with little promotion in October of 2014. The reason why I dropped it so randomly was I wanted to see how far great music can get you without the big ol check.
4) What are your thoughts on the hip-hop industry at the moment?
I love the hip-hop industry today. The internet has opened up doors for everyone. Back in the golden age of hip-hop in order to be heard you had to stalk record execs and they decided who had what it takes to be heard. These days with the internet the power is in the hands, or fingertips, of the people.
Sure record execs still hold certain keys to the game but the internet is a great equalizer. A lot of people complain about the subject matter, or lack of quality in a lot of todays music but its dope artists out there being discovered everyday; you just have to roll up your sleeves and look for them.
5) Do you enjoy grinding it out independently or would you prefer to be signed to a major label?
Every artist starts out Indy or ends up Indy so if I never get that major label backing I know I will still be fine. With that being said, I always envisioned myself partnering with a label so long as the paperwork is right I'd sign that deal.
There is a ceiling you can hit being indy but you also earn a bigger percentage of the profit indy so its a double edged sword.
6) What do you think goes into building a loyal fanbase?
Great music first and for most. Being consistent and real with your fan base. Having a quality team behind you who believes in your movement 100% and think positive. Last and most important, having a cameraman whose down to shoot a movie for you.
7) What sort of online promo and marketing are you doing to reach your fanbase?
I'm not the biggest social media guy, I reach most of my fanbase on Snapchat (itsjtm), twitter (imjtm) or IG (studentunionent).
I believe in organic growth instead of spamming my followers I'd rather let my music speak for itself and let people who believe hit the streets and play my music for others.
8) As an indie artist, how do you brand yourself and your music to stand out from the rest of the artists out there?
It's hard to say what I'm doing to stand out from the rest of the artists out there because everyone raps nowadays and people are doing literally any and everything you can think of to get on.
What I focus on is being the best JTM possible and having confidence in my skills and knowing that nothing is ever dead when its online.
9) Where do you distribute and promote your music and why do you think this channel works best for you?
SoundCloud and DatPiff are the channels I use to distribute my music online, but the best channel to me is to play my music is live so you can look into peoples eyes and see them take the music in and if all goes right dance to it.