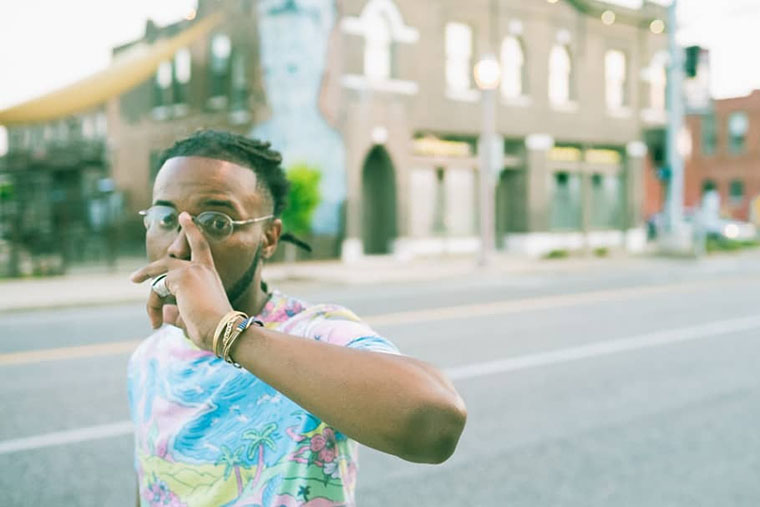 Najii Person is one of St. Louis' most celebrated underground rappers/producers. Drawing inspiration from gospel music and modern day hip-hop, his sound is pleasantly eclectic and very much his own.
Born and raised in St. Louis, MO, Najii grew up in church, where he became fascinated with gospel singing, instrumentation and most importantly, the way it made people feel. With no intention of actually becoming a rapper, Najii started writing poetry, until he heard Kanye West's The College Dropout.
Immediately identifying with the sound and message conveyed by West, Najii decided to pursue rapping. He knew he needed to leave St. Louis, and took interest in attending Columbia College in Chicago where his skills grew tremendously.
After returning, he vowed to help put his city on the map and make a name for himself as a producer and artist, setting himself up for a position among today's greatest musicians.
He has performed at Sofar Sounds and various local venues, and opened for Big Boi of Outkast at the first stop of his tour, and the legendary group, Slum Village.
1) Tell us about your latest project "Lost Soundcloud Files". What made you decide to release it now?
Lost Soundcloud Files" is a compilation of my best songs from soundcloud with a added two new songs. I thought it was the best time because i wanted to put something out that people could listen to in there cars or whereever without having to skip through songs on soundcloud. So I put the best ones together.
2) With the music industry tanking and record sales falling, how do you currently make money as an independent hip-hop artist?
Mostly shows and selling beats. Just now getting into the streaming game
3) From a business point of view, which artists in the game do you think are really pushing the boundaries and changing it up?
I always feel like Jay-z pushes the boundaries when it comes to marketing and business, Every album he comes with new marketing plans and him and his team make it very exciting to watch and learn from
4) What business lessons have you learned from the music industry so far?
So far I have learned that everything is marketing, how as a artist you can be marketed being less about the music but always about the money.
5) If you had the power to change one thing about the hip-hop industry to help independent artists – what would it be?
I would make it so everybody has equal opportunity and make it more about the music
6) What's next for you?
Next is more shows and gearing to drop more music and keep building my fan base.