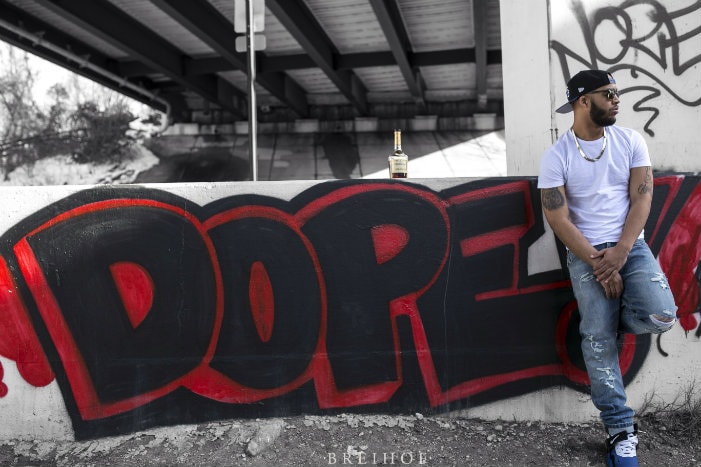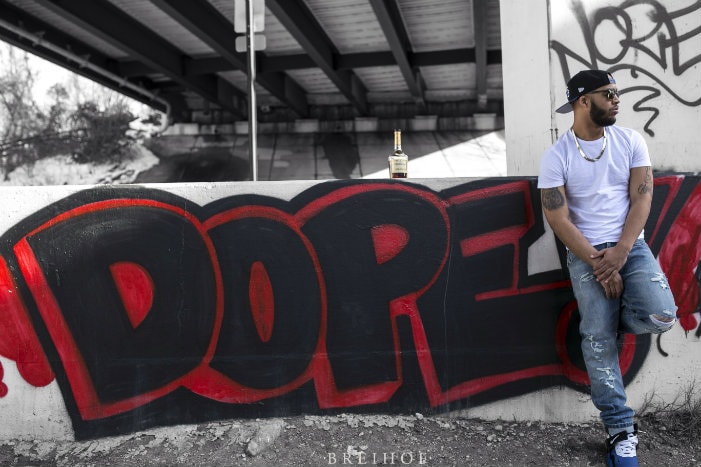 1) Talk to me about the making of your latest project. What was the inspiration behind it?
Capitol Legends EP. When I was in high school say about 16 I befriended a kid named Kevin Leconte. I told him I was gonna rap for a living. He told me he was gonna make a clothing line. We supported each other from day one.
To start off the year i wanted to try something different with by cross promoting and using his brand and putting out the producer I've worked with since 2011, Talen Ted. Talen Ted is from Canada and his whole gang is "Legends" it just made sense to put the two together and do work with the people Ive started with.
There is no target concept of the EP except i just wanted to express the skills I have when It comes to making projects. How serious, how funny, how lyrical and introspective I can be.
2) With the music industry tanking and record sales falling, how do you envision yourself earning a living as an independent hip-hop artist?
I feel with my brand and coming from a middle class suburb in Maryland there is no rapper that has spoken my story. I am a 24 year old living with my father working front desk at a trucking company that drinks alot, that fucks the ugliest and the baddest females.
I am sensitive but Im no punk neither , I know how to make a balance in my life as well as my music. I dont take my self too seriously I Just take my music to heart and the way I live my life reflects my music. The more you listen to me then you can understand.
I feel I will do great independently I just need be on the right platforms so people can see and understand my vision.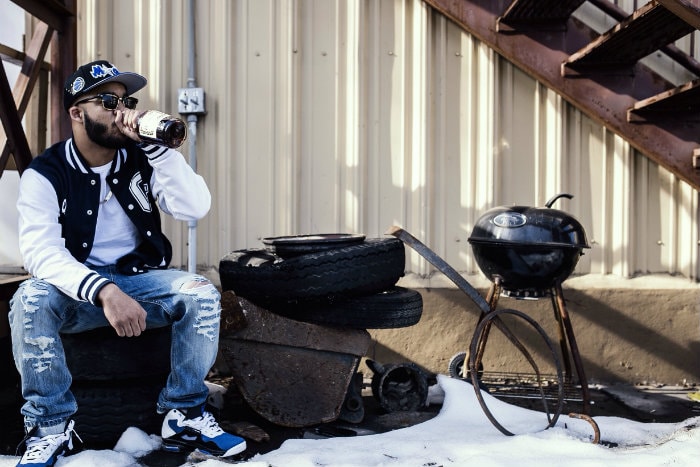 3) From a business point of view, which artists in the game do you think are really pushing the boundaries and changing it up?
I like listening to Mac Miller, 2 Chainz, OG Maco and Tory Lanez. I've been following their movement since day 1 and I see how they work and create their own lane. Theres more artists but off the top of my head they stand out kuz of their music and how they expanded their brand. Im taking notes to do the same and better.
4) What business lessons have you learnt from the music industry so far?
I've learned to not jump and give my money to just anybody that says they will promote me lol. Theres so many people in this industry preying on new artists kuz new artists feel they need them. We really need a platform of listeners catered to how they make their music.
I know i dont appeal to everybody and Im cool with that but my work ethic will exceed my songs more than anything kuz I wont stop. Your favorite rapper is probably wack as hell but his work is ethic is impeccable and you go against that or deny it.
5) What do you love about hip-hop music?
I love that hip hop is an expression of your soul. When I first started rapping I was 6 years old. I didnt know what to rap about or even how to start a rhyme but my father (who isnt into hip hop at all) told me to express myself.
Though the rappers I listened to growing up rapped about alot of shit I couldnt relate to as much i could empathize the pain and struggle. I love rhyming words that dont seem like they should rhyme together. I love opening up a window of secrets that I wouldnt tell my closest friend over a beat.
I may have some issues with myself but hip hop helps kuz I can be myself and I dont worry about tryna put up a facade. Thats what I love.
6) What still surprises you about hip-hop?
Im still surprised about what makes instant fans and how they gravitate towards the simple shit. Dont get me wrong I love some of that shit too but it seems more people like that stuff.
Then again I see memes where people say "J Cole, Kendrick Lamar and Drake is real hip hop" but those are the same people who dick ride the trendiest simple song. I guess thats just me tryna figure out where I stand in this game and what people want from me and what works. No shade at all.
7) If you had the power to change one thing about the hip-hop industry to help independent artists – what would it be?
Filter out all the non talented artists and may the real artist flourish kuz we deserve it. I barely graduated high school. I have no trade skills or anything. I just know how to write songs and perform them but still I work 11 hours a day talking to pissed off customers and coming home to my fathers house.
I take pride in my work and I am no slouch on the mic neither so if guys like me get more attention then I would feel more at ease.
8) Who do you think are top 3 rappers doing it at the moment?
Top 3 Drake, J cole, Kendrick. As far as independently Mac Miller, Curren$y and Freddie Gibbs.
9) So what are your plans for the future?
2016 I have a jam packed year. Capitol Legends is out so Im dropping the video for "Love and hip Hop" soon. Approaching the summer Im dropping my "Trap" Themed mixtape called "Guilty Pleasure. Ive heard people like when I go hard on trap beats so if this what people want Im gonna be as ignorant as possible and make something dope out of it.
From there Ima drop more videos a couple more projects and just stay in front of people eyes and be heard in peoples ears. Locally, I feel people know I rap but I dont think they take me seriously until Im wanted out side of my own state so thats what Im looking to do.
Build relationships with more bloggers, DJs and fans. Im not stopping til my heart does so fuck it, lets go all out.