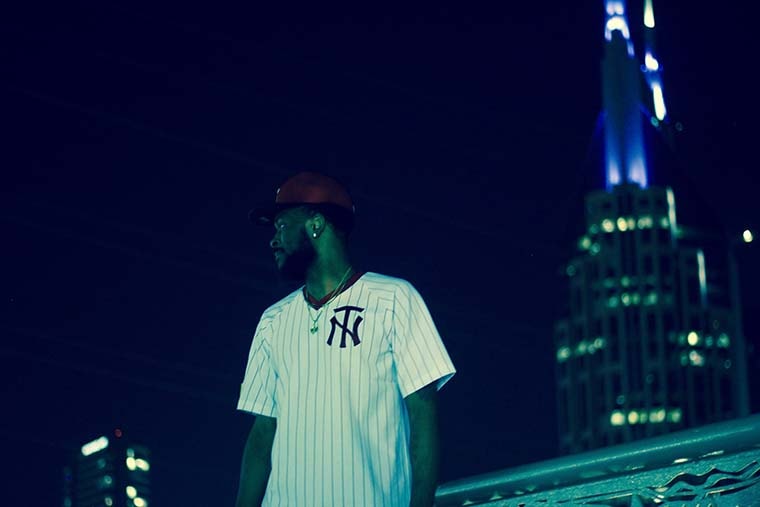 1) Do you remember the moment you wanted to be a hip-hop artist?
The moment I remember I wanted to be a hip hop artist was when I was 15 years old. I was watching Wayne on Bet 106&Park.  I didn't take it serious yet but I knew I could do it.
2) What was it like creating your latest project?
Creating Still Coming was a tad bit to much fun. I was at the crib in my room or living room looking up beats or got some beats sent to me. Shout out Triple G Ty. Writing down my lyrics and going over all my material at one time.
3) What are you trying to achieve with the project?
The only thing I'm trying to achieve is getting as many people to hear it as possible. It's free! Soon as you hear it. It's no way, no way possible you can't come away wit a favorite.
4) What are your thoughts on staying independent or signing to a major label?
Independent is cool buts it's all so much I can do personally. With the right deal/Artist I can sign to label.
5) How do you feel about the independent hip-hop industry right now?
It's very strong and inspiring.
6) As an independent hip-hop artist grinding it out, what sort of promotion and marketing are you doing to stand out from the rest?
Hitting different social sites and still trying to put that foot work in. See and talking with the people.
7) How do you currently make money as an independent artist?
I work an over night warehouse job
8) How do you feel about hip-hop today?
Hip hop is hip hop. It has came a long way but I love the direction that it's headed in.
9) What artists in the game today do you look at for inspiration?
I'm listening to a lot guys that are working they asses off right now and K Camp and Nef The Pharaoh are my inspiration.
10) Who are your top 5 rappers dead or alive?
Lil Wayne
Starlito
Wale
Wiz Khalifa
Nipsey Hussle