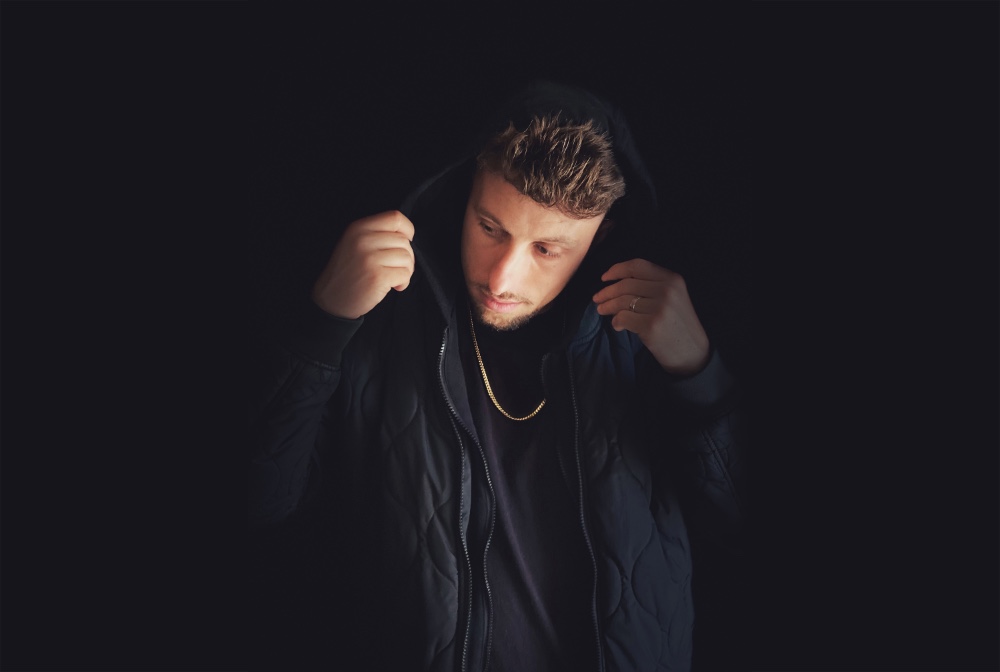 Dmitriy Kono is a Russian Hip Hop artist from Los Angeles. His songwriting style is introspective and inspirational. Dmitriy Kono encourages his listeners to believe in themselves and follow their dreams.
Being an immigrant influenced Dmitriy Kono's way of thinking. He is a strong believer in self-education as a means for growth. He lives by the motto, "Always bet on yourself."
In 2015, Dmitriy Kono released, Dedication To DJ Premier on his YouTube channel. The project featured nine songs over classic DJ Premier beats. He released two music videos to go with the release, "Seen It All (Intro By Fat Joe) Feat. ACE" and "God Forgive Me." The project featured guest appearances by Lyrically Twisted, ILLZ ONE of ZOOLAY, ACE and Ariel Sweet.
In 2018, Dmitriy Kono released 50 songs in 50 weeks on his YouTube channel. He called the project 50X50 Playlist.
After taking a year off, Kono came back with a new 4 part series titled Alchemy. He released Alchemy Vol. 1-4 from 2020 to 2021.
1) Do you remember the moment you wanted to be a hip-hop artist?
I do. I was in 8th grade and a friend of mine in Canada – we met online – was working on a hip hop song. At the time I wrote poetry here and there, but never any rhymes. But this friend sent me his song and told me to do a verse on it. I had no idea what bars were or how to write them, so I just freestyled the verse over and over again until I was happy with it.
That was the first time I truly heard my voice on a record. It was a high for me. I guess, I've been chasing that high ever since.

2) What was it like creating your latest project?
I recorded 4 EPs leading into and during the quarantine. That stillness helped me create. I titled the EPs 'The Alchemy Vol. 1', '…Vol. 2', '…Vol. 3' and '…Vol. 4'
Personally, my favorite two are Vol. 1 and Vol. 4, because they deal with mindset. Those projects made me fall in love with the process of picking out beats, writing, recording, engineering myself and selecting the songs to release. I appreciate that creative state. It energizes me…even when I get extremely frustrated when something doesn't come out exactly how I want it to be. I've grown to love those imperfections.
3) What are you trying to achieve with the project?
Well, right now I'm in the midst of working on a new 10 song project. I'm releasing a new single Not Too Late on October 8th. My goal with the new project is to empower and to speak to those that are driven. Driven to be better. Driven to reach their goals. Driven to have better relationships with people, God or themselves.
My intent is to use my story and experience of being an immigrant in a foreign land and finding my footing to show others that even when doubt seeps in and the pressure is causing a panic attack, you can still turn things around for yourself. It starts with a decision.
4) What are your thoughts on staying independent or signing to a major label?
There are benefits to both. It all depends on what type of artist you want to be and your understanding of working for yourself vs for someone else.
Indie requires a lot more work. It also requires you to either secure outside funding through investors or investing your own money. A label offers a great deal of perks, but, like any job, you'll have KPIs (key performance indicators) that you need to adhere to.
For now, I'm choosing the indie route and building up leverage.
5) How do you feel about the independent hip-hop industry right now?
I think it's flourishing. Social media kind of evened out the playing field. But again, you need a budget. It still costs money to make things happen. You have to be willing to invest money into your music business before you can begin to withdraw money out of it.
6) As an independent hip-hop artist grinding it out, what sort of promotion and marketing are you doing to stand out from the rest?
I'm doing Facebook ads. I have a background in paid social media and Google Ads. I'm leveraging that knowledge at the moment.
7) How do you currently make money as an independent artist?
I have a label called Wolfpack Unite Music. I also have a clothing line Wolfpack Unite. I sell merchandise – right now I'm in the middle of dropping a new collection. And I'm also getting my foot into music sync.
8) How do you feel about hip-hop today?
Overall, the culture of hip hop is global. What started as a small back to school party turned into a global movement. I think that's beautiful.
There are pockets of extremely talented artists that carry on tradition, so to speak, and there are those who look at it as a money flip. Both of those aspects of hip hop were there when the genre was born. It hasn't changed. I love the fact that the techniques and sound is continuing to evolve. Whether you feel like it's good or bad, one thing's for sure. We either evolve or die. Hip hop continues to evolve, which means that it's nowhere close to extinction.
9) What artists in the game today do you look at for inspiration?
In the last 5-10 years, my inspiration has been coming from Nipsey Hussle, Conway The Machine and the entire Griselda movement, Russ, Nas (KDII is album of the year for me) and Reason from TDE. I also recently got re-introduced to Yelawolf's music. I like how much variety he brings to the table.
10) Who are your top 5 rappers dead or alive?
My Top 5 hip hop artists, in order, are 1. 2Pac 2. Nas 3. Biggie 4. Jay-Z 5. DMX.
As a bonus I'll give you 6-10, because I'm a huge hip hop head I have a full top 1-10 all time list. 6. AZ 7. Jadakiss 8. Styles P 9. Rakim 10. Ice Cube