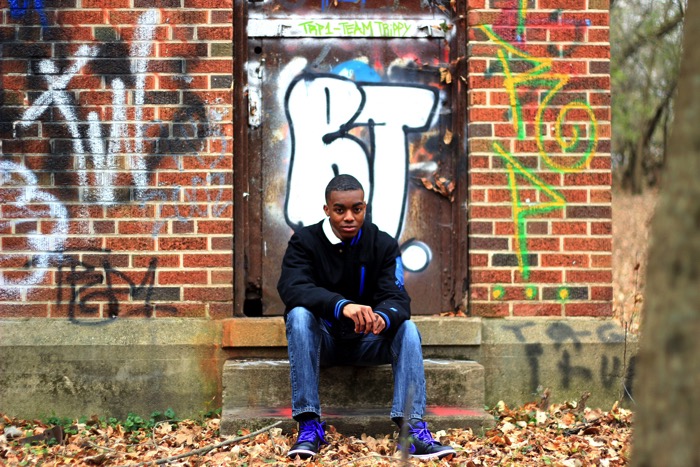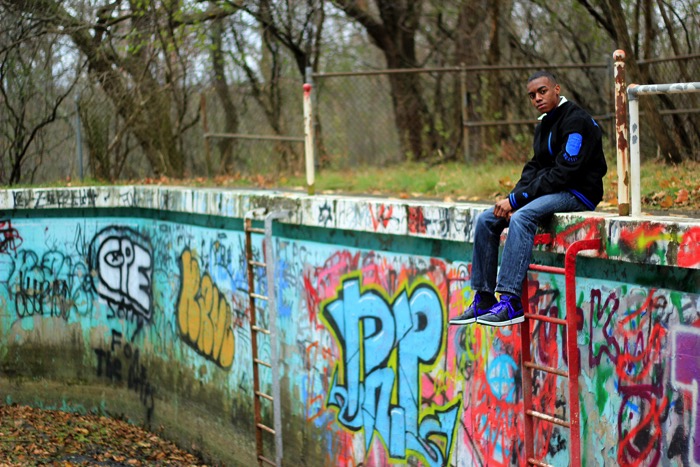 1) Talk to me about the making of your latest project. What was the inspiration behind it?
My latest project is something that has been in the making concept wise for 2 years, took 8 months of recording and since it was my official debut introduction, mixtape wise I cut a lot of tracks that didn't fit the theme, the theme is a "outsiders mentality" and that means being true to yourself and delivering a positive message in a time where lyricism and these aren't as valued.
As well as being rejected by my peers and made fun of and girls using me and treating me like garbage. It's relatable for anybody in high school and dealing with not being cool or being nerdy and criticized for being intelligent. Really it's me spitting a fragment of what's been on my mind and treating the mic as my therapist and I'm the patient.
2) With the music industry tanking and record sales falling, how do you envision yourself earning a living as an independent hip-hop artist?
I see the music industry is failing because the cd's don't sell and digital content people get from free or boot leg it, YouTube etc. I plan to avoid this by hopefully building a large fan base, releasing quality music but keeping my responsibilities in check.
Going to college after I graduate high school, maintaining a job and doing music consistently whether it be writing which I do every day or producing or trying new flows etc. always trying to better myself and getting gigs or performing any opportunity I get.
3) From a business point of view, which artists in the game do you think are really pushing the boundaries and changing it up?
Whether I like the industry is a different discussion but can't deny artist like Drake and Big Sean are really doing good by keeping the people's attention giving them what they want and doing that consistently.
Drake has appealed to women because of his melodic and charm with his music and sure there's been singing in Hip-Hop but not on the level Drake does.
4) What business lessons have you learnt from the music industry so far?
What I've learned is people are not going to gravitate to you unless they feel your skills surpass or match the current game and considering the people I'm inspired by old-school and new school.
These particular artist were all about lyrics and nowadays that doesn't matter the message isn't there and people don't care so I had to make music formatted like its mainstream but the lyrics and message and analogies are on another level that the average listener wont so I learned that basically make music that's real but will grab ears and adjust with the times or you'll get left behind.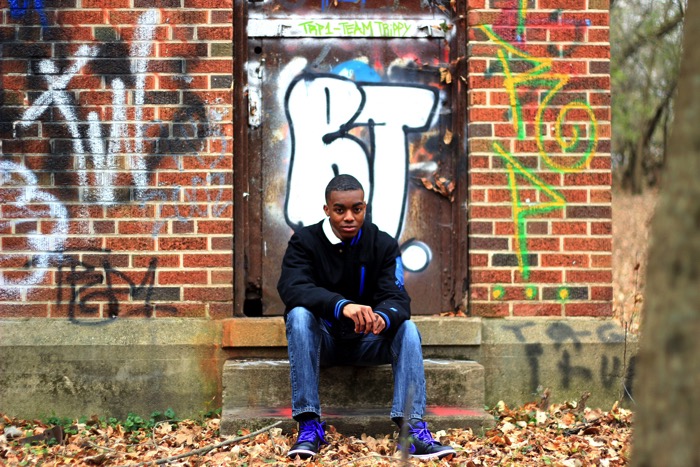 5) What do you love about hip-hop music?
My reason for loving hip-hop is because when music matches how you feel it gives a sense that you're not the only one and makes you feel better and get through your blues. It also motivates to believe you can do anything you set your mind to.
I love hip-hop because it's a way to express things and ideals that would be hard to say it's a way to put thoughts on paper then to music, its also cool to vent out how you feel and the minute your spitting the adrenaline feel that as much as I give I get it back unlike relationships where when you get rejected all the effort goes to waste.
6) What still surprises you about hip-hop?
What surprises me about hip-hop is how it changes with each generation, I'm curious what will it evolve into next.
7) If you had the power to change one thing about the hip-hop industry to help independent artists – what would it be?
If I had the power to change one thing about the industry for independent artist I would say maybe let sites like DatPiff or HNHH listen to indie artist of each month and choose which one that will get a review or blog post, spread the word to help the artist or at least feature on the sites page for a cheaper price.
8) Who do you think are top 3 rappers doing it at the moment?
The top 3 rappers doing it now are Drake, Kendrick Lamar and J. Cole.
9) So what are your plans for the future?
My plans for the future is to keep making music of course, finds gigs and start performing, build my fan base and pursue it until greatness avails.