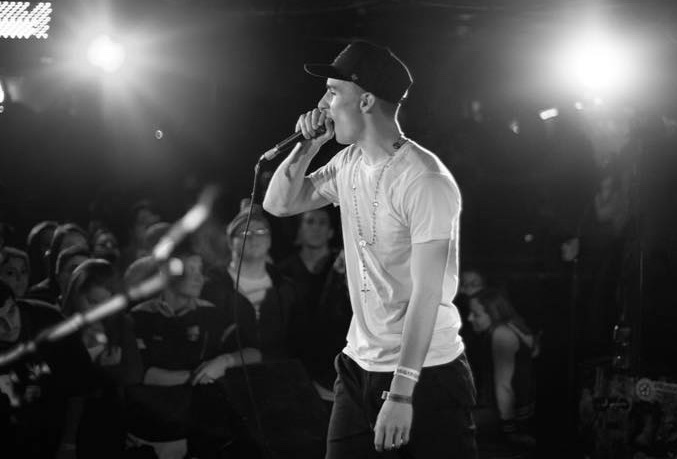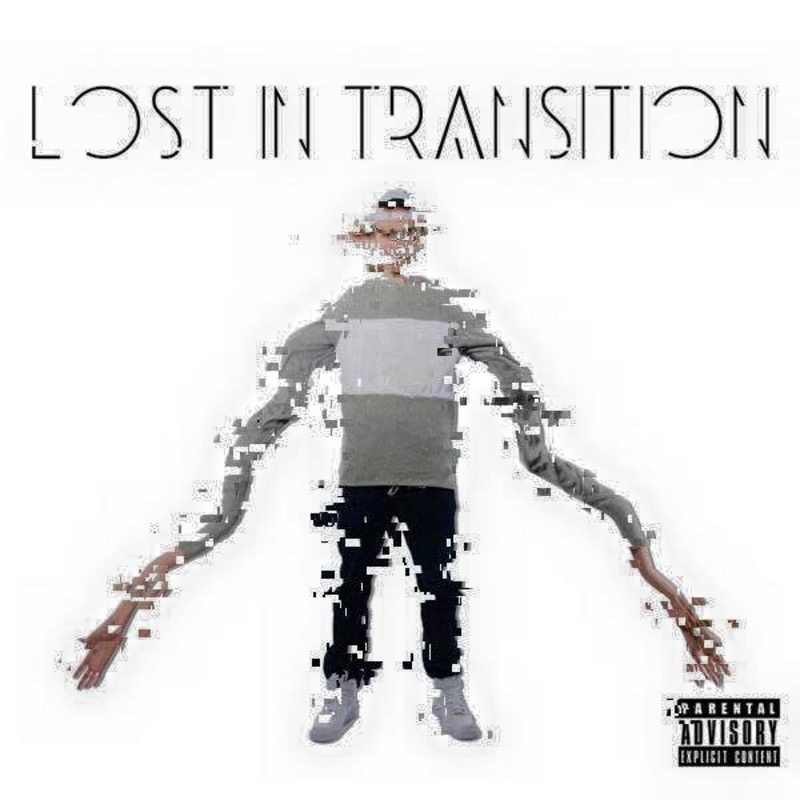 Independent hip-hop artist Kid Smid is back with his sophomore release – Lost In Transition – a project inspired by the craziness of the year. Teaming up with his music partner, Rocky Horror who mixed, master and executive produced the tape, Kid Smid is determined to give fans a glimpse into his life.
Check out our interview with Kid Smid below where he talks about breaking into the music industry, the making of the project, building a loyal fanbase, staying as an independent hip-hop artist and more.
You can stream the project Lost In Transition after the interview and check out more music on Kid Smid's SoundCloud page.
1) What inspired you to be a part of the music industry?
My dick not being big enough for the porn industry, totally kidding. What a great way to start off. I would say just my sheer passion for music and creating in general. It's tough for me though because honestly I'm not really a business minded person when it comes down to it.
I'm good at making music, and I'm great at connecting with people. I've been in the industry for almost 4 years now and it's I've learned that its cut throat. People are quick to burn bridges if it means they get what they want faster. It should be more than about the money but sometimes I start to question if I'm the only one who believes that.
At the end of the day I just focus on the music man. I trust in God, I know if I stay true my stars will align and they are! But yeah, I've been around music my whole entire life. My dad was in a band so growing up I was always learning how to play different instruments.
Honestly, I think what might have really made me wanna break in the game though was when I went to my first concert. It was ASAP Rocky, Schoolboy Q, and Danny Brown. I saw the way the crowd looked at them and fell in love with the energy. I was looking at them like yeah that's some shit I could get into.
2) Talk to me about the making of your latest project – Lost In Transition. What was the inspiration behind it?
The main inspiration and meaning behind the album is being lost in the transition to adulthood. Losing friends, gaining enemies, and not knowing what the hell you're going to do next is scary. I actually came up with the name of the album sitting in a lecture, 20 minutes later I walked out of the class. Life has many transitions so anyone can relate to this album, not just people my age.
The last year of my life has been the craziest. Ive been doing music since I was 16 but it was just a hobby almost, I never held a true belief in my heart that I really could do it as a career. I met my engineer/producer Rocky Horror and thats definitely where things really turned around for me.
We both dropped out of college and shared similar aspirations. He turned me onto the law of attraction, the power of the mind. Preached that having a plan B will only distract from your plan A. You have to believe in yourself 100 percent for your dreams to unlock.
As soon I started changing my mindset I saw things were coming easier, and faster. The main reason I have so much excitement towards this project is because its the first thing Ive created with all of my heart. I really feel like everything before was a warm up.
3) What was the process behind making the project?
It was all pace. I knew if I was going to create something that people could really feel and I could be 100 percent happy with I had to take my time. The first song was actually recorded in September of 2013, the album was release on April 10th 2015.
Me and my engineer spent countless nights in the studio putting work in on it. Working with Rocky is great though because he's not the type of dude who will let you come in there and one take shit. He always has meaningful advice and input, it keeps things rolling.
I've stated before that every single song is a project within itself which is true. I take pride in making every single track come to life as much as I can. Backpack rap is out IMO. People want art. In conclusion, I have never dedicated so much time of my life into thing and I'm unbelievably proud of how it all turned out.
4) What are your thoughts on the hip-hop industry at the moment?
I don't even know man, its pretty fucking awesome I guess. I wish there was more fights, people are so safe. Our generation is blessed with some of the artists out here right now though. The game is in good hands.
5) Do you enjoy grinding it out independently or would you prefer to be signed to a major label?
Im not opposed to signing to a major label. Or the devil, kidding. I do enjoy working independently right now though, its just kind of what i have to do until i start getting the exposure necessary.
But yeah, if a label ever tried to take creative control then thats the only way I would be completely turned off. Is that actually a real thing? "Hey we like your music but I'll pay you double to cut the shit and try something else"
6) What do you think goes into building a loyal fanbase?
Honestly I think it all starts with BECOMING the artist. Basically what that means is that David Smiddy is starting to fade as Kid Smid sees more growth. Relating to your audience is important, I don't want a fan-base that kinda sorta knows who I am because of one banger.
I want my fans to feel a connection with me and I want to feel one with them as well. I truly wanna be an icon for this generation and be able to help people. You have to be a person people can relate to, and come to when they need a boost of inspiration. Consistency is also important. Oh and good music as well as being able to put on a kick ass live performance.
7) What sort of online promo and marketing are you doing to reach your fanbase?
Right now Ive just been on a massive blog outreach. Y'all are the first I've actually done an interview with. This shit is mad fun, am I doing good? I'm also going out to LA in May for the Team Backpack Cypher. There will be mucho connections and people to talk too out there. Ima get my flirt on.
8) As an indie artist, how do you brand yourself and your music to stand out from the rest of the artists out there?
Its really not hard, my inspiration comes from a higher power. My relationship with god is just that. Mine. I just gotta be my complete self and never hold back writing or in the booth. It takes time to get that comfort level but its great once you do.
Its funny because from ages like 16-18 I would do music the way I thought people wanted to hear it from me. I thought nothing of it either, I'm like yeah, cater to my audience. I don't know what happened but one day I stopped caring what anyone thought and put all of me into my music. Immediately saw an increase in quality. Its gotta be genuine.
9) Where do you distribute and promote your music and why do you think this channel works best for you?
SoundCloud, Youtube, DatPiff, Twitter, Facebook, all that jazz. Its a great time to be alive for all artists. Plenty of outlets to choose from.
https://soundcloud.com/david-smiddy/sets/lost-in-transition-album