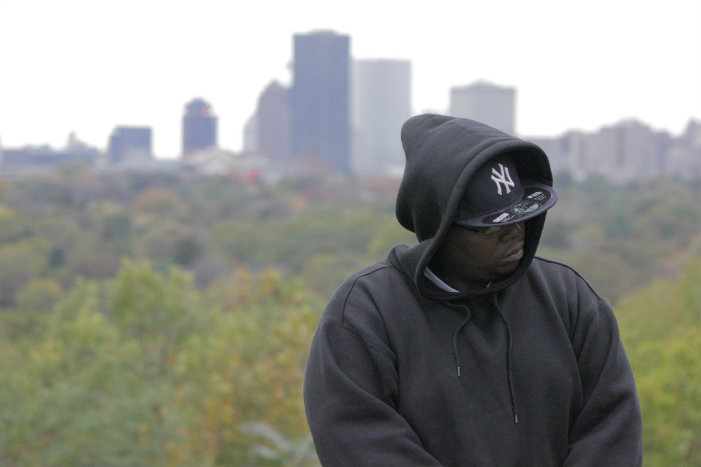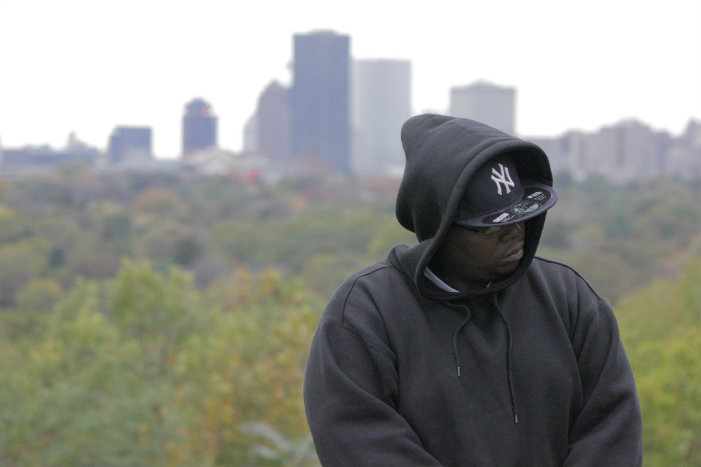 1) Tell us a little about yourself and your background.
When i was 13 I began learning how to make my own beats. My brother DJ Sight had an old keyboard he never used . So I used to go down into the basement and start messing around with it, started playing all kinds of different melodies on it. From there on I just stuck to that keyboard for about seven months.
It was with that keyboard that I learned how to layer sounds into patterns and count out bars.Then, I got the new keyboard, that had actual real sounding drums and sounds. It was nice because i was able to tweak out all the sounds and make them hit as hard as i wanted. It also introduced me to the art of sampling I'v been hooked to chopping up stuff since.
2) Who were some of your musical influences coming up?
I have a lot of producers that influenced me to make beats, But DJ Premier,HI TeK and RZA influenced me the most to do it. I've always liked the way HI Teks drums and bass-lines smacked and fitted his samples, the way he played keys over his samples and his gritty sound, his sample selections to me he always sampled stuff other producers never touched and that's what made him stand out to me.
DJ premier his dirty gritty drums and the way he chops up stuff used sounds to fill in beats i always thought was crazy, Premier would take a record you know and make it sound different, like it came from something else, along with his sound fxs and cutting records on hooks.
Then RZA he just had a sound that, i always thought was unique flipping vocal samples making it sound like the beat was speaking to you and his raw drums to me was crazy.I always liked his real dark soulful sound and how he use to make his drums hit a certain way on the beat.
3) How would you describe yourself as an artist? Has your style changed much over the years?
I would describe my my self as being a producer, when i'm in the studio with a artist i try my hardest to bring the best out of them when creating a song. I might hear a beat and start brain storming some ideas and song concepts, that will fit perfect to the direction the song or project is going. Most of the time when i do make a beat for a artist i always try my best to make the artist something that fits them perfectly and that sounds good with them.
As of now i would say over the last few years my sound has changed a lot and progressed. I was known for chopping up and flipping soul samples with some hard drums i use to have a real raw street sound, since the sounds started to switch up back in 2008/2009 i ain't want my stuff to sound to old and out dated so i started switching up a bit at the same time i also ain't want to sound like the next person.
I still did what i was known for doing but switch up my drum sounds to give my beats that similar feel with the hard bass but still kept it me, I think the album that i finally pulled it off with was the "Young Black And Restless" project all the production on that was way different than everything else i done in the past i still carried that sound over into "Put Your Headphones On 2" my sound and style did switch up over the last few years.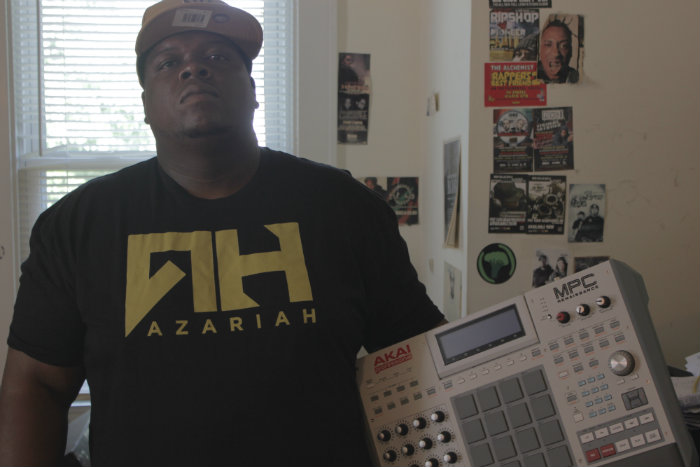 4) What's your process like for making music? Do you have a set routine or does it vary track by track?
My process is pretty much spontaneous a lot of the times it all depends on my mood and the type of feel i'm looking for, sometimes i might just completely zone out and just start making stuff out the blue.
There be times when i just might hear a sample and go right in chopping it up and and making a skeleton of the beat and come back later on and finish it up. I had times when i would spend a day just going through records and end up finding some great stuff to use samples, drum breaks, basses ect….. I don't really have a set routine i just go with the flow and create and try to make something dope.
5) Can you run me through the making of your latest project – Put Your Headphones on 2? Where were the studio vibes like?
This project was way more easier to put together than the last "Put Your Headphones On" album. Because I already had the ideas for the whole project and I also knew what direction I wanted to take the whole project.
Plus a lot of the songs was already done and recorded back in 2014, some of the songs where already released on previous projects and some was already done and we went back and touched up the beats some and added to them so they would not sound too old.
As far as the studio vibes for "Put Your Headphones On 2" was a lot different most of the artist featured on it was out of the Rochester NY area so when i made the beats i made sure that the production fitted well with them when i sent out the tracks. Although my studio presence was not like the last project the songs still came out dope and i was happy with how the whole project came out.
https://soundcloud.com/kidd-called-quest/kidd-called-quest-feat-wara-from-the-nbhd
6) What sort of independent hip-hop promotion and marketing are you doing to differentiate yourself from other artists?
A lot of the stuff i'm doing is pretty much simple i'm using social media to it's full advantages, I tell people all the time the promotion always play the most important role of how many people you project/songs will reach or how many people will get turn on to your name. A lot of people will drop something and post it up a few times and automatically expect people to jump up and get their music not realizing it dose not work like that, you sometimes have to force feed your stuff to people to get their attention on what your trying to present to them.
A lot of times you have to be willing to invest in your music to take it up a notch to get it out to people it sucks but that's just how it is nothing is free almost everything has a fee you either willing to save up for it or see if you can find the same deal cheaper somewhere else, I think the investing part is whats hurting a lot of up in coming artist. Not too many people willing to invest that much into promotion the way you present your work will also play a impotent part on getting people attention.
7) What are you thoughts on the current state of hip-hop music today?
I can't really say i hate it some of it is dope time to time but too much of it sounds too much a like and the same and that's whats really hurting the music right now.
It's like a lot of the new producers that's coming out with their own signature sound is getting their sound and style jacked faster than they come out. Dudes really be taking the next person sound like they took his/her hard drive with their whole beat arsenal and getting credit for sounding just like the person who invented the sound.
It's cool to be influenced and inspired but don't steal someone whole sound that go for the artist too. Someone will come out with their own style and flow next thing you know there's mad rappers spiting the same flow just be original that's what makes the music interesting.
8) What music are you listening to these days? Anyone in hip-hop really blowing your mind?
Right now i'm bumping a lot of music Dave East last project i been playing for weeks, WestSide Gunn been in rotation, Yo Gotti, Rick Ross, Kendrick Lamar, Game, 50 Cent,Dr Dre,Skyzoo, Pusha T new project been in rotation,Fisher, Scotty ATL, Lil Bibby etc.
All i been bumping I'm waiting on that New Torae album to drop soon this is some of the music I've been playing on the regular. As of now the artist who's really mind blowing i would have to say is Joyner Lucas his songs and video concepts are crazy!!!!
9) If you could work with any artist you wanted, what would be your dream collaboration?
I have 3 i would defiantly hope to do some work with one day that would be Ghostface, Scarface and OutKast I also would not mind doing something with Kanye West and J Cole. Hopefully all this hard work will make one of these collaborations happen soon.
10) What has been the best moment in your music career so far?
I would have to say the last few years have been very great even right now i'm getting so much love from the new project and, people are really starting to know who i am and my work.
It's always a great feeling when someone tells you that your music is great and that they can't wait for something new to come out. Makes me feel like my time is not being put to waste and people really do appreciate my hard work.
11) So what's next for you?
Just going to stay focused and keep things moving and keep grinding. Hopefully this year will also be great or greater than last year, I'm just going to continue to keep creating and pushing.
I might drop a few beat tapes this year and might possibly do a Ep complication we will see my main focus is to try to get some more album placements.