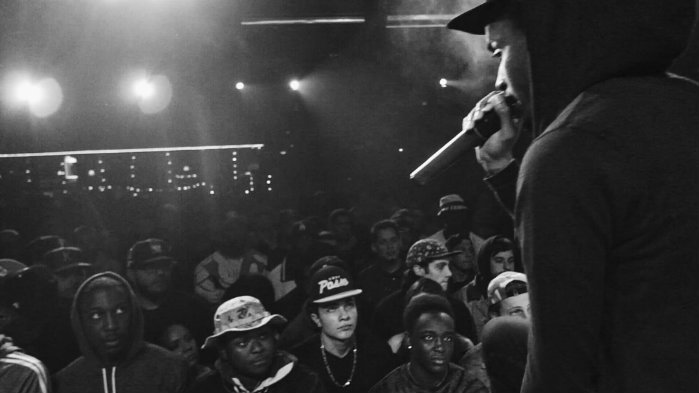 CRSLYRC is a hip hop artist from Windsor, Connecticut. Through music, he has been steadily building his following over the years.
Musically, CRSLYRC gives his listeners a glimpse into his life and artistry by using catchy melodies, witty lyrics, unique cadences, and brash confidence; he has a knack for blending introspection with ignorance.
Born March 4th 1990, CRSLYRC's music reflects the duality of his zodiac sign; two fish swimming in opposite directions.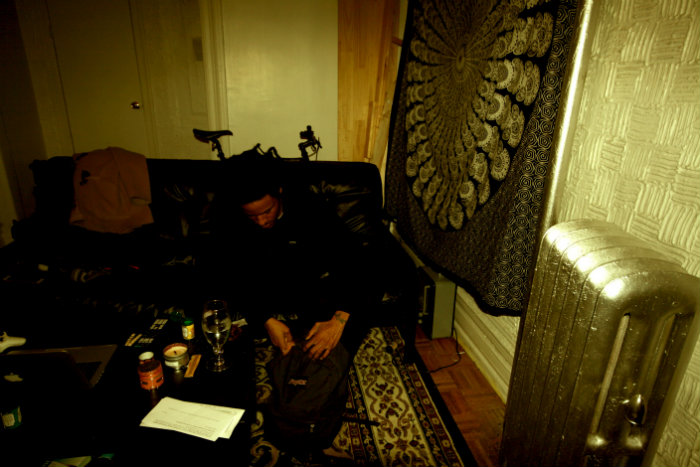 1) Talk to me about the making of your latest project. What was the inspiration behind it?
There were a lot of factors that went into making "RAWDAWG" but the main thing was me realizing that if you really want something you have to be all in. It's like unprotected sex; once you commit to it, there's no going back.
At that point you're exposed to everything so you're either going to create a new life or get burned in the process but in the moment it feels amazing. That analogy inspired the title but my main goal was to capture the come up and everything that comes with it, all while making it enjoyable for the listener.
2) With the music industry tanking and record sales falling, how do you envision yourself earning a living as an independent hip-hop artist?
Well, I have a lot of ideas that can generate income outside of music but as an artist I see myself earning money from tours and festivals.
I never had monetary goals or even cared much about selling millions of records. I'd much rather travel and catch waves with the people who love my music; I see them as my family and family will always support each other no matter what.
3) From a business point of view, which artists in the game do you think are really pushing the boundaries and changing it up?
If we're talking about pushing the boundaries of business, I would say Jay Z and Diddy. With Hov, if you think about what he's done in the last ten years, most of his biggest accomplishments were his business ventures, yet he still found a way to bring it back to the music.
Diddy, in my opinion at least, is a master at branding. I remember when Ciroc first hit, so to see what he's done with not only that but Revolt as well is inspiring.
4) What business lessons have you learnt from the music industry so far?
The most important might be never mixing business with pleasure. Personally, I prefer working with women and there are a lot of beautiful women in this business.
It took for me to grow as a person to understand that I can gain more from working with them as opposed to sleeping with them because once that line is crossed, it's hard to go back to square one. This is a small world and you never know who is cool with who, so if things go sour it could easily derail your whole operation.
5) What do you love about hip-hop music?
It's kind of a love/hate thing but I would have to say the influence. On one side, I love how much it shapes not only pop culture but world culture. There aren't too many places where you can go that Hip-Hop hasn't reached.
On the other hand, I see the negatives where people take what's being said and try to live by the words of some of these artists.
Obviously it's deeper than music but at the end of the day, when people are out here shooting shit up or overdosing on whatever drug is in demand, there's usually a soundtrack to it. As artists, our words hold the power to move people, so I always keep that in mind.
6) What still surprises you about hip-hop?
The way it continues to grow; Hip-Hop culture has been reinventing itself since the beginning, because we as human beings evolve with time.
Mos Def broke it down perfectly on the intro to "Black on Both Sides" ; whatever the people are doing, it's going to be reflected in Hip-Hop. Since people are forever changing, Hip-Hop will do the same and I'm interested in seeing what it will be like a decade from now.
7) If you had the power to change one thing about the hip-hop industry to help independent artists – what would it be?
I would remove some of these so called gate keepers. I think that some people realize that artists are desperate to get on so they exploit that and it's fucked up because artists fall for it all the time.
For example, think about how many artists have paid hundreds to be posted on a site, only to receive nothing but a few plays at the very least. Meanwhile these bloggers who charge for posts are getting hundreds of submissions a day and about half of them are paid for; they eat while the artists starve.
Don't get me wrong, I've always gotten love from the blogs but I'd be lying if I said that there aren't a few culture vultures out here. It's up to us as artists to make smart investments in ourselves and not be afraid to pass up on certain things.
8) Who do you think are top 3 rappers doing it at the moment?
Kodak Black is doing his thing; I can honestly see him being the Gucci Mane of the younger generation. Kendrick is keeping lyricism alive which is cool because we need that balance and A$AP Rocky, because everything is about "seeing" right now and he really understands the importance of visuals.
9) So what are your plans for the future?
Right now, I'm working on a new project with my guy Zvlu who is also my producer. I'm pretty excited about it because it's a completely different sound compared to "RAWDAWG". I'd say we're about 75% of the way there in terms of completion.
I'd like to have that out for the summer time but we'll see how everything plays out. Until then, I'm just dedicating my time to cultivating this music and my following . It's a long game so I'm in no rush, just as long as I'm heard and felt which I have no doubts about.